Views: 597752
Popularity: 96% (129th place)
Number of paths: 3
Number of GPS tracks: 0
Description of mountain:
Hut stands at the end of meadow in the valley of Tamar. Few meters away is also a chapel. View is limited because of the forest that surrounds the area, but with a little effort you can see the surrounding peaks.
Webcams in radius of km:
Belopeška jezera / Laghi di Fusine, Erjavčeva koča na Vršiču, Florjanka/Florianca, Jezero Jasna, Koča na Gozdu, Korensko sedlo, Kranjska Gora, Kranjska Gora (Podkoren (vrtljiva kamera)), Kranjska Gora (Podkoren), Kranjska Gora (Vaški trg), Kranjska Gora (vrtljiva kamera), Kredarica, Log pod Mangartom, Log pod Mangartom (smučišče Encijan), Mangart, Mangartska planina, Mihov dom na Vršiču, Mojčin dom na Vitrancu, Peč - Tromeja, Planica, Pogačnikov dom na Kriških podih, Poštarski dom na Vršiču, Poštarski dom na Vršiču (vrtljiva kamera), Predel, Pri Jalnu / Fusine Laghi, Rateče, Rateče (smučišče Macesnovec), Razor in Prisank, Rombon, Svinjak, Trbiž/Tarvisio, Trenta, Triglavski ledenik, Žabnice / Camporosso in Valcanale
Share:

facebook

Twitter

myspace
Digg
delicious

reddit
Panorama:

Pictures: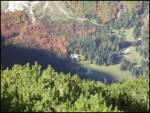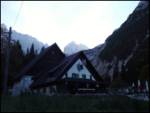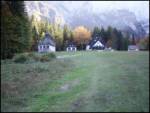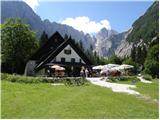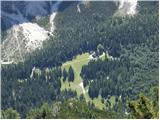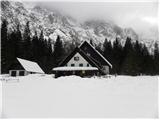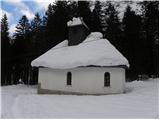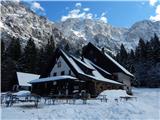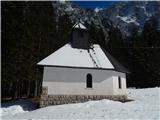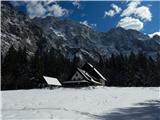 Copyright © 2006-2015
Privacy Policy
, Hribi.net, Mountaineering, Hiking, Trekking, Climbing