Views: 541061
Popularity: 94% (171th place)
Number of paths: 4
Number of GPS tracks: 0
Description of mountain (automatic translation):
Dobratsch the massive pogorje, which is located west of Villach. Its highest peak is 2166m high Kuhriegel, which is the name you Dobratsch or after the German Dobratsch. At the top stands Cross, only a few meters below the church but slovenian. Dobratsch has two almost equally high peaks, which are spaced only good 30m. On the east of these two summits, however, is the highest church in Europe.
Only a few tens of meters below the two summits are located mountain lodge (Ludvig - Walter Hutt) in the vicinity of which it stands 160m high television tower, visible from far away.
Webcams in radius of km:
Beljak / Villach, Belopeška jezera / Laghi di Fusine, Dobrač/Dobratsch, Korensko sedlo, Kranjska Gora (Podkoren (vrtljiva kamera)), Kranjska Gora (Podkoren), Peč - Tromeja, Planica, Pri Jalnu / Fusine Laghi, Rateče, Rateče (smučišče Macesnovec), Trbiž/Tarvisio, Verditz, Žabnice / Camporosso in Valcanale, Zahomec / Monte Acomizza / Schönwipfel
Share:

facebook

Twitter

myspace
Digg
delicious

reddit
Panorama:

Pictures: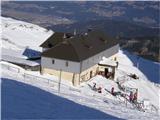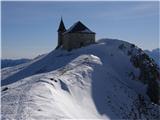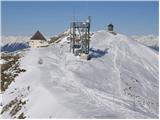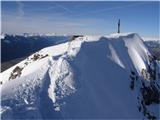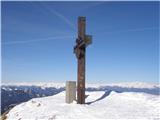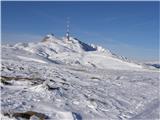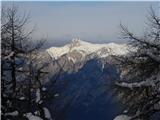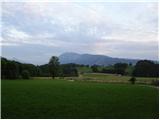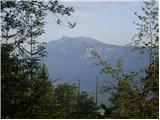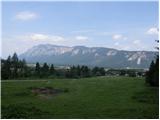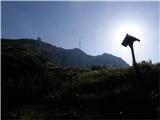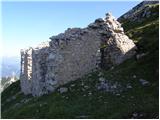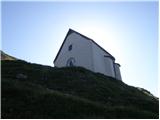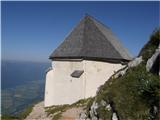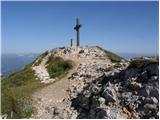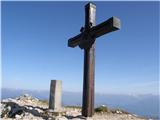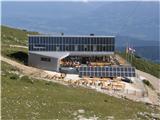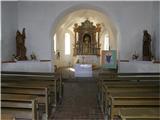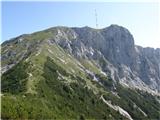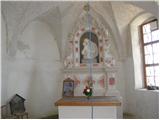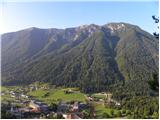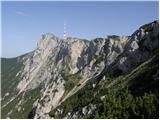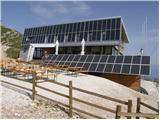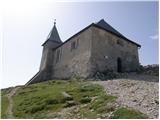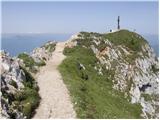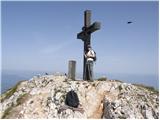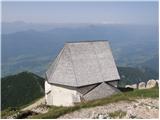 Video:

Copyright © 2006-2015
Privacy Policy
, Hribi.net, Mountaineering, Hiking, Trekking, Climbing