Views: 1790
Popularity: 21% (2181th place)
Number of paths: 1
Number of GPS tracks: 0
Description of mountain (Slovenian language):
Debeli rtič je rt ob slovenski obali, nahaja pa se v bližini meje z Italijo. Z roba rta, do kamor vodi tudi Slovenska planinska pot (SPP), se nam odpre lep pogled proti morju.
Žig zadnje kontrolne točke SPP se nahaja na recepciji Hotela Arija.
Webcams in radius of km:
Bazovica / Basovizza, Fiesa, Izola, Izola (Belvedere), Katinara, Koper, Koper (Markovec), Krajinski park Strunjan, Lazaret, Letališče Portorož, Milje / Muggia, Piran, Piran (Mandrač), Portorož, Portorož (Hotel Histrion), Portorož (Villa Bellevue), Spodnje Škofije, Trst / Trieste, Valeta, Vejna / Monte Grisa, Viadukt Črni Kal
Share:

facebook

Twitter

myspace
Digg
delicious

reddit
Pictures: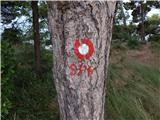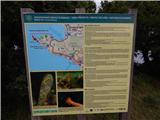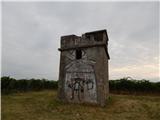 Copyright © 2006-2015
Privacy Policy
, Hribi.net, Mountaineering, Hiking, Trekking, Climbing