| | | | | | | | | |
| --- | --- | --- | --- | --- | --- | --- | --- | --- |
| Črepič | | | | | | | | |
Views: 188369
Popularity: 54% (1431th place)
Number of paths: 2
Number of GPS tracks: 0
Description of mountain (automatic translation):
Top Črepič you will find the place Mislinja, precisely where guards in Mislinji.Visok is 798 m, at the top is an excellent view of the mountain Uršljo, Peco, Karavanke Boč and in clear weather the view extends to the "mountain pigs" in Austria. At the top of the barn, which offers us shelter from the rain, enrollment book is slightly higher (about. 100m in the woods).
I recommend for beginners and family trips..
Webcams in radius of km:
Grmovškov dom pod Veliko Kopo, Koča pod Kremžarjevim vrhom, Kope, Mislinja, Ribnica na Pohorju, Ribniško Pohorje, Rogla, Rogla (Hotel Natura), Rogla (Mašin Žaga), Rogla (Ostruščica), Slovenj Gradec, Šmartno pri Slovenj Gradcu, Terme Zreče
Share:

facebook

Twitter

myspace
Digg
delicious

reddit
Panorama:

Pictures: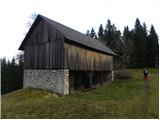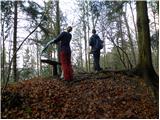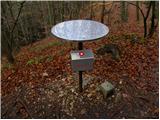 Copyright © 2006-2015
Privacy Policy
, Hribi.net, Mountaineering, Hiking, Trekking, Climbing