Views: 10856
Popularity: 33% (2010th place)
Number of paths: 1
Number of GPS tracks: 0
Description of mountain (Slovenian language):
Na strmi pečini, ki se dviga 123 m nad gladino Blejskega jezera stoji ena najstarejših slovenskih, v listinah že v zgodnjem 11. stol. omenjenih utrdb - Blejski grad. Dolgih stoletij sedež velike gorenjske posesti briksenske škofije, danes pa ena največjih kulturnih in turističnih znamenitosti Slovenije je urejena v muzej, ki hrani obsežno zbirko orožja iz let med 16. in 18. stoletjem. V gradu se nahaja tudi gostišče z restavracijo, v grajski kapeli sv. Ingenuina in Albuina pa so za ogled na voljo lepo ohranjene freske. Z grajskih teras se ponuja lep razgled na Blejsko jezero z otokom in okolico, na Pokljuko, Jelovico, ter Julijce s Triglavom.
Webcams in radius of km:
Begunjščica, Belska planina (Svečica), Bled, Blejsko jezero, Brezje, Dom na Zelenici, Dražgoše, Hrušica, Jesenice, Koča na Dobrči, Lesce, Ljubelj, Moste, Podljubelj, Podtabor, Podvin, Pokljuka, Prešernova koča na Stolu, Ratitovec, Roblekov dom na Begunjščici, Rudno, Valvasorjev dom pod Stolom, Žabnica / Bodental, Zelenica, Zgornji Goreljek (Pokljuka)
Share:

facebook

Twitter

myspace
Digg
delicious

reddit
Pictures: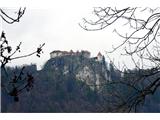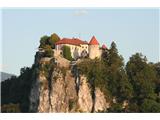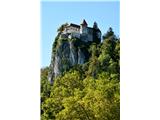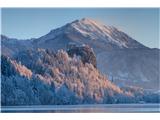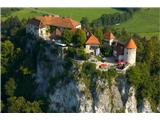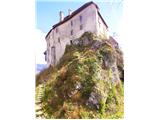 Copyright © 2006-2015
Privacy Policy
, Hribi.net, Mountaineering, Hiking, Trekking, Climbing