Views: 542529
Popularity: 93% (199th place)
Number of paths: 1
Number of GPS tracks: 1
Description of mountain:
Home lays below the north wall of Triglav in the valley called Vrata. Just few meters behind Aljažev dom there is also winter bivouac and in the vicinity a chapel. Aljažev dom is above all starting point for many high mountain tours.
Webcams in radius of km:
Bohinjsko jezero (na Veglju), Dovje, Dovje (apartmaji Triglav), Hrušica, Jezero Jasna, Kepa, Koča na Gozdu, Koča na Uskovnici, Korensko sedlo, Kranjska Gora, Kranjska Gora (Podkoren (vrtljiva kamera)), Kranjska Gora (Podkoren), Kranjska Gora (Vaški trg), Kranjska Gora (vrtljiva kamera), Kredarica, Mangart, Mihov dom na Vršiču, Mojčin dom na Vitrancu, Mojstrana, Planica, Pokljuka, Poštarski dom na Vršiču, Rateče, Rateče (smučišče Macesnovec), Razor in Prisank, Trenta, Triglavski ledenik, Viševnik, Vogar, Zgornji Goreljek (Pokljuka)
Share:

facebook

Twitter

myspace
Digg
delicious

reddit
Panorama:

Pictures: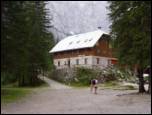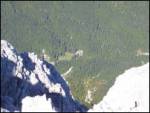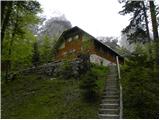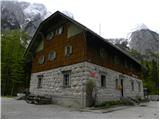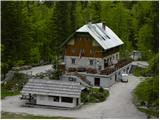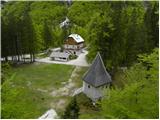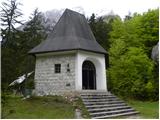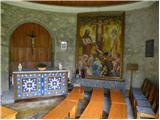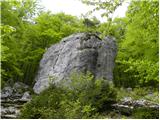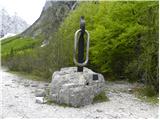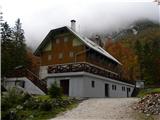 Copyright © 2006-2015
Privacy Policy
, Hribi.net, Mountaineering, Hiking, Trekking, Climbing