Starting point: Vršič (1611 m)
Destination: Planja (2453 m)
Path name: -
Time of walking: 5 h 45 min
Difficulty: difficult marked way
Difficulty of skiing: very demanding
Altitude difference: 842 m
Altitude difference (by path): 1200 m
Map: TNP 1:50.000
Hiking equipment (summer): helmet, self belay set
Hiking equipment (winter): helmet, self belay set, ice axe, crampons

Views: 12181
Trip rating: 3 votes
Number of pictures: 30
Number of comments: 0
Access to starting point:
We drive from Trenta or Kranjska Gora to pass Vršič. We park there.
Path description:
We start at the car and go towards the Poštarski dom on Vršič. We get to crossroads where we orient on marks Prisank and Razor. We climb on a grassy top called Sovna glava. Path drops from here and on the lowest point we are again on the cross ways. We continue on the left path (left Prisank through Prednje okno) and cross West slopes of Prisank. We come to South slope of Prisank after a sharp curve. We are on the crossroads after some steps where we continue on the lower path and after some more steps we get to another crossroads where we go right and downwards (in both crossroads left is Prisank). Path drops a lot from now on and turns left so now we cross South slopes towards the East where the path from Trentas side of Vršiška cesta road joins. We are again in front of the crossroads after a few steps where we turn right downwards. We walk on hot South slopes of Prisank (watch the snakes) still towards the East. We cross some of torrential ravines and the path starts slightly rising again. Then it rises a little bit more and we come to a source which we are very glad to see. Slightly after we come to crossroads where the path from Prisank joins. We continue to the right and the cross the slopes under the Razor. After that we enter in the South wall of Razor where the safety devices help us. The wall is short and it isn't a problem to cross. After that the path orients to South and towards the Utrujeni stolp. We soon come to Planja sedlo saddle where the path from Pogačnikov dom joins. We orient to the right here nad follow the secured path which gets us to the top of Planja in 20 minutes.
On the way: Tičarjev dom na Vršiču (1618m), Sovna glava (1750m), Gladki rob (1870m), Sedlo Planja (2349m)
Recommended: panorama, similar trips, trips with the same destination
Share:

facebook

Twitter

myspace
Digg
delicious

reddit
Netlog
Pictures: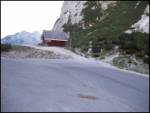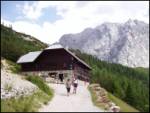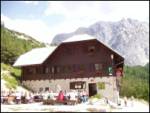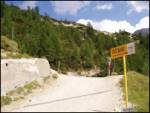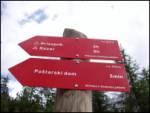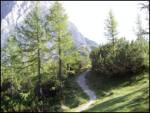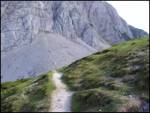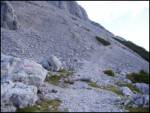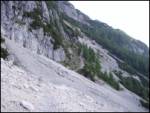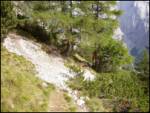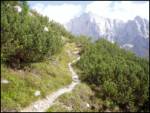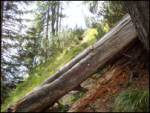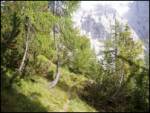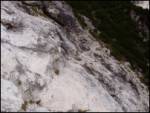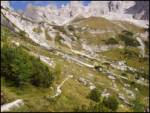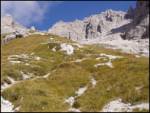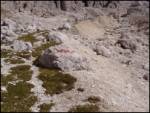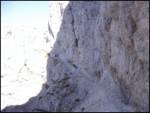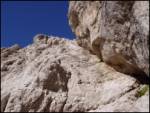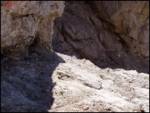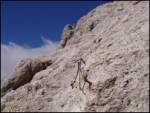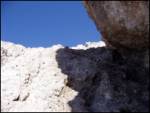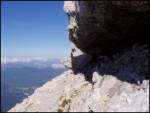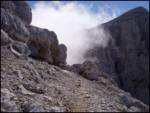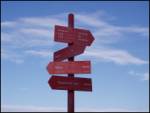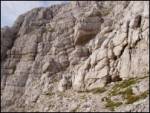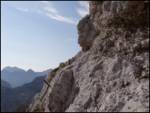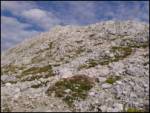 Copyright © 2006-2015
Privacy Policy
, Hribi.net, Mountaineering, Hiking, Trekking, Climbing