| | |
| --- | --- |
| Vršič - Mala Mojstrovka (via Šitna glava) | |
Starting point: Vršič (1611 m)
Destination: Mala Mojstrovka (2332 m)
Path name: via Šitna glava
Time of walking: 2 h 15 min
Difficulty: easy unmarked way, difficult marked way
Difficulty of skiing: very demanding
Altitude difference: 721 m
Altitude difference (by path): 721 m
Map: TNP 1:50.000
Hiking equipment (summer): helmet
Hiking equipment (winter): helmet, ice axe, crampons

Views: 44477
Trip rating: 2 votes
Number of pictures: 25
Number of comments: 18
Access to starting point:
We drive from Trenta or Kranjska Gora to pass Vršič. We park there.
Path description (automatic translation):
The parking lot on Vršič is initially focusing on poorly marked path that leads to Mojstrovko and Sleme. After a short climb the path leads us to a greater scale at which we see the inscription left Mojstrovka. Proceed in the direction of Mojstrovke (right Mojstrovka Monday Hanzovi routes and Slemenova kicker) on the road, which climbs over a rare cross-larch forests. After about half an hour upswing us the path leads to extensive scree under Mojstrovko. At the point where the marked path to Mojstrovko closer to the wall completely unmarked pridemo at a crossroads, where we continue hard right. The ascent continue as unlabelled routes, which take us into a slight lead against the rise of cross-slope Šitne head. Relatively easily visible stezice us will soon reach the tenuous dolinico the little Mojstrovko and small head. Here the path turns slightly left and slightly more vzpne for all of the more Stone slope. Once the path is already much closer to the top, turns right, crosses partly overgrown scree and then vzpne on the grassy top. The Šitne continue as the head ridge initially slightly down and then up towards Mojstrovke (unmarked). Poor visible stezice after which the vzpenjamo us a good 20 minutes walk from Šitne head leads to places where the channels connect Hanzovi to Mojstrovko. Next is the orientation easier way but increasingly steep. After a few minutes further steep discounts and the path leads to a more level council, which circumvent the right-hand. Next, the path closer to the ridge, and we do before you zagledamo Mangart and Jalovec. Here the path turns slightly left and us to the steep part of the way. With the help of a few pegs, but mainly without safeguards to climb a steep slope, the crest Male Mojstrovke to its peak viewing. In the latter part of the journey is in danger of slipping wet in a dry way but does not represent a major obstacle.
On the way:
Šitna glava (2087m)
Trip can be prolonged to next destinations: Kol (2 h 30 min), Zadnja Mojstrovka (1 h), Travnik (2 h 15 min)
Recommended: panorama, similar trips, trips with the same destination
Share:

facebook

Twitter

myspace
Digg
delicious

reddit
Netlog
Pictures: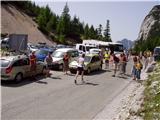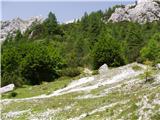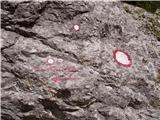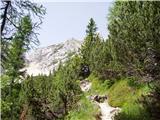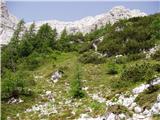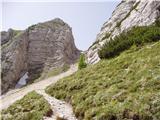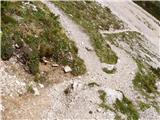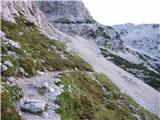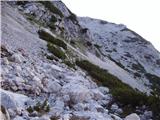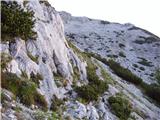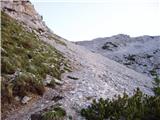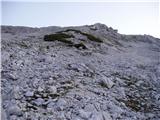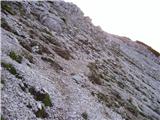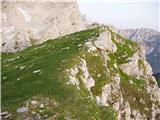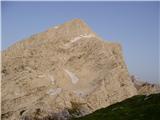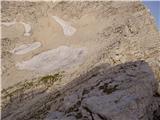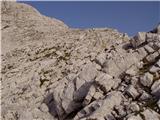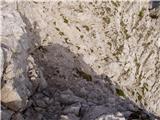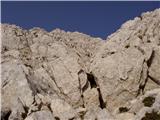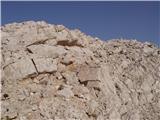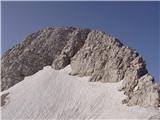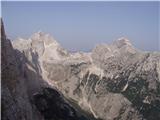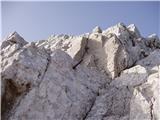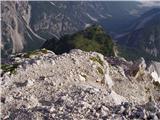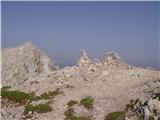 Copyright © 2006-2015
Privacy Policy
, Hribi.net, Mountaineering, Hiking, Trekking, Climbing