Starting point: Vršič (1611 m)
Destination: Mala Mojstrovka (2332 m)
Path name: Hanzova pot
Time of walking: 2 h 15 min
Difficulty: very difficult marked way
Difficulty of skiing: very demanding
Altitude difference: 721 m
Altitude difference (by path): 721 m
Map: TNP 1 : 50.000, Kranjska Gora 1:30.000
Hiking equipment (summer): helmet, self belay set
Hiking equipment (winter): helmet, self belay set, ice axe, crampons

Views: 209557
Trip rating: 5 votes
Number of pictures: 35
Number of comments: 185
Access to starting point:
We drive from Trenta or Kranjska Gora to pass Vršič. We park there.
Path description:
We start at Vršič and we go on a path which crosses slopes of Šitna glava towards right. Soon a path from Rjavčeva koča joins us. Here the path rises steeply and brings us on Vratca in couple of minutes. We orient to left in direction towards Mojstrovka. We come to a unmarked crossroads where we continue to left into wall of Mojstrovka. If we continue walking straight forward we come to a Slemenova špica on unmarked path. Some safety devices at the start of the climbing part of the path are placed to help us. We step into the wall with help of numerous wedges and then steel wires help us. Well secured path leads over steep slopes. Path rises steeply couple of times so we have to drag ourselves upwards. Path which brings us over beautiful passes is exposed to falling rock so we have to watch out, not to actuate the rocks to mountaineers under us. After aproximately an hour of the climbing part the path brings us to less steeper slope of Mala Mojstrovka. Path brings us through a scree which is covered with snow late in spring. We come to a short slightly demanding part at the end of the scree and we have to help ourselves with our hands. Only couple of minutes of walking on a rocks of a slope of the mountain follow. When we step on the top a beautiful view opens.
On the way: Vratca (1807m)
Trip can be prolonged to next destinations: Kol (2 h 30 min), Zadnja Mojstrovka (1 h), Travnik (at Mojstrovke) (2 h 15 min)
Recommended: panorama, similar trips, trips with the same destination
Share:

facebook

Twitter

myspace
Digg
delicious

reddit
Netlog
Pictures: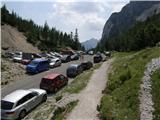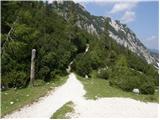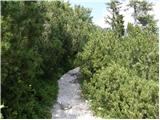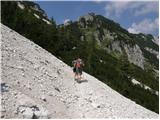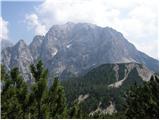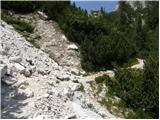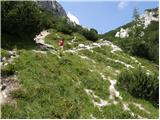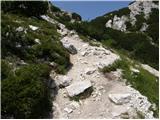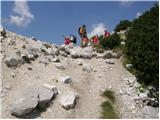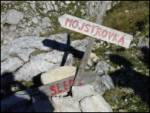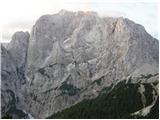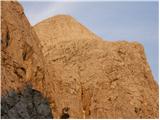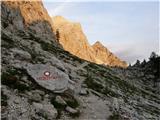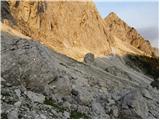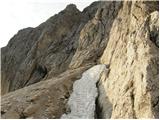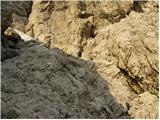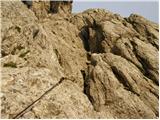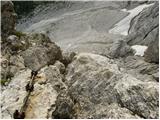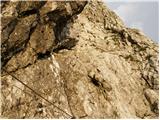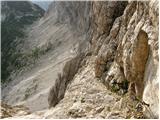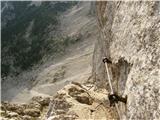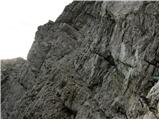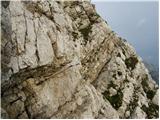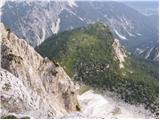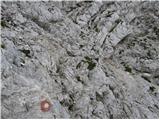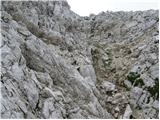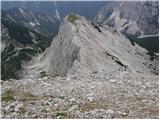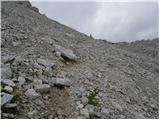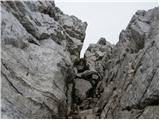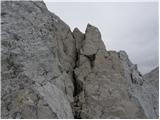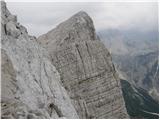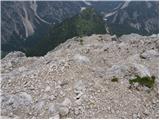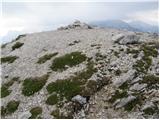 Video: