Starting point: V Koncu (900 m)
Destination: Grintovec (2558 m)
Path name: via Streha
Time of walking: 4 h 30 min
Difficulty: easy marked way
Difficulty of skiing: more demanding
Altitude difference: 1658 m
Altitude difference (by path): 1658 m
Map: Kamniške in Savinjske Alpe 1:50.000
Hiking equipment (summer):
Hiking equipment (winter): ice axe, crampons

Views: 309639
Trip rating: 17 votes
Number of pictures: 45
Number of comments: 313
Access to starting point:
We drive from Kamnik into valley Kamniška Bistrica. We drive past a house and continue driving on a forest road towards Kokrsko sedlo (saddle). We go to left in both crossroads and drive past Žagana peč till a parking lot at cargo cable railway going on Kokrsko sedlo.
Path description:
We start at the cableway from where the marks lead us to the path in the middle of a high grass (in summer). Right after a few minutes the grass dissapears and there is a nice forest path in front of us. The path is pretty steep but not too much. We get to the steel wire soon, but it's not that usable if it's not raining or icy. After half an hour we get out of the forest and cross pretty steep ravine. We can see Kokrsko sedlo from here, but the cottage can't be seen until we get to Kokrsko sedlo. We continue through a bushy scree below the walls steeply ascending. Be careful not to trigger the rocks we're walking on. In the snow, the last ascend to the sedlo is dangerous because it's slippery and avalanches can be triggered. The view towards Storžič and Grintovec open up at the cottage. If the storm is coming it's good to end the trip. We can wait to clear up or we can sleep over in the cottage. If the cottage is closed, the winter bivouac is available (its open when the cottage is closed). We continue northwards (to the right) steeply upwards. After 15 minutes we get to the crossroad where we turn slightly to the left(right = Skuta). We continue on the way that descends a little. We get to the spoke soon, which will lead us to the roof of Grintovec. When there's snow this spoke gets slippery and very dangerous. We get to the crossroad again and continue to the right (left = Kočna). We only have 1 hour left of ascending top slope of Grintovec to get to the top, which technically isn't that demanding. There is enough space on the top, and the view reaches very far.

On the way:
Cojzova koča na Kokrskem sedlu (1793m)
Recommended: panorama, similar trips, trips with the same destination
Share:

facebook

Twitter

myspace
Digg
delicious

reddit
Netlog
Pictures: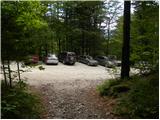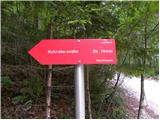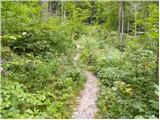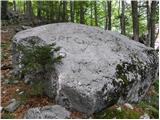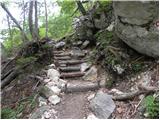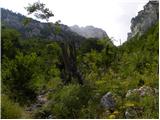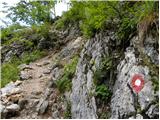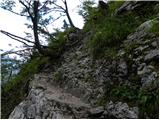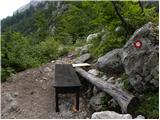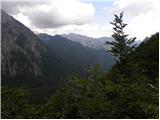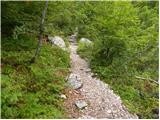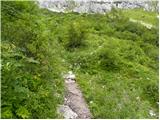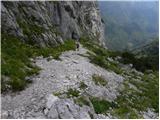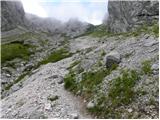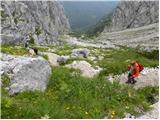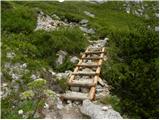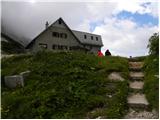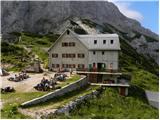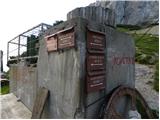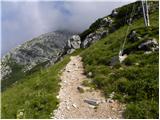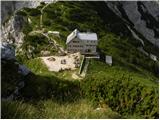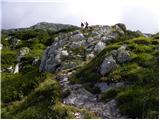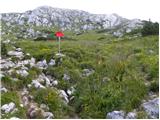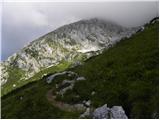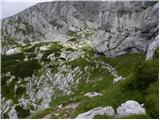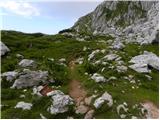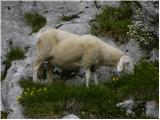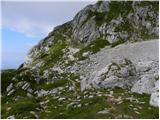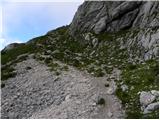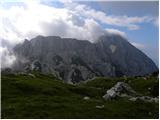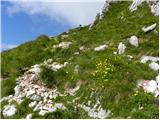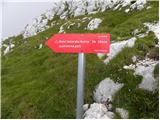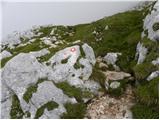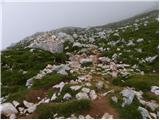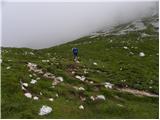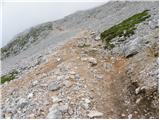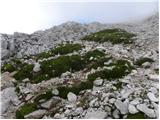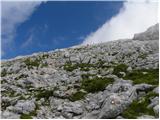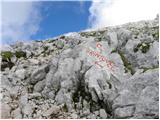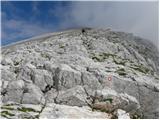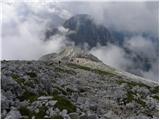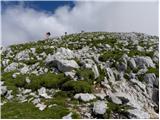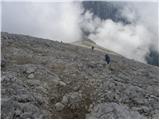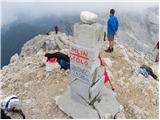 Video: