| | |
| --- | --- |
| Turracher Höhe - Kaserhöhe | |
Starting point: Turracher Höhe (1795 m)
Destination: Kaserhöhe (2318 m)
Path name: -
Time of walking: 2 h 20 min
Difficulty: easy marked way
Difficulty of skiing: partly demanding
Altitude difference: 523 m
Altitude difference (by path): 650 m
Map:
Hiking equipment (summer):
Hiking equipment (winter): ice axe, crampons

Views: 3329
Trip rating: 2 votes
Number of pictures: 32
Number of comments: 0
Access to starting point (automatic translation):
From Carinthia: first, zapeljemo to settlements Feldkirchen, from where we follow a well-marked road to the pass Turracher Höhe. From the Austrian Styria and Salzburg are zapeljemo in the Mura river valley / Mur, and follow the road to the village Predlitz (a town located west of the place Murau). In Predlitzu but leave the main road and continued driving towards mountainous Pass Turracher Höhe.
Path description (automatic translation):
In the parking lot, first cut across the main road, then focusing on the narrower asfaltirano road, which is shed in the boarding house "Elizabeth". Toll is the first drop slightly over parking spaces, and then turns slightly to the right. Follow the markings to Schoberriegel. Asphalt is then ended and we continue to follow makedamski road with us to the junction with signposts. Proceed in the direction of Schoberriegel, Eisenhut. Everything is deteriorating road leads to Sonnalmhütte huts, which is situated on the ski slope. From huts continue on the road to the codes Eisenhut. After a few curves, when we get to the top station of cars leave the road and are focusing on the right foot path. The path initially passing through the forest, a rare and occasionally we open a nice view to the lake Turrachsee, which is located at Mountain Pass Turracher Höhe. When we get on the ridge route turns slightly left and slowly disappear even last tree. The path then continues to drives on the ridge and leads to the grassy top Schoberriegel.
The summit is going for a broad ridge to a saddle, which also signposts. Take the labels Gruft. After about ten minutes walk from the saddle arrive for a broad grassy ridge to the top Gruft which is also a crossroads path.
Proceed in the direction of Kaserhöhe and Bretthöhe. First, the slightly re going to saddle Weitentalsattel. From the saddle continued at the fence in the direction of Kaserhöhe and Bretthöhe. The way climbing up a flight of grassy slopes and again leads us to a crossroads. Proceed in the direction of Kaserhöhe. After a short climb to get the top Kaserhöhe grass on which stands the Cross. .
On the way: Sonnalmhütte (1880m), Schoberriegel (2208m), Gruft (2232m), Weitentalsattel (2180m)
Trip can be prolonged to next destinations:
Bretthöhe (2 h 40 min)
Recommended: panorama, similar trips, trips from the same starting point,
Share:

facebook

Twitter

myspace
Digg
delicious

reddit
Netlog
Pictures: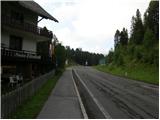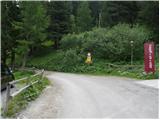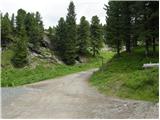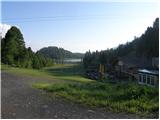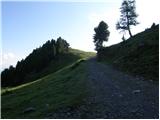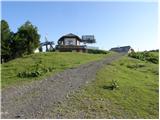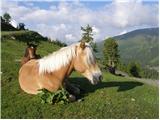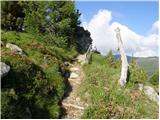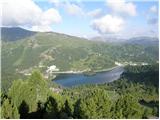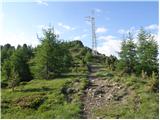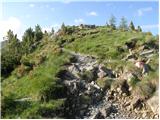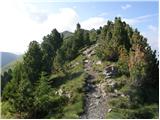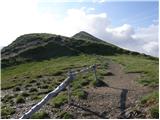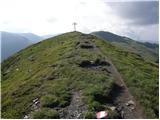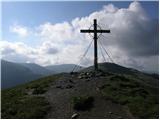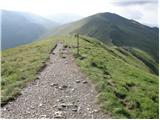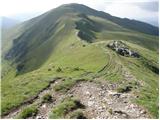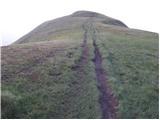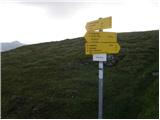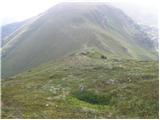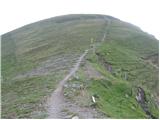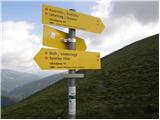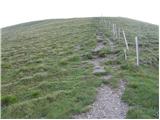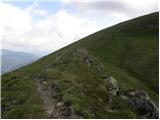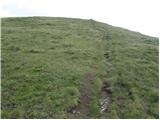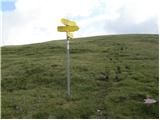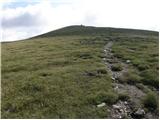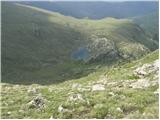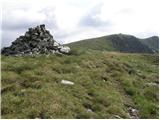 Copyright © 2006-2015
Privacy Policy
, Hribi.net, Mountaineering, Hiking, Trekking, Climbing