| | |
| --- | --- |
| The Kot Valley - Rjavina (ridge way) | |
Starting point: The Kot Valley (950 m)
Destination: Rjavina (2532 m)
Path name: ridge way
Time of walking: 6 h
Difficulty: difficult marked way
Difficulty of skiing: very demanding
Altitude difference: 1582 m
Altitude difference (by path): 1750 m
Map: Triglav 1:25.000
Hiking equipment (summer): helmet, self belay set
Hiking equipment (winter): helmet, self belay set, ice axe, crampons

Views: 39490
Trip rating: 3 votes
Number of pictures: 72
Number of comments: 19
Access to starting point:
At first we drive to Mojstrana and then we follow the road towards Radovna village and Kot and Krma valleys. When we leave Mojstrana the road becomes pretty narrow for a short time. Soon it gets wider and rises steeply. We can see a mark for TNP (Triglav National Park) on the left side. On top of this gradient a macadam road branches to right into Kot valley. We orient on this road which is worse maintained and we follow it to a small parking lot where we park.
Path description:
We head from the parking lot and we cross the steep mountain steam and walk through the forest. The path is not steep. After half an hour the path sharply ascents. There are some pins for protection. Right after that we get to the spring. After the spring we cross the steep mountain steam, and there are some steel wires for help. We get to the screes under Rjavina. The path goes to the right a little over a short rocky ledge. We can see a big rock named Debeli kamen (Fat rock). Right after Debeli kamen the path splits in two. We go left towards Staničev dom (right = Vrbanove špice). We get to a flat ground and we turn left a little. We get to the crossroad again and go right to Staničev dom (left Rjavina). Path becomes gentle we soon get to the Staničev dom mountain hut. The hut has a nice winter room, but when used it is supposed to be cleaned again. There is also a beautiful view of Triglav.
From the cottage we continue towards Rjavina and Krma. The path is slightly rising up and after 15 minutes we get on the crossroads where we go left towards Rjavina leading to slight dropping towards Dovška vrata. We rise to East slopes of Rjavina from here and continue to West on the ridge. Safety devices are placed somewhere to help us. We soon come to West top of Rjavina. The path drops couple of metres where climbing path joins. We drop 30 metres on high vertical fireside. Pitons are placed there to help us. We pass two natural windows seeing Škrlatica through one. We are only couple minutes away from the top now. There is a lot of space on the top and the view on the Kot valley is magnificant. Triglav is also very close.

On the way: Dom Valentina Staniča (2332m), Dovška vratca (2254m), Rjavina Zahodni vrh (2530m), Okno v Rjavini (2480m)
Recommended: panorama, similar trips, trips from the same starting point, trips with the same destination
Share:

facebook

Twitter

myspace
Digg
delicious

reddit
Netlog
Pictures: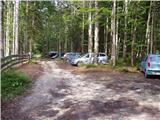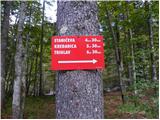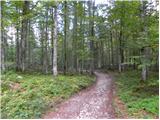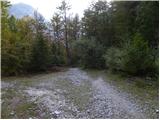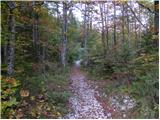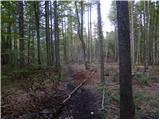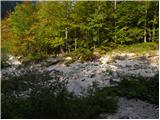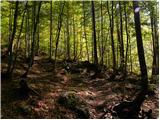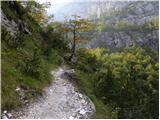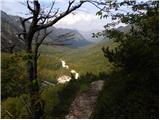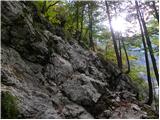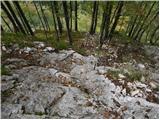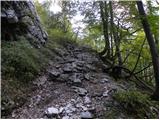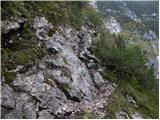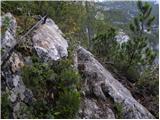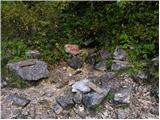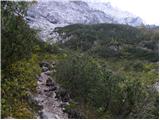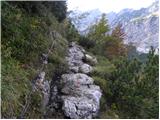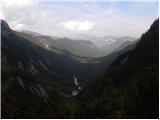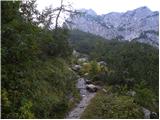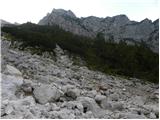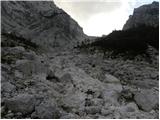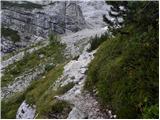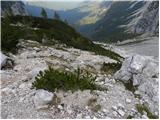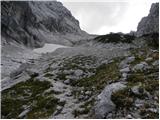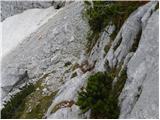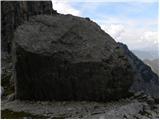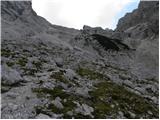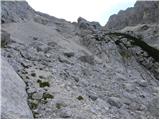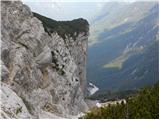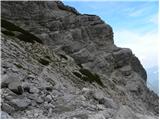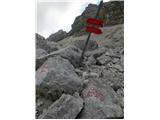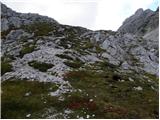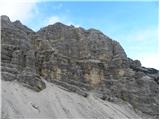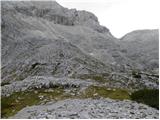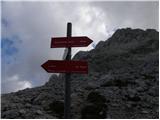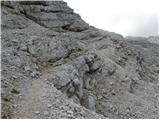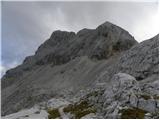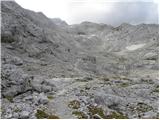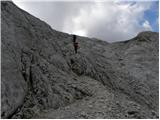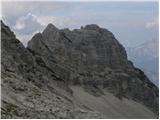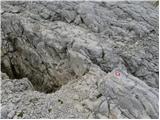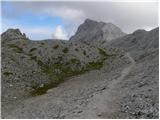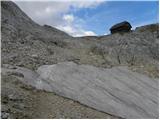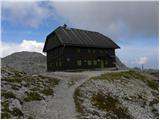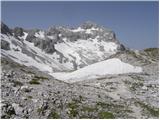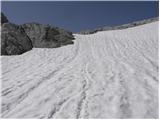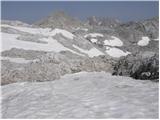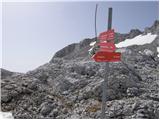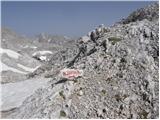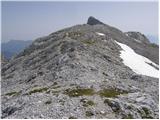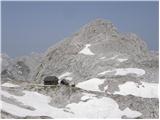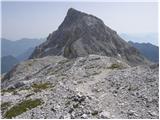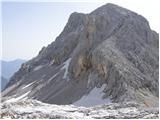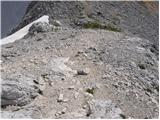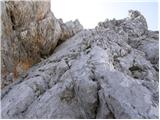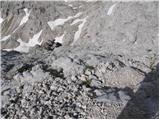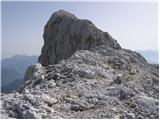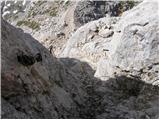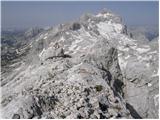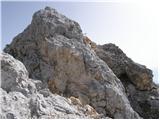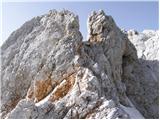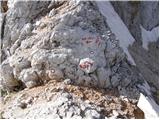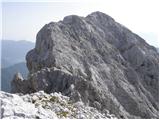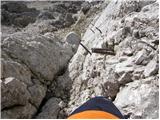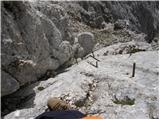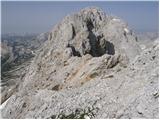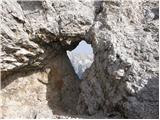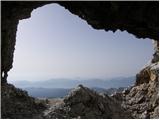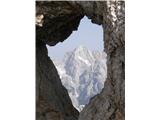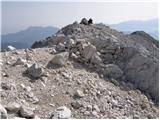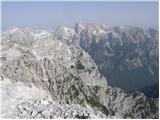 Copyright © 2006-2015
Privacy Policy
, Hribi.net, Mountaineering, Hiking, Trekking, Climbing