Starting point: Suhadolnik (901 m)
Destination: Grintovec (2558 m)
Path name: via Streha
Time of walking: 4 h 45 min
Difficulty: difficult marked way
Difficulty of skiing: more demanding
Altitude difference: 1657 m
Altitude difference (by path): 1700 m
Map: Kamniške in Savinjske Alpe 1:50.000
Hiking equipment (summer):
Hiking equipment (winter): crampons, ice axe

Views: 119950
Trip rating: 9 votes
Number of pictures: 76
Number of comments: 66
Access to starting point:
We drive from Preddvor towards Jezersko. In village Kokra we turn right on a forest road (before a bridge) going towards Suhadolnik. Marked. Mark of the road is aproximately 7 kilometres. On the point where we turn right we are on the right side of the river (left bank). We follow this road towards Suhadolnik. There is a parking lot aproximately 300 metres before a farm.
Path description:
We take the road that leads us from the parking place and past a farm. Our path soon leaves the road and returns to it, just before it ends. It then leads into the forest and to a crossing. We turn left and take the easier and shorter road. The path ascends gently through the forest, but becomes steep soon. Protection might help and caution is advised. The two paths now join together and we reach a clearing, where an old cottage used to stand. We take a right at the crossroads (left: Kočna) and walk for about 45 min to Kokrsko saddle. We continue northwards (to the right) steeply upwards. After 15 minutes we get to the crossroad where we turn slightly to the left(right = Skuta). We continue on the way that descends a little. We get to the spoke soon, which will lead us to the roof of Grintovec. When there's snow this spoke gets slippery and very dangerous. We get to the crossroad again and continue to the right (left = Kočna). We only have 1 hour left of ascending top slope of Grintovec to get to the top, which technically isn't that demanding. There is enough space on the top, and the view reaches very far.
On the way:
Cojzova koča na Kokrskem sedlu (1793m)
Recommended: panorama, similar trips, trips from the same starting point, trips with the same destination
Share:

facebook

Twitter

myspace
Digg
delicious

reddit
Netlog
Pictures: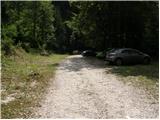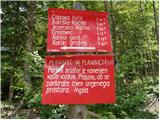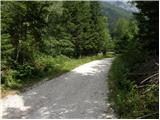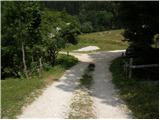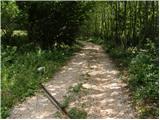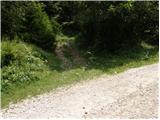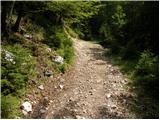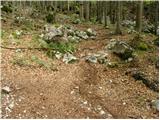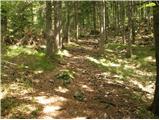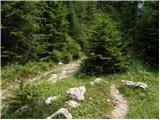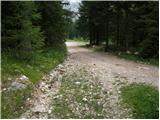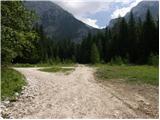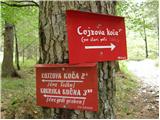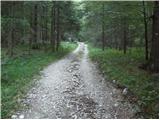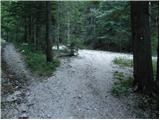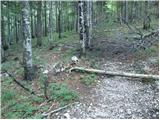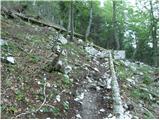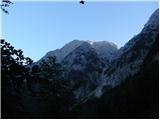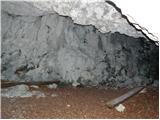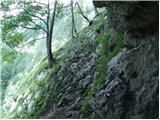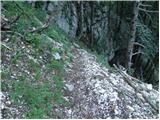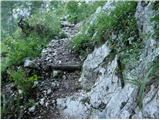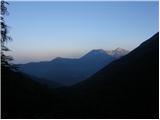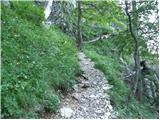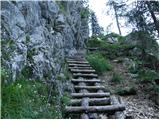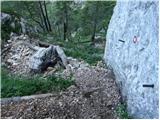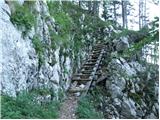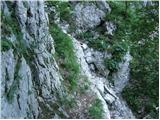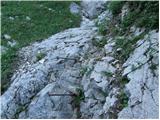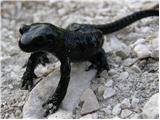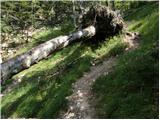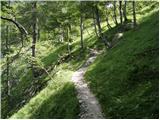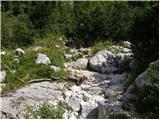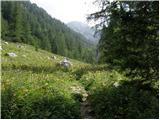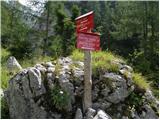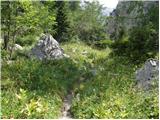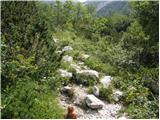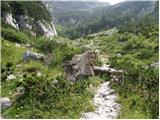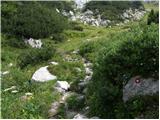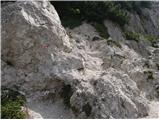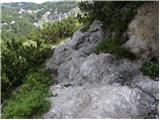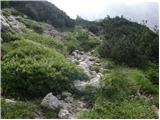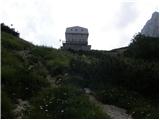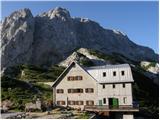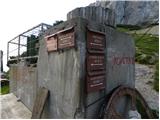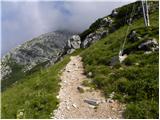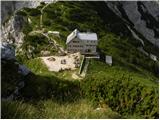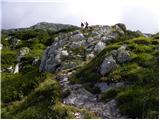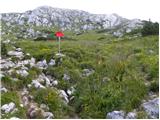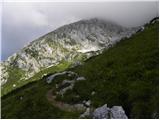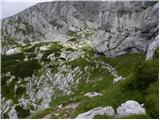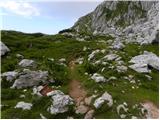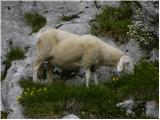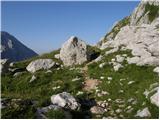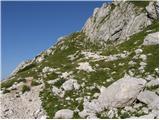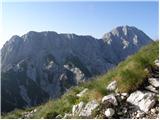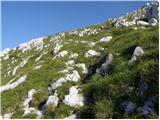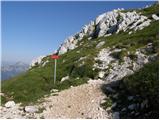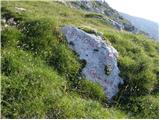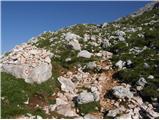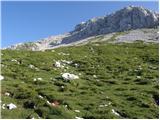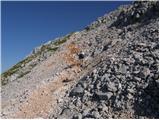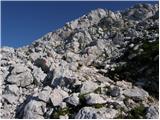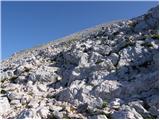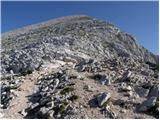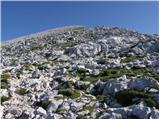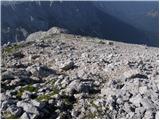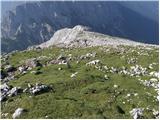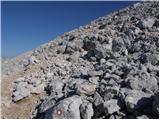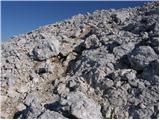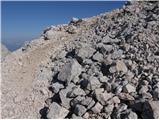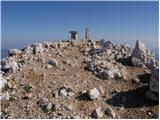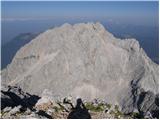 Video: