Starting point: Strane (656 m)
Destination: Maj (1142 m)
Path name: -
Time of walking: 1 h 20 min
Difficulty: partly demanding unmarked way
Difficulty of skiing: no data
Altitude difference: 486 m
Altitude difference (by path): 486 m
Map: Nanos, 1:50 000
Hiking equipment (summer):
Hiking equipment (winter): ice axe, crampons

Author: tavzentroza
Views: 955
Trip rating: 1 votes
Number of pictures: 16
Number of comments: 5
Access to starting point (Slovenian language):
Z AC Ljubljana Koper gremo ven na izvozu Razdrto in gremo desno nazaj proti Postojni po stari cesti, na prvem križišču zavijemo levo za Veliko Ubeljsko in Strane. Peljemo do vasi Strane in na koncu vasi pri škarpi zavijemo levo po asfaltirani poti. Na razcepu poti pustimo avto in krenemo na levo na kolovoz.
Path description (Slovenian language):
Po kolovozu nadaljujemo navzgor, držimo se leve smeri do travnika, kjer poiščemo možice in zavijemo desno v gozd. Sledimo dobro vidni stezi in se počasi vzpenjamo preko manjšega melišča. Čaka nas strm vzpon. Ko pridemo do razgledne točke, sledimo levi stezi, občutimo nekoliko divjine, vendar steza je sledljiva. Pot se vzpenja med skalovjem po robu razglednega grebena. Po uri in dvajset minut dosežemo vrh Maj-a.
Čaka nas, razgled na Plešo (Nanos), Snežnik, Postojnsko kotlino in tudi pogled na "okno Nanosa".
Recommended: similar trips,
Share:

facebook

Twitter

myspace
Digg
delicious

reddit
Netlog
Pictures: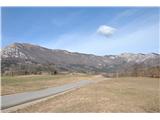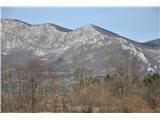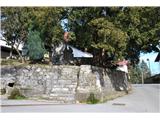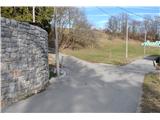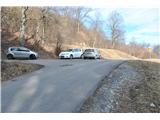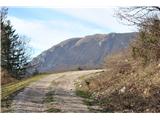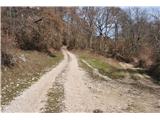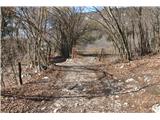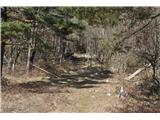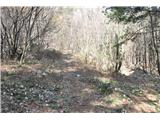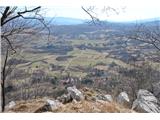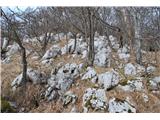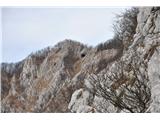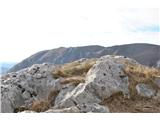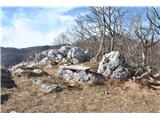 Copyright © 2006-2015
Privacy Policy
, Hribi.net, Mountaineering, Hiking, Trekking, Climbing