| | |
| --- | --- |
| Stara Fužina - Planina Krstenica | |
Starting point: Stara Fužina (600 m)
Destination: Planina Krstenica (1670 m)
Path name: -
Time of walking: 3 h 15 min
Difficulty: easy marked way
Difficulty of skiing: demanding
Altitude difference: 1070 m
Altitude difference (by path): 1100 m
Map: Triglav 1:25.000
Hiking equipment (summer):
Hiking equipment (winter): ice axe, crampons

Views: 19744
Trip rating: 2 votes
Number of pictures: 57
Number of comments: 9
Access to starting point:
Bohinjska Bistrica-Stara Fužina. We drive from here towards Voje and Blato mountain pasture. We park on a parking place where the toll and parking place payment is collected.
Path description (automatic translation):
The parking lots continue as asfaltirani road, which soon turns right and for a short period vzpne. After ten minutes walk leads to a large meadow where they left offs on the way to Vogar. We continue on the road, which goes into the forest and we soon after crossing leads to. Focusing on the right road, which goes to Voje. While we road leads to the huts on Vojah. Only a few meters before the huts left offs marked walking path on the mountain Krstenico. Focusing on this route, which starts initially zložno climb. After a few minutes, our path leads to fuzzy On the mountain ridge named. Slightly but the path begins a steep climb through the forest mostly. The path that climbs the keys us after almost two hours walk from the cabin leads to a crossroads where we continue straight up. Cut across the path which goes against the mountain Sludge Grintovici. To be somewhat steep discounts a way to continue to climb through the woods. After nearly three hours of walking but suddenly run out and the forest path leads to the eastern part of vast mountains birth certificate. The path then turns slightly left and us in a few minutes lead to pastirskih stanov on mountain. Sing-hut 30min. Voje-birth certificate 2:30.
On the way:
Koča na Vojah (690m)
Trip can be prolonged to next destinations: Planina Jezerce, Krsteniški Stog (45 min), Jezerski Stog, Prevalski Stog (1 h 50 min), Ogradi, Škednjovec, Vrh Hribaric, Vršaki (Vrh za Koritami), Vršaki (Srednji vrh), Vršaki (South peak), Vršaki (Vzhodni vrh), Teme (Hribarice), Poprovec, Kanjavec, Kanjavec (West peak)
Recommended: panorama, similar trips, trips with the same destination
Share:

facebook

Twitter

myspace
Digg
delicious

reddit
Netlog
Pictures: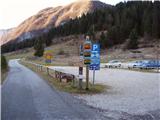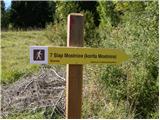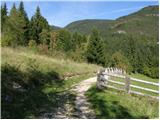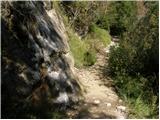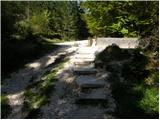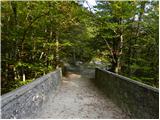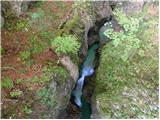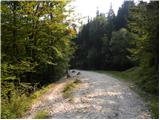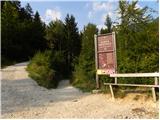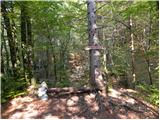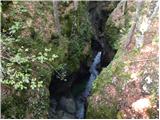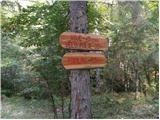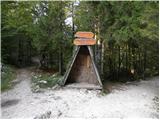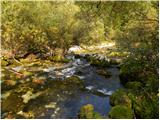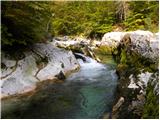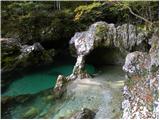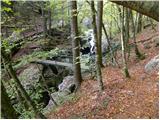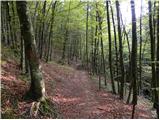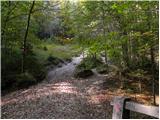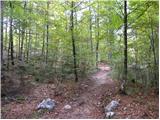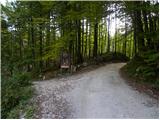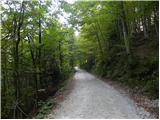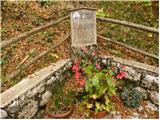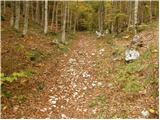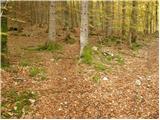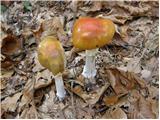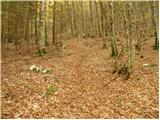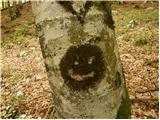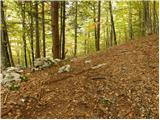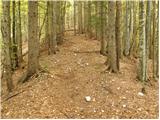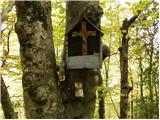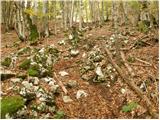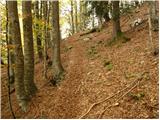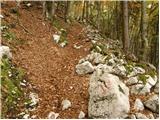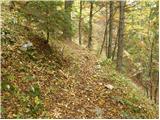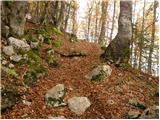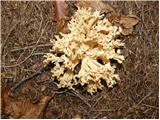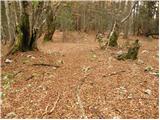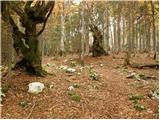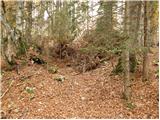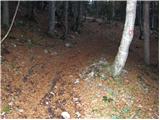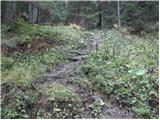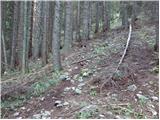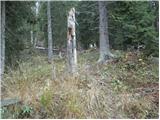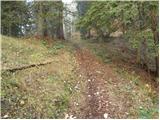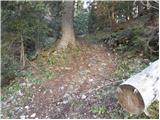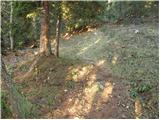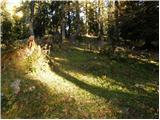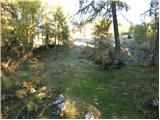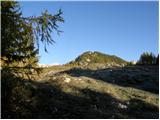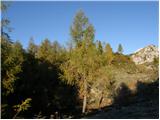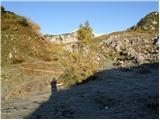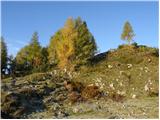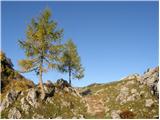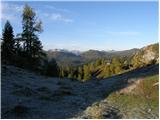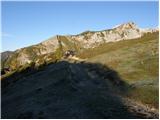 Copyright © 2006-2015
Privacy Policy
, Hribi.net, Mountaineering, Hiking, Trekking, Climbing