| | |
| --- | --- |
| Stara Fužina - Jezerski Stog (via planina pod Mišelj vrhom) | |
Starting point: Stara Fužina (600 m)
Destination: Jezerski Stog (2040 m)
Path name: via planina pod Mišelj vrhom
Time of walking: 5 h 30 min
Difficulty: easy marked way, partly demanding unmarked way
Difficulty of skiing: more demanding
Altitude difference: 1440 m
Altitude difference (by path): 1550 m
Map: Triglav 1:25.000
Hiking equipment (summer):
Hiking equipment (winter): crampons, ice axe

Views: 6368
Trip rating: 1 votes
Number of pictures: 72
Number of comments: 0
Access to starting point:
Bohinjska Bistrica-Stara Fužina. We drive from here towards Voje and Blato mountain pasture. We park on a parking place where the toll and parking place payment is collected.
Path description (automatic translation):
The parking lots continue as asfaltirani road, which soon turns right and for a short period vzpne. After ten minutes walk leads to a large meadow, where the left offs on the way to Vogar. We continue on the road, which goes into the forest and we soon after crossing leads to. Focusing on the right road, which goes to Voje. While we road leads to the huts on Vojah. From huts continue on the road on the bottom valley. The road is slowly converted into kolovoz and later in the path. When we get to the waterfall is a walk on the flat end. The path is steep vzpne and passing through the woods in the keys. When we walk for more than two hours to get the lower mountain Grintovica. On the mountain pleased studenček. Proceed as mountain path and disappeared into the forest again. The ascent to come all the time and place through the woods. Come to a crossroads where we go slightly left (right Vodnikov House). The way forward slowly moves from the forest and come to a gentle downhill of intermittent lakes. In the pond continued hard left and within minutes arrive at the mountain dropped below the summit Mišelj. Next follow the marked path to us in a few steps lead to a crossroads. Take the left path that leads to mountain birth certificate. The way forward starts initially zložno then strmeje climb through a rare larch forests. The way forward is still strmeje vzpne Monday rocky and in the upper part of a grass slope. After the bad hours walk from the mountain path leads us to lacustrine PREVAL where leave markings. Take the left and the vzpenjamo Monday grassy ridge, which is slightly exposed. A few minutes below the top is the way vzpne steep slope Monday friable. What is needed is strong caution, to avoid slipping and rocks falling, which would threaten the safety of those who are below us. When you get to the top, we opened a beautiful view of the highest peaks of the Julian Alps. Sing-Grintovica 2:30. Grintovica-Planina under Mišelj summit 1:30. Mountain-Top 1:15.
On the way: Koča na Vojah (690m), Planina Spodnja Grintovica (1175m), Planina pod Mišelj vrhom (1630m), Jezerski preval (1945m)
Recommended: panorama, similar trips, trips with the same destination
Share:

facebook

Twitter

myspace
Digg
delicious

reddit
Netlog
Pictures: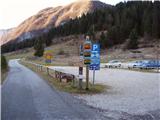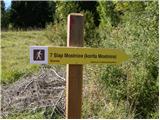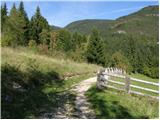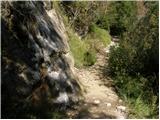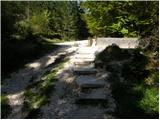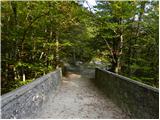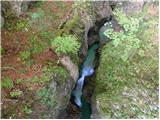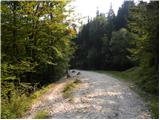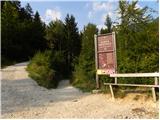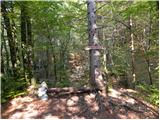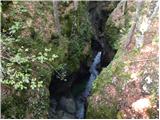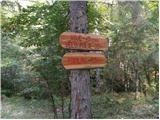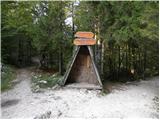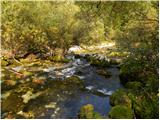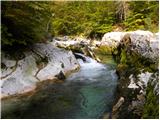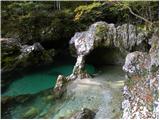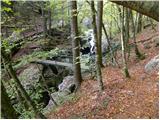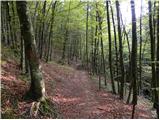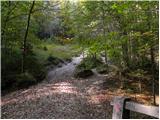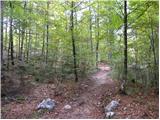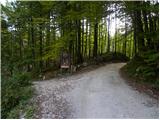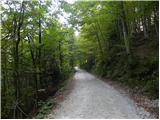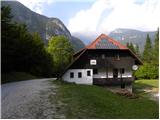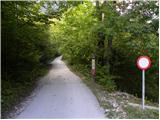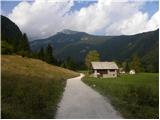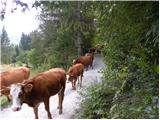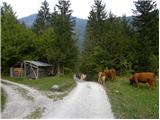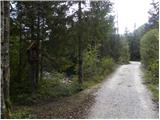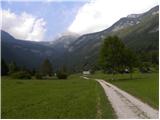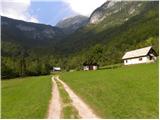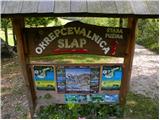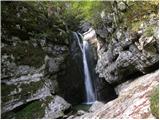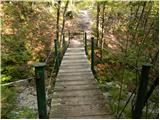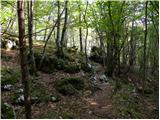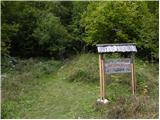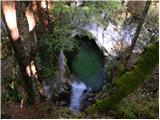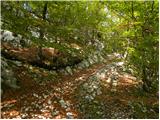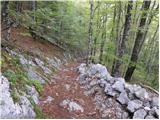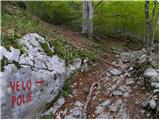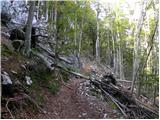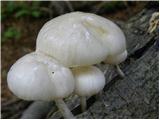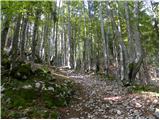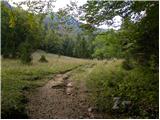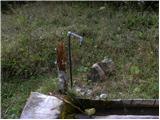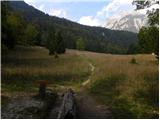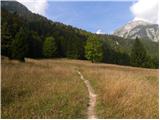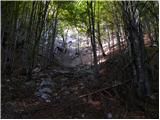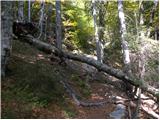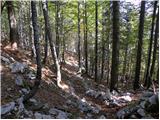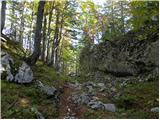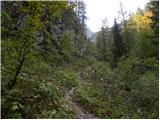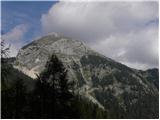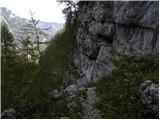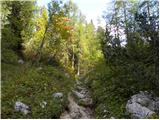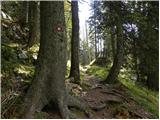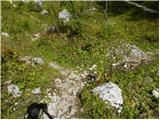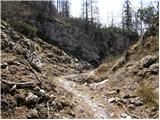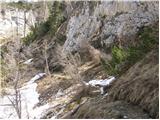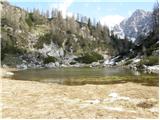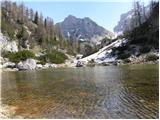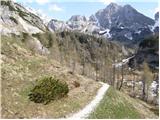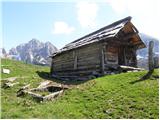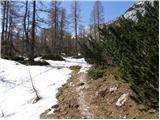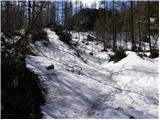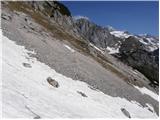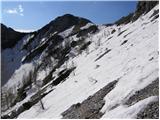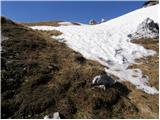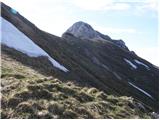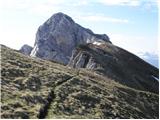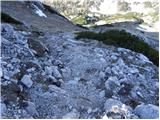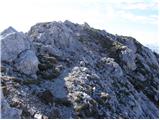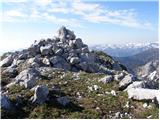 Copyright © 2006-2015
Privacy Policy
, Hribi.net, Mountaineering, Hiking, Trekking, Climbing