Starting point: Ski hotel Vogel (1540 m)
Destination: Rodica (1966 m)
Path name: -
Time of walking: 3 h
Difficulty: easy marked way
Difficulty of skiing: demanding
Altitude difference: 426 m
Altitude difference (by path): 800 m
Map: TNP 1:50.000
Hiking equipment (summer):
Hiking equipment (winter): ice axe, crampons

Views: 47677
Trip rating: 4 votes
Number of pictures: 22
Number of comments: 10
Access to starting point:
We drive from Bohinjska bistrica towards Savica waterfall. A road towards lower station of cable railway towards Vogel branches to left just before the end of the lake. We drive to a parking lot. Then we drive with a cable railway to a Ski hotel in Vogel.
Path description:
We start at hotel and we continue on a wide transport rescue road. At first it goes on the right side of ski slopes slightly downwards and then starts rising slightly and brings us to upper station of two-seated cable reailway Zadnji Vogel. We see a cross on a small rise on the right, which we go round on the left side. A rise with a nice view follows on a upper part of ski slope to an unexpressed top of Visoki Orlov rob edge. The wide path ends here and we come to a mountain path. A slight descent follows and then a rise to a crossroads under Šija. We go left downwards here na d cross a short scree. Path goes between a dwarf pine then and crosses slightly exposed ravine in a rise. After this we reach a saddle Čez suho after a ridge with a nice view. Here stands old millitary bunker with indicators on it. We orient straight forward on a wide grassy ridge with a nice view. Path is not steep from now on but it has some short descents. We soon come to a pyramid. Two path lead from here. W orient on the right one which is marked and brings us to a crossroads where a pth from Ruta joins from right. Only couple of minutes of walking on an unexpressed ridge are left to the top.
On the way: Visoki Orlov rob (1800m), Čez Suho (1773m)
Trip can be prolonged to next destinations: Črna prst, Suha Rodica (Novi vrh), Mali Raskovec, Raskovec
Recommended: panorama, similar trips, trips from the same starting point, trips with the same destination
Share:

facebook

Twitter

myspace
Digg
delicious

reddit
Netlog
Pictures: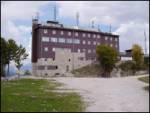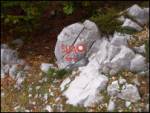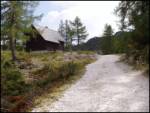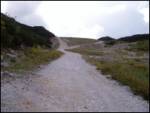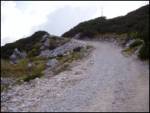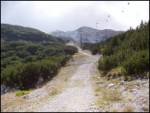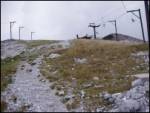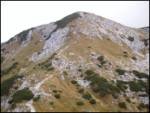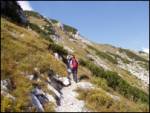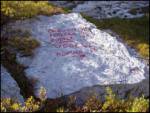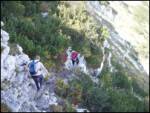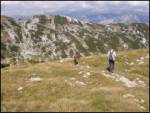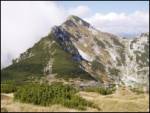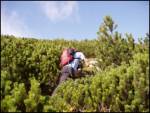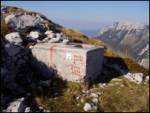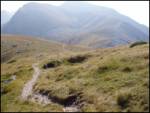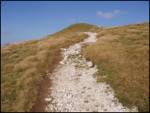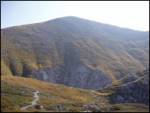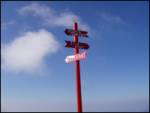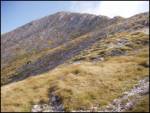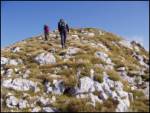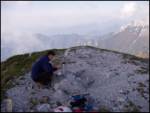 Video: