Starting point: Rutarski gozd (1030 m)
Destination: Rodica (1966 m)
Path name: -
Time of walking: 2 h 30 min
Difficulty: easy marked way
Difficulty of skiing: partly demanding
Altitude difference: 936 m
Altitude difference (by path): 936 m
Map: TNP 1:50.000
Hiking equipment (summer):
Hiking equipment (winter): ice axe, crampons

Views: 53539
Trip rating: 5 votes
Number of pictures: 23
Number of comments: 29
Access to starting point (automatic translation):
From Podbrda pass against Tolminu or vice versa, but only up to the village Koritnica. In Koritnica we observed tag for you Rut, which is our focus right (from Tolmin it hard left). After climbing most of the road then we follow up to this village, where even a small crossroads. Continue straight (left you Grunt) on the road, which will soon lose the asphalt coating. Wide macadam road, which becomes significantly higher steep track towards Rodica (crossings are well marked). Parkiramo on one of the parks along the road (most of them parked in the vicinity of a small crossings - see picture).
Path description (automatic translation):
The parking lots continue as a macadam road in the direction of Rodica. Progressively deteriorating road is slowly converted into a wide mostly stone kolovoz to us than hunting observatory will soon lead to a crossroads where we continue in the right direction Rodica (straight mountain Razor). Next, the vzpenjamo after relatively well-preserved mulatjeri initially through the woods, and then through rušje. Moderately steep and increasingly viewing the way, then crosses some grap and are increasingly approaching the top (Jehlc), which has for some time been seen in front of you. When the path to that already quite closer to the top of it turns right and then climbing up a flight of the southern slopes Rodica. The higher the path re-directed to the west and us in the side Spodnje Bohinj mountain ridge, from where we opened a nice view against Kneškim Plane. The path to the ridge soon withdraw to the south slopes, which then tracked to places where the channels connect with Bohinj page. Proceed right in the lookout reef channels, which reach us in good 10 minutes walk further leads to the top view.
Trip can be prolonged to next destinations: Črna prst, Suha Rodica (Novi vrh), Mali Raskovec, Raskovec
Recommended: panorama, similar trips, trips from the same starting point, trips with the same destination
Share:

facebook

Twitter

myspace
Digg
delicious

reddit
Netlog
Pictures: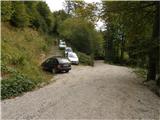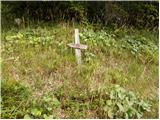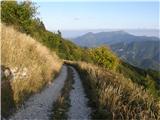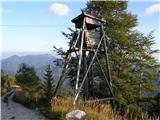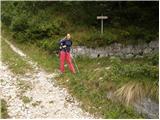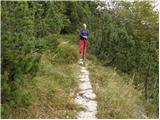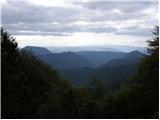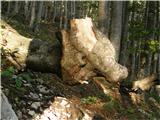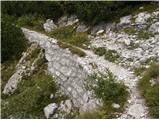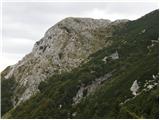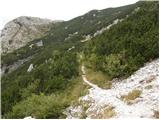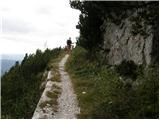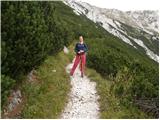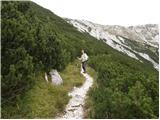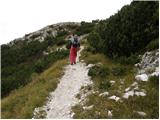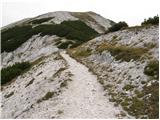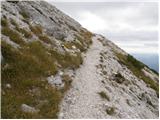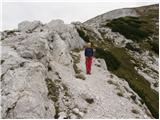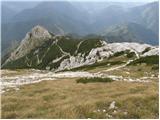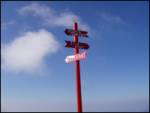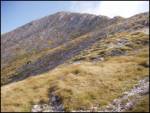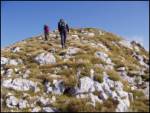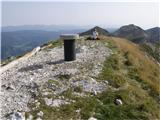 Copyright © 2006-2015
Privacy Policy
, Hribi.net, Mountaineering, Hiking, Trekking, Climbing