Starting point: Planinska Ravna (1140 m)
Destination: Boskovec (1587 m)
Path name: Sever way
Time of walking: 1 h 30 min
Difficulty: easy marked way
Difficulty of skiing: partly demanding
Altitude difference: 447 m
Altitude difference (by path): 500 m
Map: Kamniške in Savinjske Alpe 1:50.000
Hiking equipment (summer):
Hiking equipment (winter):

Views: 13976
Trip rating: 1 votes
Number of pictures: 23
Number of comments: 8
Access to starting point:
At first we drive to Mozirje and in circular crossroads we orient in direction of Golte and Šmihel. A little bit ahead we come to a crossroads by a restaurant where we turn slightly right in direction of Šmihel (Golte cable railway left). We keep following the road till a village where we notice a church on the right side of the road. We soon come to another crossroads where we orient in direction of Mozirska koča cottage, Golte (a road from Koroška side joins us). Road then brings us to a next crossroads where we orient on the left lower road. This road soon becomes a macadam and we still follow it till a big parking lot before a gate. Parking lot is on the left side of the road and is partly overgrown with grass.
Cesta nas nato kmalu pripelje na naslednje križišče, kjer se usmerimo levo na spodnjo cesto.
Path description (automatic translation):
At the beginning of the parking lot seen climbing the mark, which is our focus right foot on the path towards Mozirski huts. The path that goes immediately into the forest to moderate climbs and us after a few minutes, leads to smaller crossroads where we have to pursue two options. You can continue straight after a sharp right or the level trail. Both channels are merged after a few minutes and lead us higher on the beautiful panoramic point, which is located at the bench. Followed only good for 10 minutes of moderate upswing to Mozirski huts. From left huts continue on the road to the chapel in which we mark the Boskovec (Sever way) target slightly right in the woods. After a few steps cut across pasture fence, then the way for a shorter period of slightly more vzpne. Next cut across a short panoramic hillside, and then us the way to a slight rise again through the woods leads to poor forest roads. Here is the right way to shed the lookout point (5 minutes) and we will continue a slight left on the road which is gradually descends. After a few minutes of slight downhill is left up kolovoz offs in the direction of Boskovca. The ascent Monday kolovozu not last long because we markings quickly focus on the right foot path to us through the cities rather overgrown slopes lead to a larger pasture just below the summit. Proceed on the right side of the meadow, where we lead the way quickly into the forest and at the crossroads of the route. Boskovec guidepost for us to focus on the right path, which is moderate vzpne us and after a few tens of steps leading to the top.
On the way:
Mozirska koča na Golteh (1356m)
Trip can be prolonged to next destinations:
Dom na Smrekovcu
Recommended: similar trips, trips with the same destination
Share:

facebook

Twitter

myspace
Digg
delicious

reddit
Netlog
Pictures: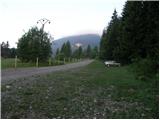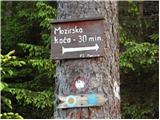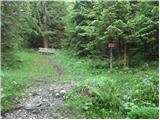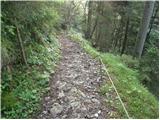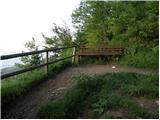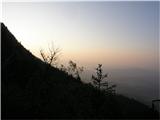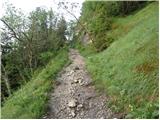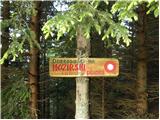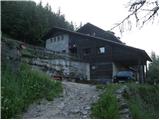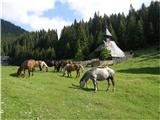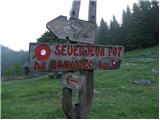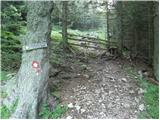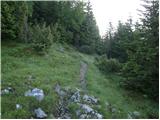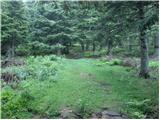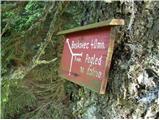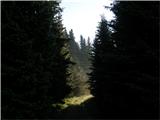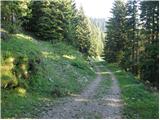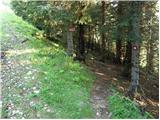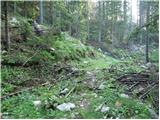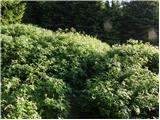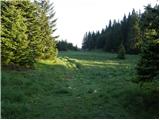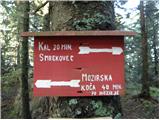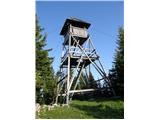 Video: