| | |
| --- | --- |
| Planina Polog - Javorca (by road) | |
Starting point: Planina Polog (457 m)
Destination: Javorca (571 m)
Path name: by road
Time of walking: 0 h 20 min
Difficulty: easy marked way
Difficulty of skiing: easily
Altitude difference: 114 m
Altitude difference (by path): 114 m
Map: Julijske Alpe - zahodni del 1:50.000
Hiking equipment (summer):
Hiking equipment (winter):

Views: 26232
Trip rating: 3 votes
Number of pictures: 6
Number of comments: 10
Access to starting point:
We drive from tolmin towards Zatolmin. Nicely visible signposts direct us towards church Sveti duh na Javorci. Road is macadam only some bridges are asphalted. When a road towards Javorca branches to left we park on a parking lot by the road.
Path description:
We orient ona a road going towards Javorca. After 5 minutes of walking we come to deserted houses. Here the road turns to left and rises steeply. Concrete road soon brings us to a church.
Trip can be prolonged to next destinations: Planina Črča (40 min), Planina Laška seč (1 h 10 min), Planina Medrja (1 h 30 min), Planina Pretovč (1 h 55 min), Mrzli vrh above Planina Pretovč (2 h 25 min), Planina Sleme (2 h 25 min), The lake Jezero v Lužnici (4 h 25 min), Srednji vrh (4 h 55 min), Batognica (5 h 25 min), Vrh nad Peski (5 h 25 min), Krn (6 h 10 min)
Recommended: panorama, similar trips, trips from the same starting point,
Share:

facebook

Twitter

myspace
Digg
delicious

reddit
Netlog
Pictures: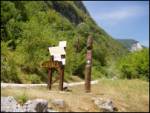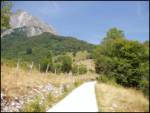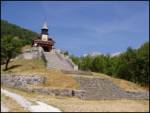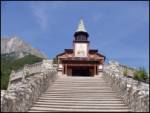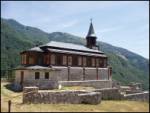 Copyright © 2006-2015
Privacy Policy
, Hribi.net, Mountaineering, Hiking, Trekking, Climbing