Starting point: Planina Blato (1147 m)
Destination: Zadnji Vogel (2327 m)
Path name: snowy approach
Time of walking: 4 h 15 min
Difficulty: easy pathless terrain
Difficulty of skiing: partly demanding
Altitude difference: 1180 m
Altitude difference (by path): 1180 m
Map: Triglav 1:25.000
Hiking equipment (summer):
Hiking equipment (winter): ice axe, crampons

Views: 15042
Trip rating: 2 votes
Number of pictures: 54
Number of comments: 8
Access to starting point:
We drive from Bohinjska Bistrica towards Stara Fužina. We come to a crossroads where we turn left at a chapel on the road rising steeply upwards. We soon come to a point where a toll payment is taken in summer season. Road rises steeply again and brings us to a meadow. A road going into a forest branches from this meadow and brings us to a crossroads. We go left here. We keep driving for some tome until we come to a crossroads for Vogar. We turn sharp right and keep driving couple of 100 metres till a parking lot on Blato mountain pasture.
Path description (automatic translation):
Shortly before the mountain in the parking lot to shed kolovoz left up sharply. After ten minutes, come to a crossroads where we turn left. Wide kolovozu to follow up to the cabin at the lake in Planina. Shack has a winter room. Of the huts going a few meters and follow the signs for the lake Triglavska. After a half-hour walk along a wide path get to the mountain hereditary box. Here stands pastirska house, which is incorporated in the avalanche path cheesemaking. Here on the mountain hereditary box, turn right toward Zasavska cottage. Immediately above the mountain, the path that the snow is not easily visible sharply vzpne and after half an hour this steep discounts. If not followed predecessors stick under the direction of slopes Chalks, which is our right. The route then climbs to the south slopes plazovitih Slatna and the first Vogel. Soon after that we get to dolinico called for a wealth of. Here, be careful. Right from our path, we will open subdued dolinica between the Middle and Last Voglom. This transition is found when we parallel to the mountain on the left (a bunch), which identified by the overhanging cliff. You leave markirano route, which goes on Kanjavec and Prehodavcih and to give better brezpotje. The path is steep and vzpne us following a series of smaller dolinic within 20 minutes walk on brezpotju lead to planotast between the two summits of the world (Middle and Last Vogel). Here to stick slightly left toward the top of which is achieved without major problems. The fog is very difficult orientation. Mud-hereditary box 1:30. Hereditary box-top 2:45.
On the way: Koča na Planini pri Jezeru (1453m), Planina Dedno Polje (1560m)
Recommended: panorama, similar trips, trips from the same starting point,
Share:

facebook

Twitter

myspace
Digg
delicious

reddit
Netlog
Pictures: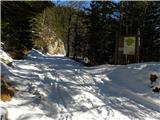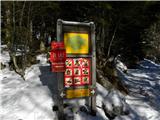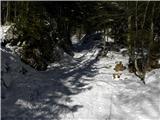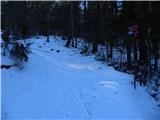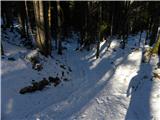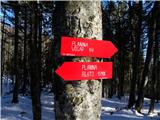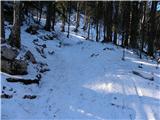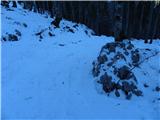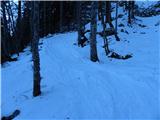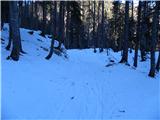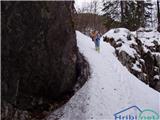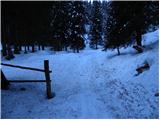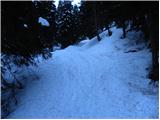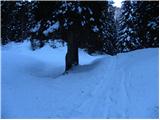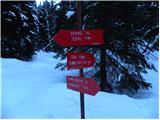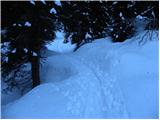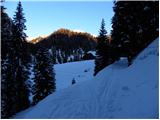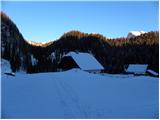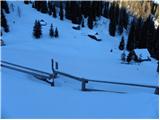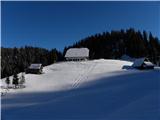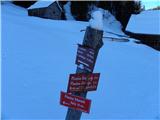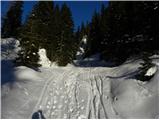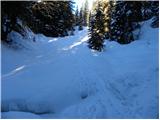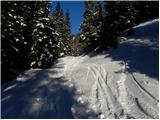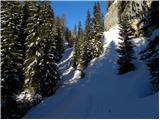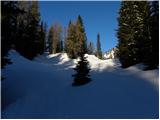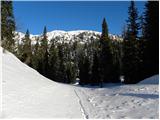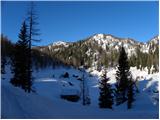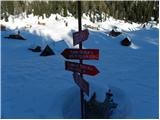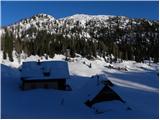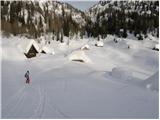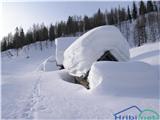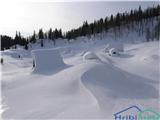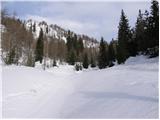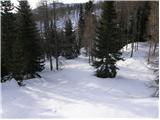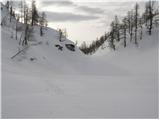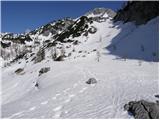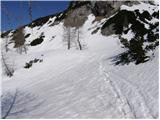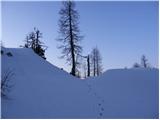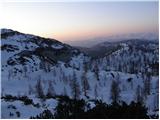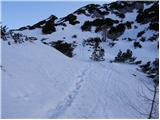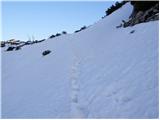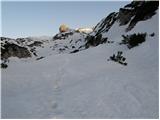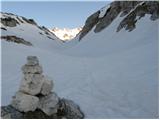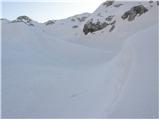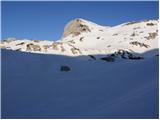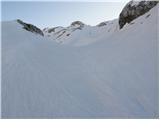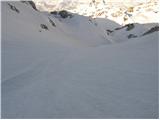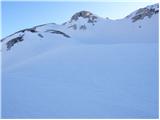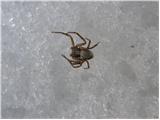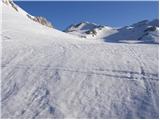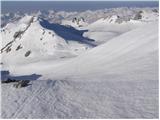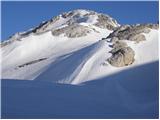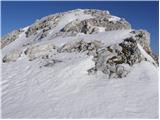 Video: