| | |
| --- | --- |
| Planina Blato - Planina Krstenica (hunter's way) | |
Starting point: Planina Blato (1147 m)
Destination: Planina Krstenica (1670 m)
Path name: hunter's way
Time of walking: 1 h 30 min
Difficulty: easy unmarked way
Difficulty of skiing: partly demanding
Altitude difference: 523 m
Altitude difference (by path): 523 m
Map: Triglav 1:25.000
Hiking equipment (summer):
Hiking equipment (winter): crampons, ice axe

Views: 39849
Trip rating: 5 votes
Number of pictures: 23
Number of comments: 18
Access to starting point:
We drive from Bohinjska Bistrica towards Stara Fužina. We come to a crossroads where we turn left at a chapel on the road rising steeply upwards. We soon come to a point where a toll payment is taken in summer season. Road rises steeply again and brings us to a meadow. A road going into a forest branches from this meadow and brings us to a crossroads. We go left here. We keep driving for some tome until we come to a crossroads for Vogar. We turn sharp right and keep driving couple of 100 metres till a parking lot on Blato mountain pasture.
Path description:
We continue from the parking place by the pasture Blato along the road onward. The road descends a bit and comes to a nice spring on pasture Blato. We take a right here along a steep path and continue on this path east. Soon, a road from the valley joins in. We take a left and follow the wide path all the way to the pasture.

Trip can be prolonged to next destinations: Planina Jezerce (30 min), Krsteniški Stog, Jezerski Stog (1 h 30 min), Prevalski Stog, Ogradi (1 h 45 min), Škednjovec (3 h), Vrh Hribaric (3 h 45 min), Vršaki (Vrh za Koritami), Vršaki (Srednji vrh), Vršaki (South peak), Vršaki (Vzhodni vrh) (3 h 45 min), Teme (Hribarice), Poprovec, Kanjavec, Kanjavec (West peak)
Recommended: panorama, similar trips, trips from the same starting point, trips with the same destination
Share:

facebook

Twitter

myspace
Digg
delicious

reddit
Netlog
Pictures: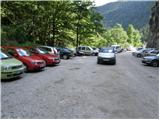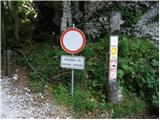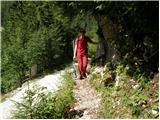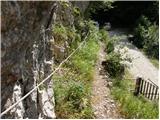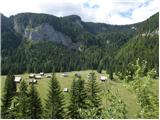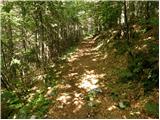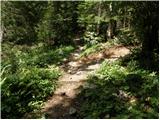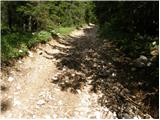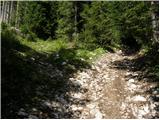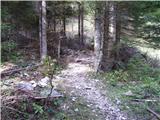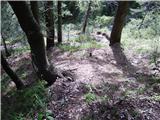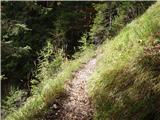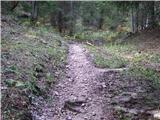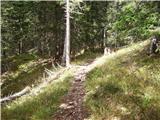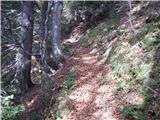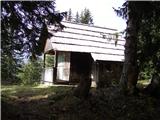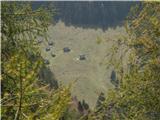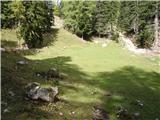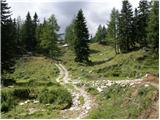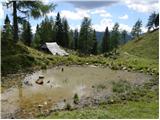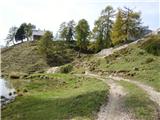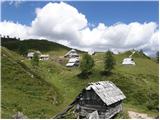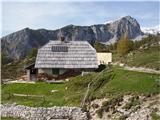 Copyright © 2006-2015
Privacy Policy
, Hribi.net, Mountaineering, Hiking, Trekking, Climbing