Starting point: Petrovo Brdo (803 m)
Destination: Kup (1046 m)
Path name: -
Time of walking: 0 h 45 min
Difficulty: easy marked way
Difficulty of skiing: no data
Altitude difference: 243 m
Altitude difference (by path): 255 m
Map: Škofjeloško in Cerkljansko hribovje 1:50.000
Hiking equipment (summer):
Hiking equipment (winter):

Views: 4829
Trip rating: 1 votes
Number of pictures: 20
Number of comments: 0
Access to starting point (Slovenian language):
Iz Železnikov se peljemo proti Tolminu ali obratno, cesti pa sledimo do kraja Petrovo Brdo, kjer na parkirišču ob Planinski koči Petrovo Brdo tudi parkiramo. Planinski dom se nahaja v neposredni bližini križišča, kjer se odcepi cesta na Soriško planino.
Path description (Slovenian language):
Ob planinskem domu opazimo oznake za Črno prst, ki nas usmerijo na zelo strmo pot. Po kratkem strmem vzponu stopimo na širok kolovoz, kateremu sledimo v desno, le ta pa nas hitro pripelje do hudourniškega potoka. Markiran kolovoz kmalu zavije nekoliko proti levi ter se nato razmeroma strmo vzpenja skozi gozd. Po približno pol ure hoje pridemo do planinskih smernih tabel, kjer je označeno razpotje.
Nadaljujemo po levem spodnjem kolovozu (naravnost Črna prst in vrhovi nad Soriško planino) v smeri Kupa in Podbrda. Kolovoz naprej preči pobočja proti levi, nato pa nas po krajšem spustu pripelje na manjše sedelce od katerega že vidimo vrh Kupa. S sedelca nadaljujemo po enem od dveh kolovoz (neoznačeno) ter se nato po približno 3 minutah nadaljnje hoje povzpnemo na razgleden in malo obiskan vrh.
Recommended: panorama, similar trips, trips from the same starting point,
Share:

facebook

Twitter

myspace
Digg
delicious

reddit
Netlog
Pictures: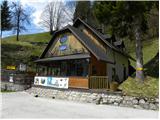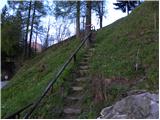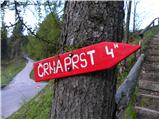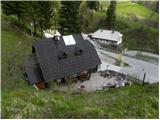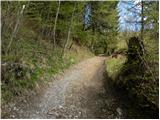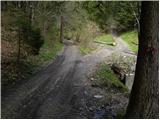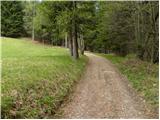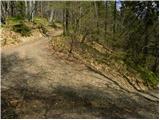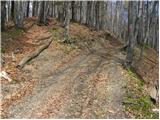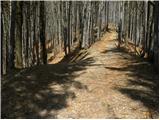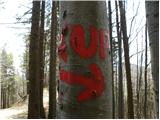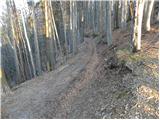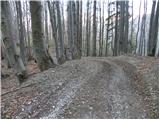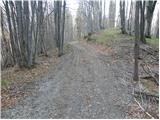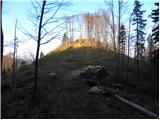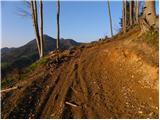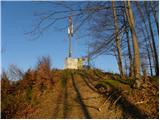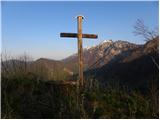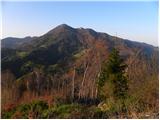 Copyright © 2006-2015
Privacy Policy
, Hribi.net, Mountaineering, Hiking, Trekking, Climbing