| | |
| --- | --- |
| Nassfeld - Creta di Aip / Trogkofel (Via Ferrata Crete Rosse) | |
Starting point: Nassfeld (1540 m)
Destination: Creta di Aip / Trogkofel (2279 m)
Path name: Via Ferrata Crete Rosse
Time of walking: 4 h 30 min
Difficulty: very difficult marked way
Difficulty of skiing: no data
Altitude difference: 739 m
Altitude difference (by path): 810 m
Map: Tabacco 18
Hiking equipment (summer): helmet, self belay set
Hiking equipment (winter): helmet, self belay set, ice axe, crampons

Views: 8803
Trip rating: 1 votes
Number of pictures: 50
Number of comments: 2
Access to starting point:
We drive over border pass in Rateče all the way to Trbiž, Ugovizzo till Pontebba place where we turn right after marks Passo di Pramollo / Nassfeld. When we come to pass we drive pass a lake towards Austria side where we park on a big parking lot.
Path description:
From the parking lot in the nassfeld pass (mokrine) we turn down a path following markings for Rosskofel and Trogkofel. After a few hundred meters w leave the road and marings take us left on a path over fields, by an artificial lake for snowing. The path than continues through a forest and crosses the ski slopes several times. Soon we reach a fork where we follow the markings left on a path up the ski slope which is quite steep and brings us to the road to the Tressdorfer hohe cottage in about 15 minutes. At the crossroads at the cottage we turn right down a slightly descending path. In the right turn we leave the road ant turn down the path through the forest. This path continues to descend and brings us over many streams to another crossroads, where we turn right following the markings towards Trogkofel (route 413). On the overgrown path going next to streams we come to a smaller mountain and we head left on the path by the ski slopes. This path begins to steepen and after a half hour brings us to the border crest between Italy and Austria from which the re is a grand view of the trogkofel, rosskofel and the Lomasti bivouac to which the re are only a few minutes of climbing to Italy. On this crest we head right and the path that takes us in many ascents and descents to a crossroad. We head down road 403 and after a few minutes we reach the climb path. The path is near vertical and secured with a steel wire, some handholds also help. The top is blocked by a large rock, so we have to climb under it. On the rock is also a memorial book and only a few meters climbing separate us from the end of the climbing part. The path from here is not difficult and after the slightly easier path from Austria (Uiberlacher Steig) joins ours, quite level.
Recommended: panorama, similar trips, trips from the same starting point, trips with the same destination
Share:

facebook

Twitter

myspace
Digg
delicious

reddit
Netlog
Pictures: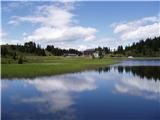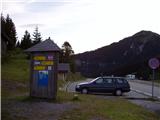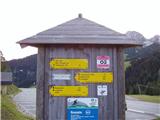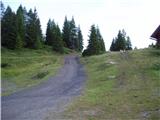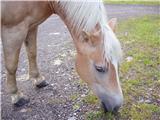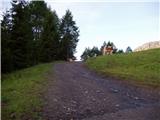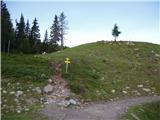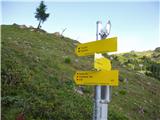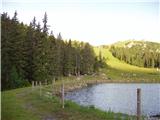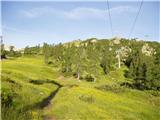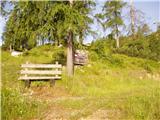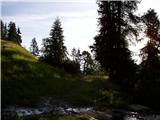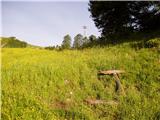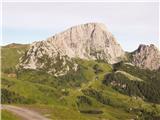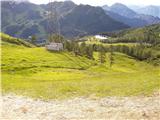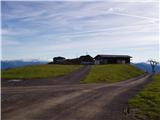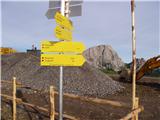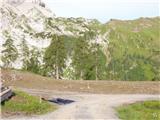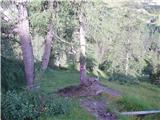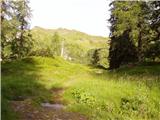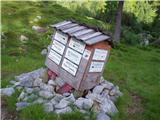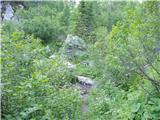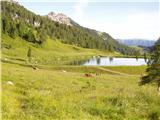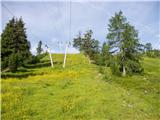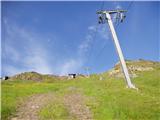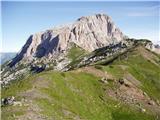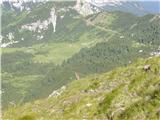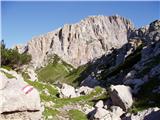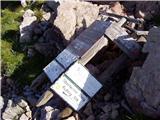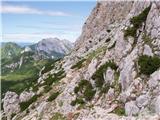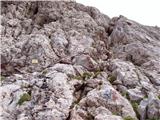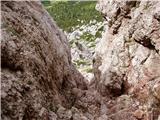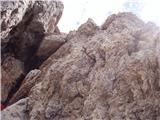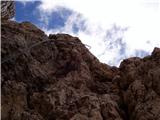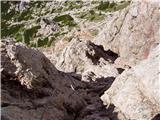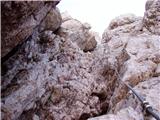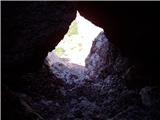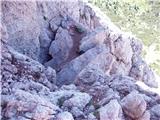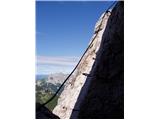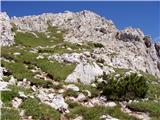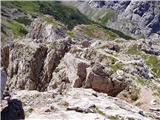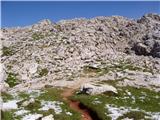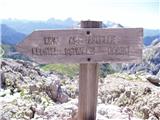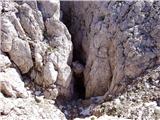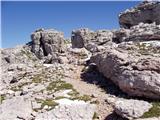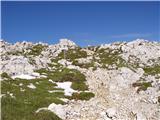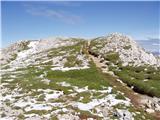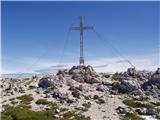 Copyright © 2006-2015
Privacy Policy
, Hribi.net, Mountaineering, Hiking, Trekking, Climbing