| | |
| --- | --- |
| Ljubelj - Koča na Prevalu (Bornova way) | |
Starting point: Ljubelj (1058 m)
Destination: Koča na Prevalu (1311 m)
Path name: Bornova way
Time of walking: 1 h 30 min
Difficulty: partly demanding unmarked way
Difficulty of skiing: more demanding
Altitude difference: 253 m
Altitude difference (by path): 300 m
Map: Karavanke - osrednji del 1:50.000
Hiking equipment (summer): helmet, lamp
Hiking equipment (winter): helmet, ice axe, crampons, lamp

Views: 136571
Trip rating: 8 votes
Number of pictures: 31
Number of comments: 111
Access to starting point:
We drive to border pass Ljubelj. We turn to left couple of metres before the pass and drive till a parking lot.
Path description:
Under the ski trail Zelenica on the parking area the signs for Preval lead us left. We go past hotel behind which after a while we get on the road. When the road turns, the sign directs us on the path. At first it goes up a little and then it gets us to the walls under Begunjščica. From there to there the safety equipment is available for help. We have to be careful beacause of falling rock from the right side. We soon get to remarkable Bornov tunel. Use the flashlight. When we walk through it, watch out to not step into a big puddle, because they are almost invisible in there. When we get out, the path turns right. Safety equipment is there again. We cross another gorge and slowly the path hides in the forest. We now walk through the forest above the road to Ljubelj. Soon the path turns right on southeast slopes of Begunjščica. The path gets steep. Now or then we cross a gorge, but they are not that steep here on this side. We soon get out of the forest on meadow Preval. We only have a few minutes to the cottage.
Trip can be prolonged to next destinations: Planina Planinca (1 h), Tomčeva koča na Poljški planini (1 h 15 min), Potočnikova planina (20 min), Čisovec (30 min), Koča na Dobrči, Dobrča, Šentanski vrh (3 h 5 min), Roblekov dom na Begunjščici (1 h 30 min), Begunjska Vrtača (1 h 35 min), Begunjščica (2 h)
Recommended: panorama, similar trips, trips from the same starting point, trips with the same destination
Share:

facebook

Twitter

myspace
Digg
delicious

reddit
Netlog
Pictures: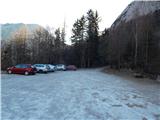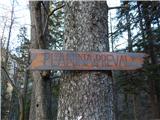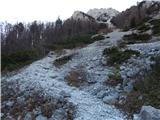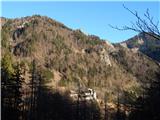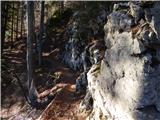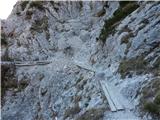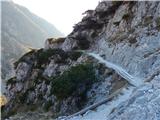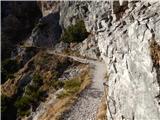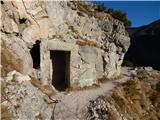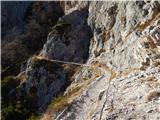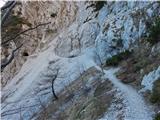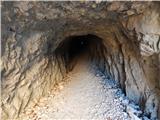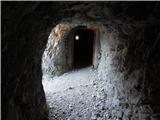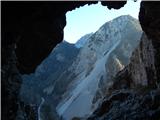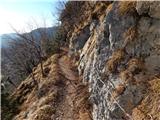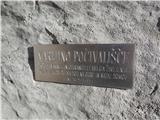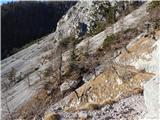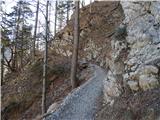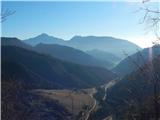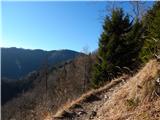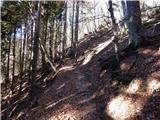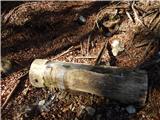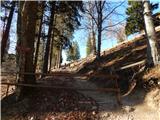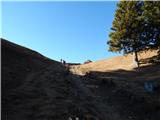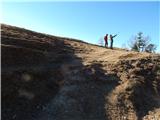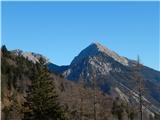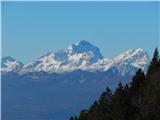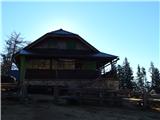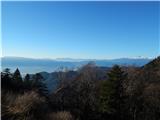 Video:
Copyright © 2006-2015
Privacy Policy
, Hribi.net, Mountaineering, Hiking, Trekking, Climbing