| | |
| --- | --- |
| Koutschitz Alm/Kočiška planina - Poludnig/Poludnik | |
Starting point: Koutschitz Alm/Kočiška planina (1165 m)
Destination: Poludnig/Poludnik (1999 m)
Path name: -
Time of walking: 3 h
Difficulty: easy marked way
Difficulty of skiing: easily
Altitude difference: 834 m
Altitude difference (by path): 834 m
Map: Tabacco 19
Hiking equipment (summer):
Hiking equipment (winter): crampons, ice axe

Views: 7994
Trip rating: 2 votes
Number of pictures: 25
Number of comments: 2
Access to starting point (automatic translation):
Access from Tarvisio / Tarvisio: From Tarvisio / Tarvisio, following the old road zapeljemo in Austria. The door to the village / Thorl left offs road, which crosses the railway underpass. To follow the road to the village of Bistrica / Feistritz where in the center of the village in sharp right-hand bend offs road towards the village of Blace / Vorderberg (in the crossroads continue straight). In the village of Blace / Vorderberg, however, turn left toward the church and the road to follow to the next crossing, where we continue to the right in the direction of the mountain Donice / Dolinza Alm. Asphalted road then leads us past huts on the mountain Kočiški / Koutschitz Alm and us little to bring to the next crossing, where continue as above the road and drive for about 2km to the parking lot at the next crossroads. Further driving is forbidden.
Access from Villach: Following the old road, we pass against Trbižu / Tarvisio and the village megvárja / Maglern turn right under the rail. Next, follow the above description.
Access from Slovenia: After a border crossing Rateče to Tarvisio / Tarvisio, to be followed by the above description.
Path description (automatic translation):
The parking lots are focusing on right up sharply for the macadam road markings Dellacher Alm. The road runs along hudourniku us to the junction. focusing left on the road, which crosses torrent and passing through the woods. In the left-hand bend of the road left and continue on foot right in the path that leads to the mountain cabin in Dellacher Alm.
Here come the asfaltirano road on which we continue to the other side of the mountain to the juncture at which are also signposts. When the intersection is focusing on the left marks Poludniger Alm. In the first left-hand bend of the road and leave focusing on the right foot path. The way forward passes through the forest and begins a moderate climb. In about half an hour walking through the woods to arrive at the mountain hut Poludniger Alm. Here we opened the lovely view of the surrounding peaks.
In the cottage is focusing our right to CN Poludnig. The way forward is via the grassy slopes below Poludnigom and through a narrow band larch forests. Meantime, cut across fuzzy reef on the southern slopes of Mount. Soon we come to intersections where the left across the top of Poludniga. From right to join us the way from Lake Egger Alm See. Here begins the path and climb slightly strmeje us on the west ridge of Mount. Followed by only a few minutes walk on a grassy ridge razglednem to the top.
On the way: Dellacher Alm (1365m), Poludniger Alm (1709m)
Recommended: panorama, similar trips, trips from the same starting point,
Share:

facebook

Twitter

myspace
Digg
delicious

reddit
Netlog
Pictures: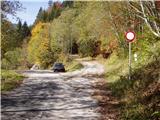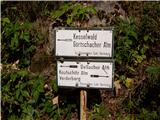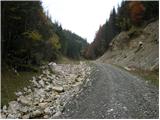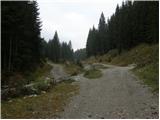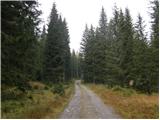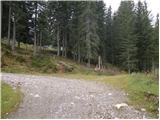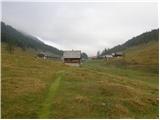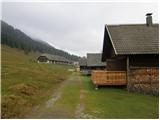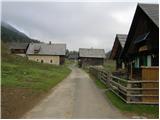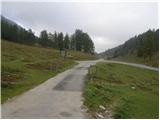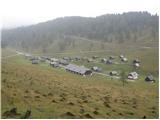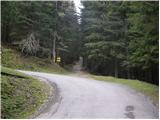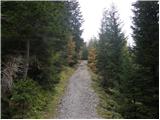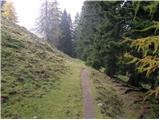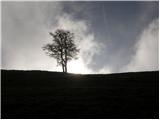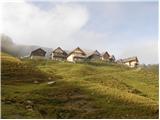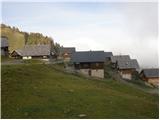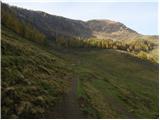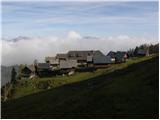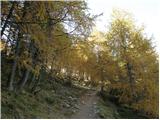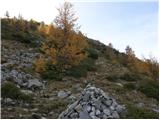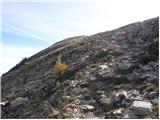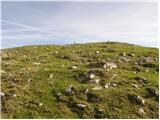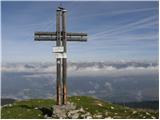 Copyright © 2006-2015
Privacy Policy
, Hribi.net, Mountaineering, Hiking, Trekking, Climbing