| | |
| --- | --- |
| Koča pri Savici - The lake Jezero v Ledvicah | |
Starting point: Koča pri Savici (653 m)
Destination: The lake Jezero v Ledvicah (1831 m)
Path name: -
Time of walking: 4 h
Difficulty: difficult marked way
Difficulty of skiing: very demanding
Altitude difference: 1178 m
Altitude difference (by path): 1180 m
Map: Triglav 1:25.000
Hiking equipment (summer): helmet
Hiking equipment (winter): crampons, ice axe, helmet

Views: 14208
Trip rating: 3 votes
Number of pictures: 55
Number of comments: 1
Access to starting point:
We drive from Bohinjska Bistrica towards waterfall Savica and park there.
Path description:
We go above the bridge from the parking area to the north. At first the path goes through the forest, and begins to get steeper. First safety catches appear soon. Caution – slippery when wet! We walk round wall of Komar?a and after hour and a half we get on top of Komar?a. Here is a beautiful view on Savica parking area. From here we only have to walk 5 minutes to get to the lake ?rno jezero. During the summer, a lot of hikers take a bath in the lake. I don't recommend it because we try to keep the pure waters of Triglav lakes clean. We continue by going at the right side of the lake slightly upwards. The path goes in the forest again and leads us round edge of primeval forest of Lopu?nica. We come out of the forest soon and the way turns to the right steeply upwards. On the top of the slope we join with the path coming from alpine meadow Blato. 15 minutes of walking left to get to the cottage. Right after that we notice the lake Dvojno jezero. Cottage is on the other side of both lakes. The view at the cottage is the most beautiful one here in our mountains as well as in the whole world. There are also drinkable water from Mo?ivec (an artificial lake) and winter bivouac at the cottage. We continue past the right side of Mo?ivec. From now on the path will be getting steeper, and slowly all of the trees start to dissapear. After a small ascension we get to the crossroad where we turn right (left leads to Veliko Špi?je). Then we walk on a gentle slope, and after a while we see the lake Jezero v Ledvicah. We have to descend a little to get to the lake.

On the way: The lake Črno jezero (1294m), Koča pri Triglavskih jezerih (1685m)
Trip can be prolonged to next destinations: The lake Zeleno jezero (30 min), The lake Rjavo jezero (45 min), Zasavska koča na Prehodavcih (1 h), Koča na Doliču (2 h 15 min), Vodnikov Vršac (Vršac nad Zadnjico) (1 h 40 min), Mala Zelnarica (2 h), Malo Špičje, Velika Zelnarica (2 h), Vrh Hribaric (2 h), Veliko Špičje, Vršaki (Vzhodni vrh) (2 h), Kanjavec (2 h), Triglav (4 h 45 min)
Recommended: panorama, similar trips, trips from the same starting point, trips with the same destination
Share:

facebook

Twitter

myspace
Digg
delicious

reddit
Netlog
Pictures: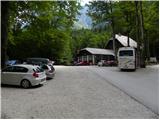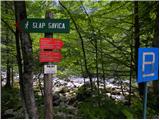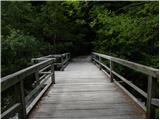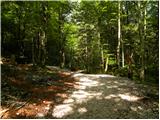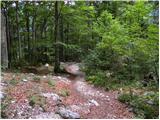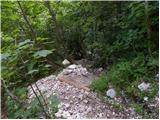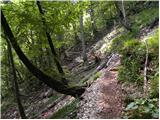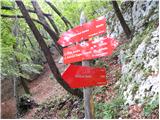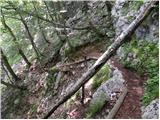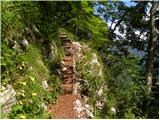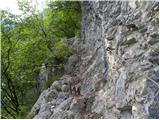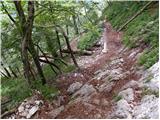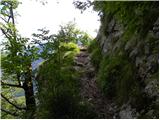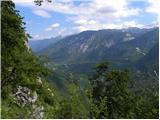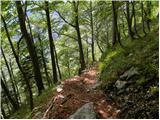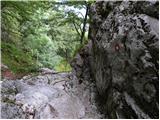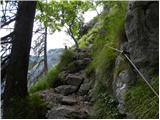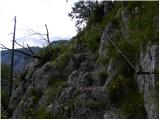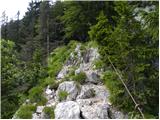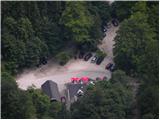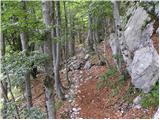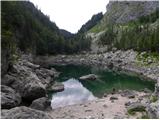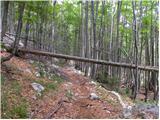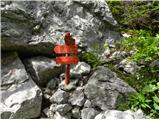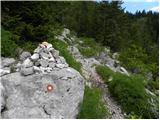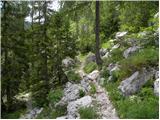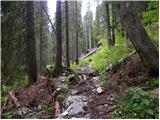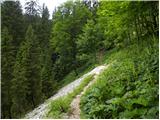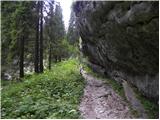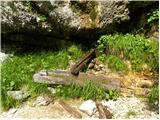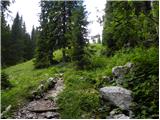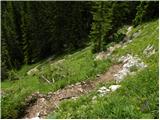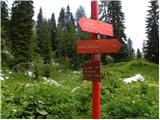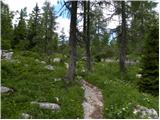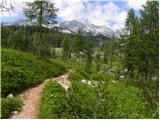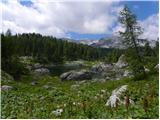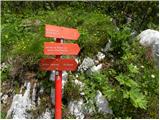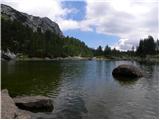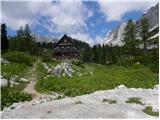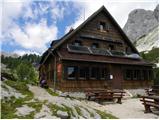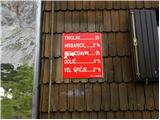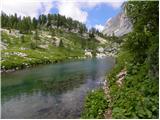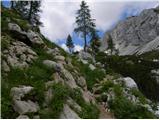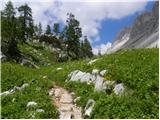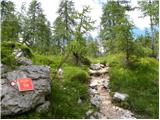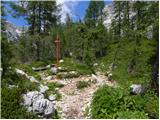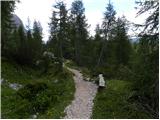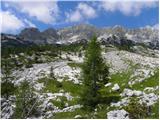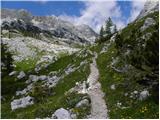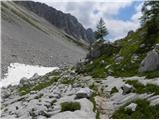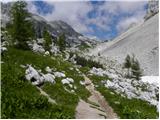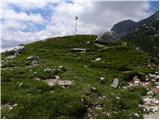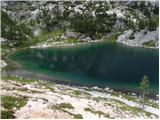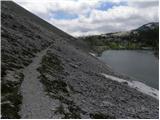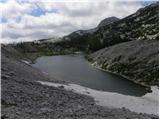 Copyright © 2006-2015
Privacy Policy
, Hribi.net, Mountaineering, Hiking, Trekking, Climbing