| | |
| --- | --- |
| Koča pri Savici - The lake Črno jezero (via Komarča) | |
Starting point: Koča pri Savici (653 m)
Destination: The lake Črno jezero (1294 m)
Path name: via Komarča
Time of walking: 1 h 30 min
Difficulty: difficult marked way
Difficulty of skiing: very demanding
Altitude difference: 641 m
Altitude difference (by path): 641 m
Map: Triglav 1:25.000
Hiking equipment (summer): helmet
Hiking equipment (winter): helmet, ice axe, crampons

Views: 53394
Trip rating: 5 votes
Number of pictures: 22
Number of comments: 36
Access to starting point:
We drive from Bohinjska Bistrica towards waterfall Savica and park there.
Path description:
We go above the bridge from the parking area to the north. At first the path goes through the forest, and begins to get steeper. First safety catches appear soon. Caution – slippery when wet! We walk round wall of Komar?a and after hour and a half we get on top of Komar?a. Here is a beautiful view on Savica parking area. From here we only have to walk 5 minutes to get to the lake ?rno jezero. During the summer, a lot of hikers take a bath in the lake. I don't recommend it because we try to keep the pure waters of Triglav lakes clean.

Trip can be prolonged to next destinations: Dom na Komni, Planina Viševnik (1 h 30 min), Planina Ovčarija (2 h), Koča pri Triglavskih jezerih (1 h 30 min), Pršivec (2 h 15 min), The lake Jezero v Ledvicah (2 h 30 min), Rušnata glava (2 h 15 min), The lake Zeleno jezero (3 h), The lake Rjavo jezero (3 h 15 min), Zasavska koča na Prehodavcih (3 h 30 min), Mala Tičarica (2 h 30 min), Velika Tičarica (2 h 50 min), Koča na Doliču (4 h 45 min), Kopica (3 h 30 min), Vodnikov Vršac (Vršac nad Zadnjico) (4 h 10 min), Čelo (5 h 30 min), Mala Zelnarica (4 h 15 min), Malo Špičje, Velika Zelnarica (4 h 30 min), Vrh Hribaric (4 h 30 min), Veliko Špičje (4 h), Vršaki (Vzhodni vrh) (4 h 30 min), Kanjavec (4 h 30 min), Triglav (7 h 15 min)
Recommended: panorama, similar trips, trips from the same starting point, trips with the same destination
Share:

facebook

Twitter

myspace
Digg
delicious

reddit
Netlog
Pictures: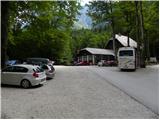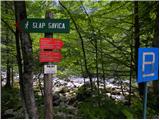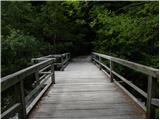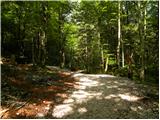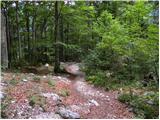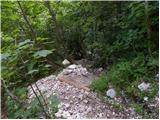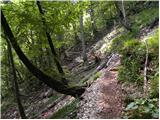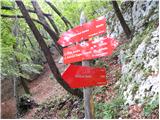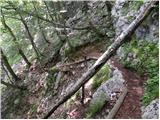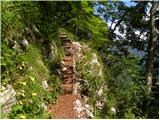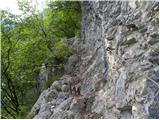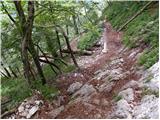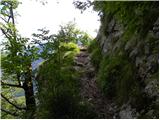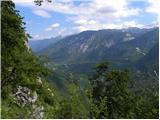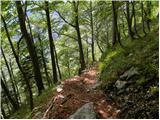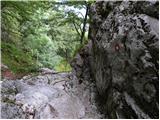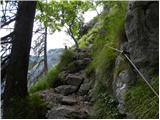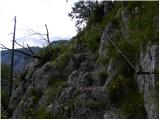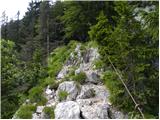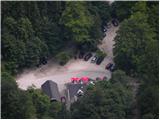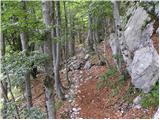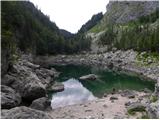 Copyright © 2006-2015
Privacy Policy
, Hribi.net, Mountaineering, Hiking, Trekking, Climbing