| | |
| --- | --- |
| Koča pri Savici - Bogatin (via Bogatinsko sedlo) | |
Starting point: Koča pri Savici (653 m)
Destination: Bogatin (1977 m)
Path name: via Bogatinsko sedlo
Time of walking: 4 h 30 min
Difficulty: partly demanding marked way
Difficulty of skiing: more demanding
Altitude difference: 1324 m
Altitude difference (by path): 1350 m
Map: TNP 1:50.000
Hiking equipment (summer): helmet
Hiking equipment (winter): helmet, ice axe, crampons

Views: 49063
Trip rating: 5 votes
Number of pictures: 55
Number of comments: 24
Access to starting point:
We drive from Bohinjska Bistrica towards waterfall Savica and park there.
Path description:
We take the path going from the parking place upwards along the river Savica in the direction of Komna and Savica waterfall. After about 5 min we turn left, but the path to the waterfall is right. The road continues over a mule-track and ascends in many turns, the last hour over the pasture of Komna. 10 min before the hut, we reach a crossing where we go left (right: Črno jezero – Black lake) and soon reach another crossing, where we take a left again (right: cottage by Triglav lakes). Just a few steps and we reach the hut on Komna. We continue from here to the hut by Bogatin and arrive there after 15 min. We now follow the directions to Bogatin and Krn and a wide road leads us through a valley towards Bogatin saddle. We go left at the crossing and ascend sharply along the north-west crest. A few meters beneath the top, a road branches off to the right and goes around Bogatin. We take a left to the top, which is just a few minutes away. The last few meters are pretty abrupt and dangerous in the snow.
On the way: Dom na Komni (1520m), Koča pod Bogatinom (1513m), Bogatinsko sedlo (1803m)
Trip can be prolonged to next destinations:
Mahavšček (30 min)
Recommended: panorama, similar trips, trips from the same starting point, trips with the same destination
Share:

facebook

Twitter

myspace
Digg
delicious

reddit
Netlog
Pictures: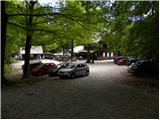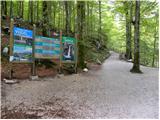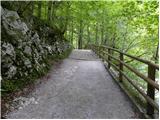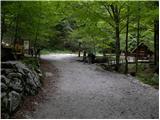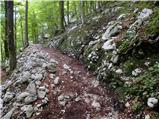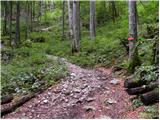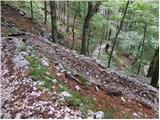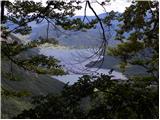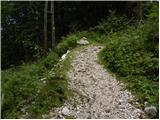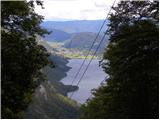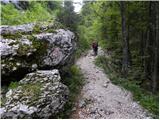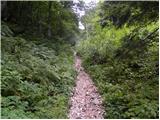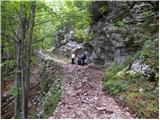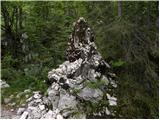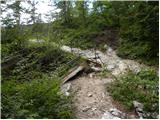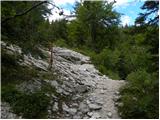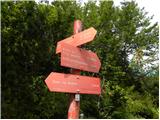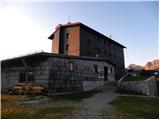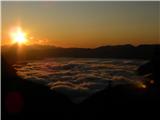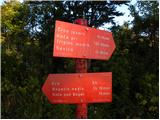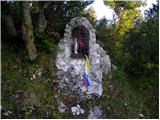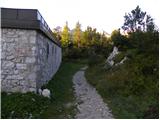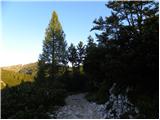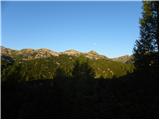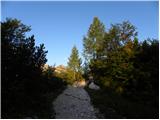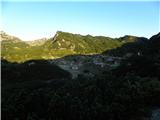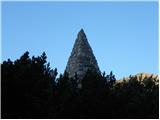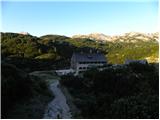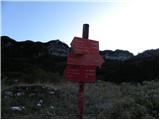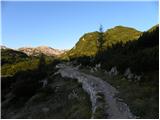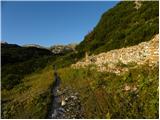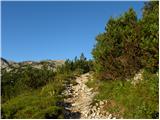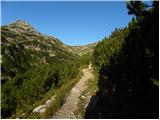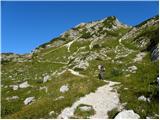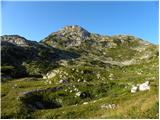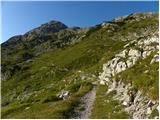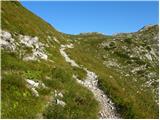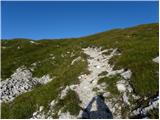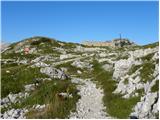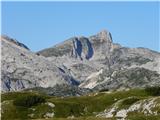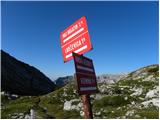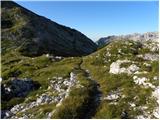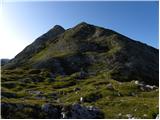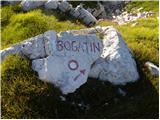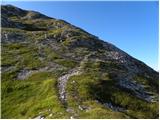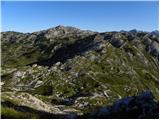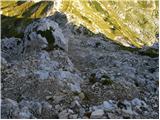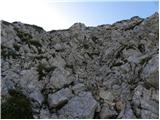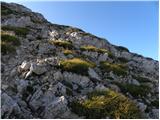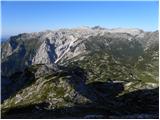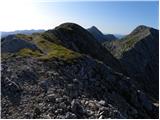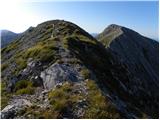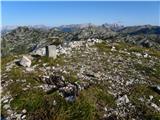 Copyright © 2006-2015
Privacy Policy
, Hribi.net, Mountaineering, Hiking, Trekking, Climbing