| | |
| --- | --- |
| Jochalm - Reißkofel (pot 235) | |
Starting point: Jochalm (1496 m)
Destination: Reißkofel (2371 m)
Path name: pot 235
Time of walking: 3 h 25 min
Difficulty: difficult marked way
Difficulty of skiing: no data
Altitude difference: 875 m
Altitude difference (by path): 900 m
Map:
Hiking equipment (summer): helmet
Hiking equipment (winter):

Author: Pi_is_exactly_3
Views: 107
Trip rating: 1 votes
Number of pictures: 65
Number of comments: 0
Access to starting point:
Drive to the village of Reisach in Austria, either from Villach via Hermagor or from Lienz.

In the village where a road crosses a stream, turn right (if you are driving from Villach) and follow the signs for Reißkofelbad. After Reißkofelbad follow the signs for Jochalm.

You will continue on a dusty road and then soon turn right. At this point the road was damaged (as of for 2018) but still open for traffic.

After this section the road is in good condition. From this point on, always follow the road that is better and wider than the alternative (i.e. four times left and after that right).

Park at the sharp right turn just above the tree line. The parking is about 50 meters below the Jochalm mountain pasture where a road (closed for traffic) branches off in direction to a Gregorihütte (see a photo).
Path description:
At parking place begin your hike along the road closed for traffic (a boom gate) that is leading west. Follow the road, pass by a Gregorihütte and continue walking on the road a few sections uphill, until a footpath branches off to the left.

The path leads straight into the forest. A path is steep, therefore a bench is a welcoming sight. Once above the tree line, the path eventually descends a little until it reaches a point under the steep stone mountain wall. There are two options to continue. A path going left is steeper and shorter, while a right path is a longer and it will take you to the ridge from the east.

Turn right and follow the trail east. The trail soon reaches the steep part equipped with steel ropes. After that part, the trail leisurely leads to a Köfele Törl saddle at 2129 meters.

Turn left or west in direction to Reißkofel (to the right is Kleiner Reißkofel). Cautiously follow a very steep trail up to the ridge and head west along the ridge. Soon the direct trail no. 325-1 will join the ridge from the left side.

Follow the ridge, that also descends in some sections. The path than crosses the northern slopes of Reißkofel and circles around below the summit and arrives to the summit from the west. Just below the summit, a very difficult path from the bivouac will also merge here.

The terrain on the ridge is highly erosive, therefore exercise your steps with caution.

A summit cross, a summit book and a stamp will await you on the summit (for "Vrhovi Prijateljstva / Gipfel der Freundschaft / Cime dell' Amicizia" hikers passport).
On the way: Köfele Törl (2129m), Gregorihütte (1492m)
Recommended: panorama, similar trips, trips from the same starting point, trips with the same destination
Share:

facebook

Twitter

myspace
Digg
delicious

reddit
Netlog
Pictures: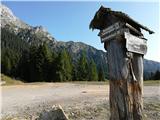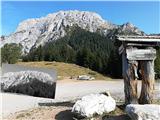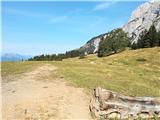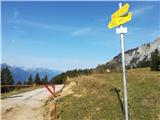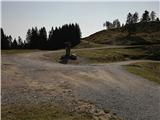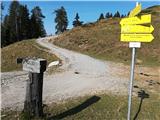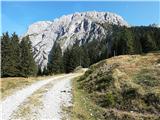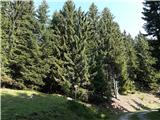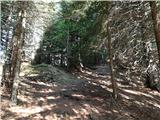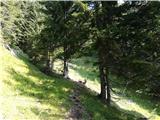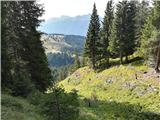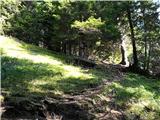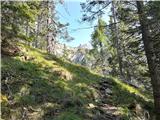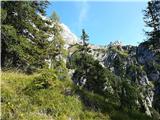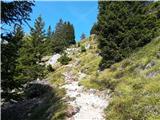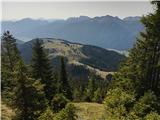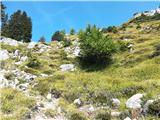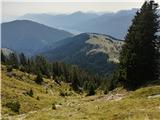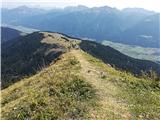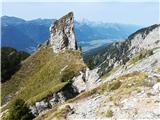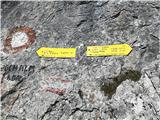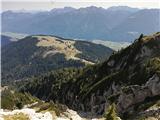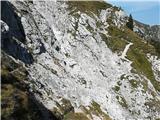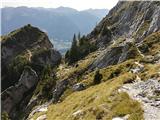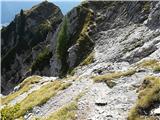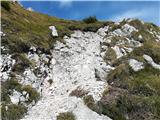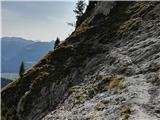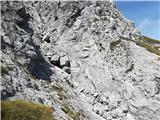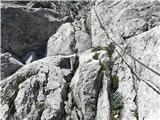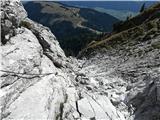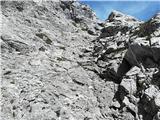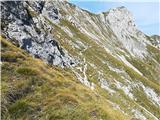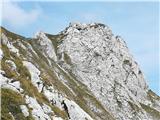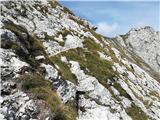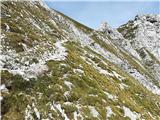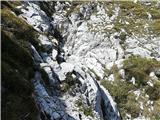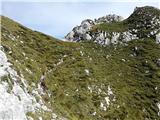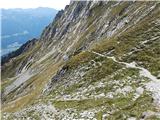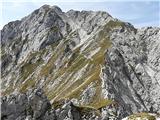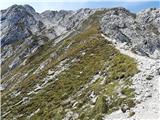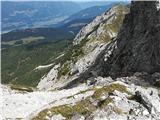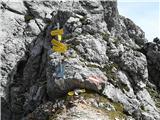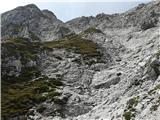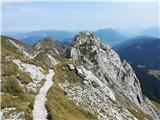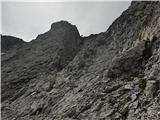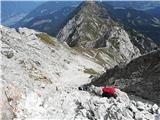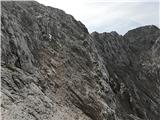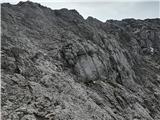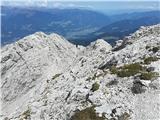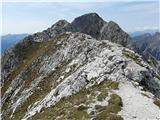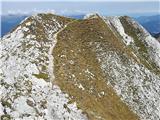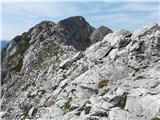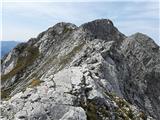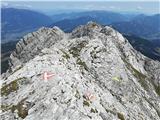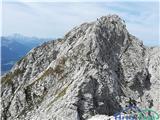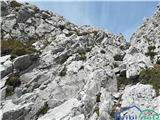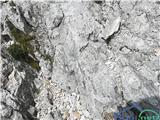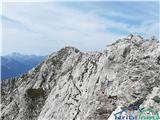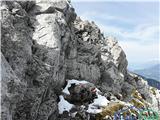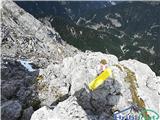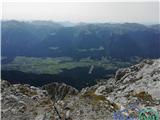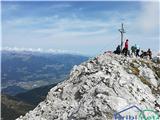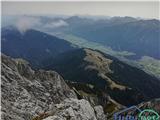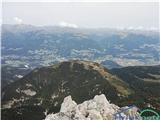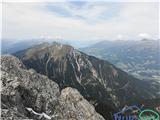 Copyright © 2006-2015
Privacy Policy
, Hribi.net, Mountaineering, Hiking, Trekking, Climbing