| | |
| --- | --- |
| Javorje - Rodica (marked way) | |
Starting point: Javorje (1050 m)
Destination: Rodica (1966 m)
Path name: marked way
Time of walking: 2 h 45 min
Difficulty: easy marked way
Difficulty of skiing: partly demanding
Altitude difference: 916 m
Altitude difference (by path): 916 m
Map: TNP 1:50.000
Hiking equipment (summer):
Hiking equipment (winter): ice axe, crampons

Views: 65115
Trip rating: 3 votes
Number of pictures: 28
Number of comments: 37
Access to starting point:
We drive from Bohinjska Bistricia towards a lake. We can see a board for Triglav national park after village Laški Rovt. A road towards Javor branches to left close by this board. Road is pretty steep and bad in lower part but if we dont want to miss it we must stick to the most beaten one. We drive for some time and we come to another crossroads where we turn left. A sharp turn follows where we park on a parking lot by the road.
Path description:
We find a wide road on the corner of the road that leads us into the forest. The path levels here and turns right. After a few minutes of light walking, it starts to ascend again and brings us into a small unexpressive valley, where the steepness reduces. The path then passes over to steep slopes under the pasture Suha, goes across a stream and then turns to the left. We follow it to the edge of the forest and as we leave the forest we can see the hut on pasture Suha. We continue our way from the hut over a meadow, which has gravel, brought by the stream in the middle. At the end of the grassland the path turns slightly left (dwarf pine) and starts to ascend. It brings us on the upper part of the pasture, where, just a few minutes away, we can find a hunting lodge (we could see it from below). We continue between the dwarf pine and the rear trees upwards and the trees soon disappear. The path leads us to a sinkhole under the saddle Čez Suha. The path goes around it on the left side and leads us to a crossing, where we take a left to a wide grassy crest. At the crossing is a military bunker and the directions are written on it. The following path is not very steep and has minor descends. It soon leads us to Vršna pyramid, where two roads appear. We take the right one, which is marked and it takes us (after a gentle ascent) to a crossing, where a road from Rut joins ours. Just a few minutes over an unexpressive crest follow.
On the way: Planina Suha (1385m), Čez Suho (1773m)
Trip can be prolonged to next destinations: Črna prst, Suha Rodica (Novi vrh) (45 min), Mali Raskovec (1 h), Raskovec (1 h)
Recommended: panorama, similar trips, trips from the same starting point, trips with the same destination
Share:

facebook

Twitter

myspace
Digg
delicious

reddit
Netlog
Pictures: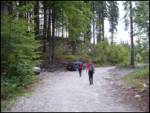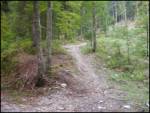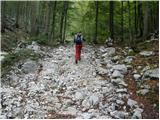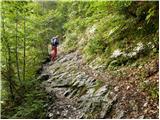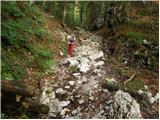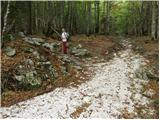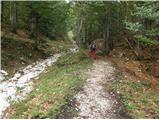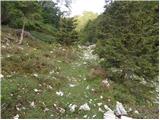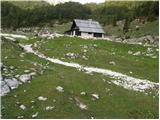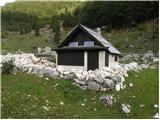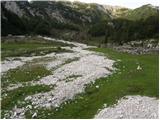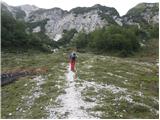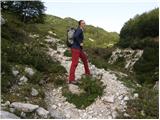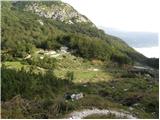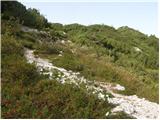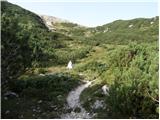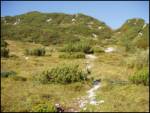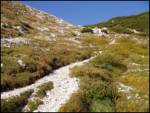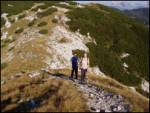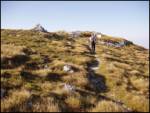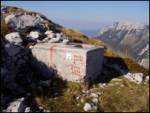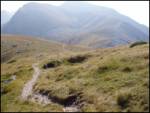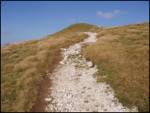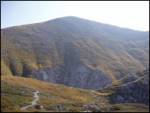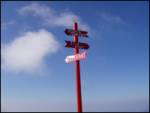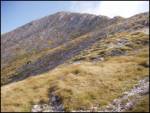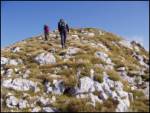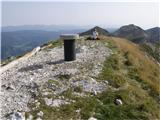 Copyright © 2006-2015
Privacy Policy
, Hribi.net, Mountaineering, Hiking, Trekking, Climbing