Starting point: Jasen (422 m)
Destination: Ahac (799 m)
Path name: -
Time of walking: 1 h
Difficulty: easy unmarked way
Difficulty of skiing: no data
Altitude difference: 377 m
Altitude difference (by path): 377 m
Map: Snežnik 1:50.000
Hiking equipment (summer):
Hiking equipment (winter):

Views: 3004
Trip rating: 1 votes
Number of pictures: 34
Number of comments: 1
Access to starting point (Slovenian language):
Z avtoceste Ljubljana - Koper se usmerimo na izvoz Postojna in cesti naprej sledimo v smeri Reke in Ilirske Bistrice. Na koncu Ilirske Bistrice zavijemo levo proti vasem Jasen, Vrbovo, Vrbica, Jablanica in Trpčane. Že kmalu za Ilirsko Bistrico prispemo v vas Jasen, kjer zavijemo levo proti bližnji cerkvi, kjer se začne naša pot. Ob izhodišču ni primernih parkirnih mest.
Path description (Slovenian language):
Ob cerkvi je križišče večih cest, mi pa se usmerimo rahlo desno na vzpenjajočo cesto, po kateri že po krajšem vzponu prispemo do korita, le nekaj metrov višje pa se asfalt konča. Nadaljujemo po makadamski cesti, ki se vzpne nad vas, mi pa po njej hodimo do križa in še nekoliko naprej do označenega razpotja, kjer tudi opazimo prve, sicer že precej obledele oznake za sv. Ahaca.
Tu zapustimo makadamsko cesto in pot nadaljujemo desno med pašnimi ograjami. Sprva se še vzpenjamo čez zložno in razgledno travnato pobočje, nato pa pot preide v deloma borov gozdič. Naprej se vzpenjamo skozi gozd, na razpotjih pa sledimo oznakam za sv. Ahaca. Višje se nam z leve priključi še markirana pot s Črnih njiv, mi pa nadaljujemo desno ter po približno 5 minutah nadaljnje hoje prispemo na vrh Ahaca.
Recommended: similar trips, trips with the same destination
Share:

facebook

Twitter

myspace
Digg
delicious

reddit
Netlog
Pictures: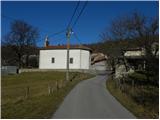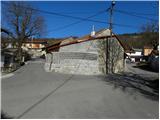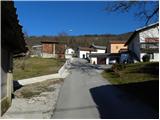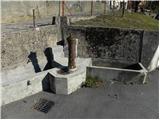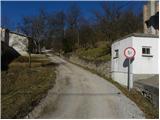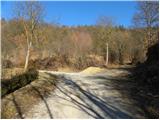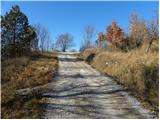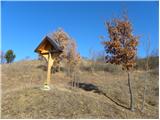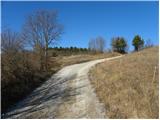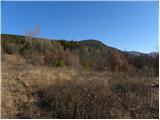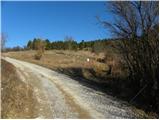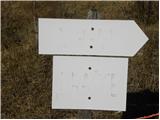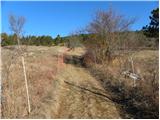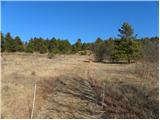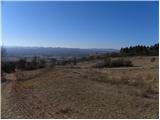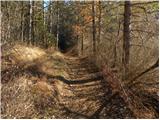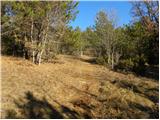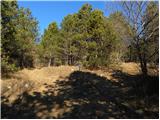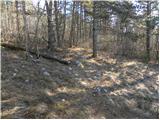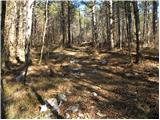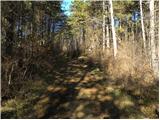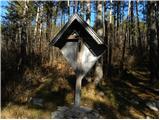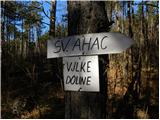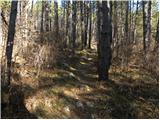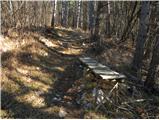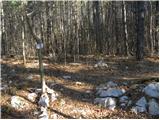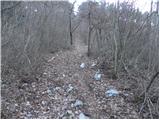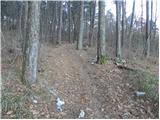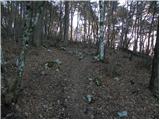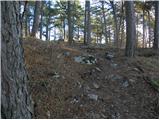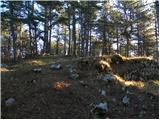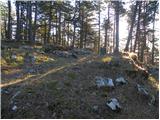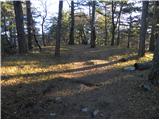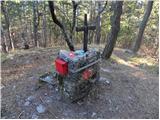 Copyright © 2006-2015
Privacy Policy
, Hribi.net, Mountaineering, Hiking, Trekking, Climbing