Starting point: Goldberg (1050 m)
Destination: Jaukenhöhe (2234 m)
Path name: -
Time of walking: 3 h 45 min
Difficulty: easy marked way
Difficulty of skiing: easily
Altitude difference: 1184 m
Altitude difference (by path): 1184 m
Map:
Hiking equipment (summer):
Hiking equipment (winter): ice axe, crampons

Views: 3117
Trip rating: 1 votes
Number of pictures: 25
Number of comments: 0
Access to starting point (automatic translation):
From Villach pass against Hermagorju and towards Lienz, but only to the village of St.. Daniel. In those villages continue to the right (in Spittal, from Lienz left) in the direction of a small mountain village Goldberg. Follow the road climbing to a small parking lot near the church in Goldbergu.
Path description (automatic translation):
From the church continue on the road towards the mountains Jaukenalm. The road to us than ramps leading into the forest where they then proceed. After a few minutes, however a slight rise seen climbing along the road markings, which is our focus on the road on foot path. This route, which are higher still a few crosses in the forest, follow the road up to the mountain Jaukenalm. All the shortcuts are well marked and the orientation of the mountain no problem. Up to the mountain can also be on the road, a path that nearly 1 hour longer. The mountain continued left in the direction of the top Jaukenstöckl. The way forward takes us through the spacious mountain Monday initially poor visual pathways in the north. When we get to the other side of the mountain is a better way again visible. Here the path turns slightly left, and then us in a modest rise of cross leads to the western slopes, with which we opened a beautiful view of the highest peaks of the Alps Carnian, and a bit later at the Lienzer Dolomite. Next, the path slightly and drop us at a crossroads, where we continue right up. Increasingly viewing the way for us over the partially grassy slopes quickly lead to smaller sedelce between Jaukenstöck-om (left) and Jaukenhöhom right). Here we continue right through invisible a marked route that we over grassy slopes within 10 minutes leads to the top. Orientation path is difficult in the fog.
On the way:
Jaukenalm (1934m)
Recommended: panorama, similar trips, trips from the same starting point,
Share:

facebook

Twitter

myspace
Digg
delicious

reddit
Netlog
Pictures: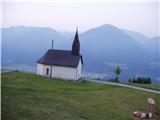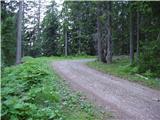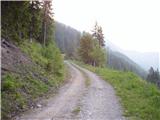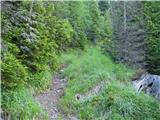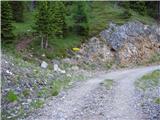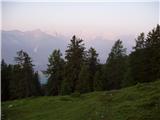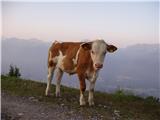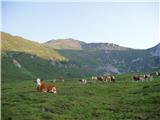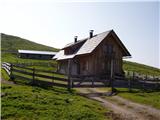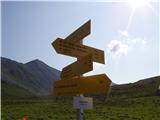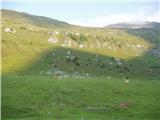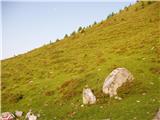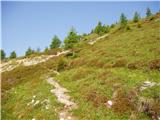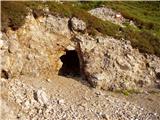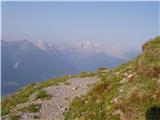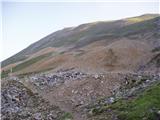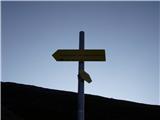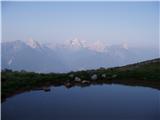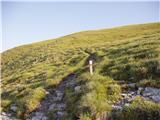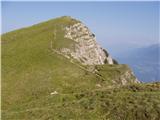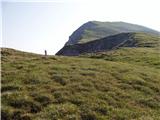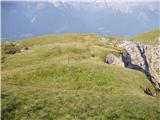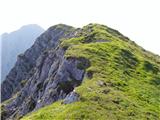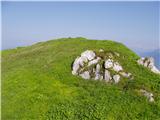 Copyright © 2006-2015
Privacy Policy
, Hribi.net, Mountaineering, Hiking, Trekking, Climbing