| | |
| --- | --- |
| Dösner Alm - Arthur Von Schmid Haus | |
Starting point: Dösner Alm (1448 m)
Destination: Arthur Von Schmid Haus (2275 m)
Path name: -
Time of walking: 3 h
Difficulty: easy marked way
Difficulty of skiing: easily
Altitude difference: 827 m
Altitude difference (by path): 827 m
Map:
Hiking equipment (summer):
Hiking equipment (winter): ice axe, crampons

Views: 3990
Trip rating: 1 votes
Number of pictures: 28
Number of comments: 0
Access to starting point (automatic translation):
From Spittal pass against Lienz, but only to settlements Möllbrücke. In the said village observed a code for Mallnitz and the Alpine road at Großglockner. Follow this road until Obervellach naselja where we tag for the right target Mallnitz. For the village, the road begins strmeje us climb and after a few kilometers lead to the rise of the Alpine town of Mallnitz. Just before the railway station in that place is right offs road in the direction of the mountain Dösner Alm. The steep and narrow road leads us higher in the less marked the crossing, where continue as the bottom of macadam road. Next cut across pasture fence, and only a little to get to the parking lot, where parkiramo.
Path description (automatic translation):
The parking lots continue as a macadam road with us after a few ten-step path leads to a crossroads. Proceed left after wide kolovozu to us after a short climb leads to the mountain Dösner Alm. On the mountain is back on the road, which is to be barely noticeable at the edge of the mountain climbs up. Next, the road slightly more vzpne and us to huts Konradhütte (1600). Only a few steps forward on the left side of the road we see a small pond, which is at high tide lifts all right to the edge of the road. At the end of the lake, the road into a pleasant pedestrian path, which we then in a modest rise of water along the stream up. After the half-hourly ascent of the huts Konradhütte slowly moving from the forest on the slopes are increasingly viewing. Path, which has in turn become the fight steep, but suddenly lodged in us to the beautiful mountain pastures at cottage Dösner Hütte (1976m). Followed by a slight upswing over the mountain to slightly more steep part, where you can listen to the roaring river deročega. After another 15 minutes of steep discounts and leads the way in visokogorsko krnico, where multiple streams sotočje. Next cut across the bridge over a stream and then by the increasingly steep path povzpnejo rate higher. All the time but we monitor the roaring river Dösenbach. When the path offset re-cut across a stream and the path leads to mountain huts, Arthur Von Schmid House, which is situated on the lake Dösner See.
On the way: Konradhütte (1600m), Dösner Hütte (1976m)
Trip can be prolonged to next destinations:
Säuleck (2 h 30 min)
Recommended: similar trips, trips from the same starting point,
Share:

facebook

Twitter

myspace
Digg
delicious

reddit
Netlog
Pictures: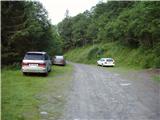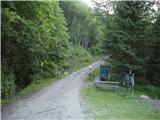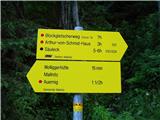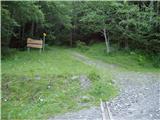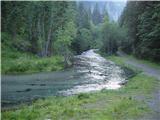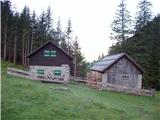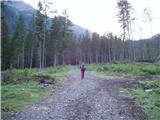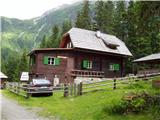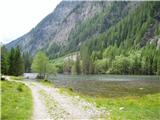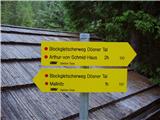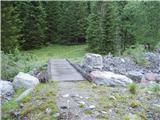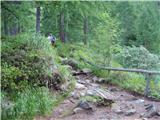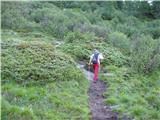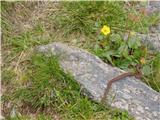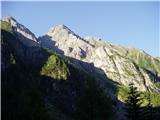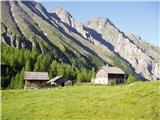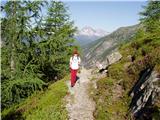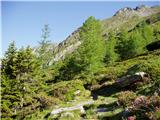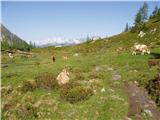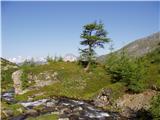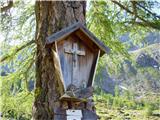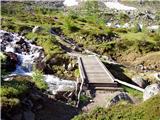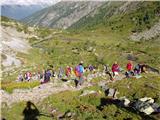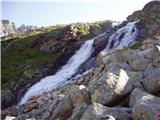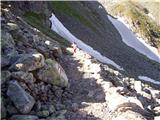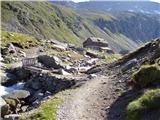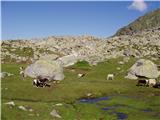 Copyright © 2006-2015
Privacy Policy
, Hribi.net, Mountaineering, Hiking, Trekking, Climbing