| | |
| --- | --- |
| Dom v Lepeni - Planina na Polju | |
Starting point: Dom v Lepeni (700 m)
Destination: Planina na Polju (1530 m)
Path name: -
Time of walking: 2 h 50 min
Difficulty: easy marked way
Difficulty of skiing: partly demanding
Altitude difference: 830 m
Altitude difference (by path): 830 m
Map: Julijske Alpe - zahodni del 1:50.000
Hiking equipment (summer):
Hiking equipment (winter): ice axe, crampons

Views: 8332
Trip rating: 2 votes
Number of pictures: 45
Number of comments: 0
Access to starting point:
A road towards Lepeno branches to left bwtwen Trena and Bovec. We follow this asphalted road all the way to a parking log at dom v Lepeni.
Path description:
We start at the cottage and the way heads into the woods and splits to two paths. The left one is steep and easy, so we head there (or right, also easy but a bit longer). The ways soon connect and after an hour and a half we get to the top of telpher line. The path evens and leads us to the metering of snow. A little descent follows and we come to the crossroad. We head down left and in a few minutes we reach the Dom pri Krnskih jezerih. From here on we follow the path which gets us to the meadow Duplje. We continue to the crossroad where we go straight and in some minutes we come across the lake Krnsko jezero. We get a full view of Krn. We continue over a scree on the right side of the lake, and forward through the valley slightly upwards. We come to the meadow again, this time it's meadow Planina na Polju. There is a small spring which can be useful.
On the way: Dom pri Krnskih jezerih (1385m), The lake Krnsko jezero (1391m)
Trip can be prolonged to next destinations: Veliki Šmohor (1 h 40 min), Vogel (above Lepena) (1 h 10 min), Veliki Lemež (1 h 40 min), Batognica (2 h), Vrh nad Peski (1 h 55 min), Gomiščkovo zavetišče na Krnu (2 h 10 min), Krn (2 h 10 min)
Recommended: panorama, similar trips, trips from the same starting point,
Share:

facebook

Twitter

myspace
Digg
delicious

reddit
Netlog
Pictures: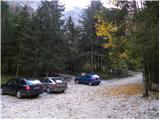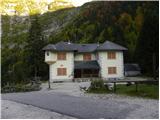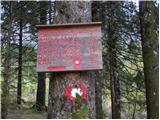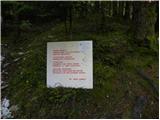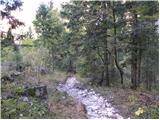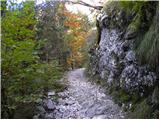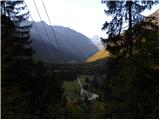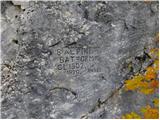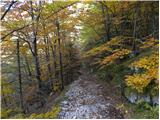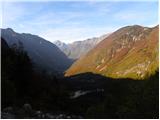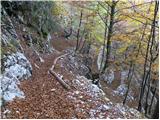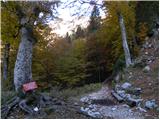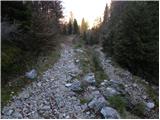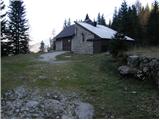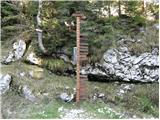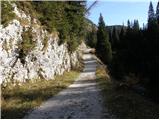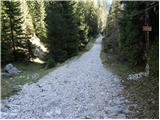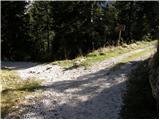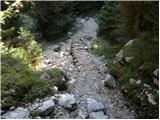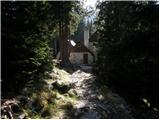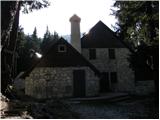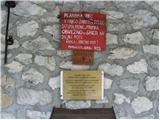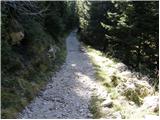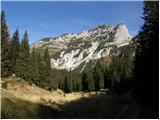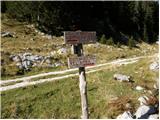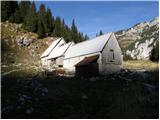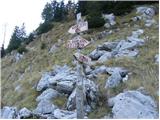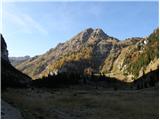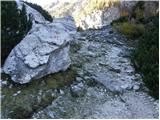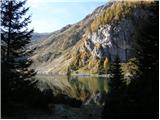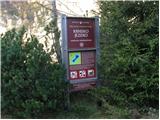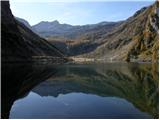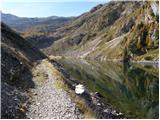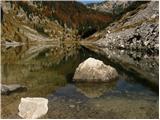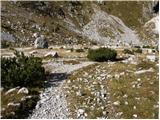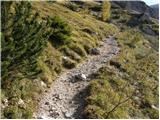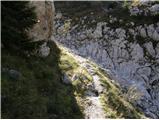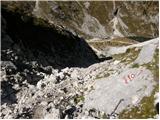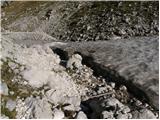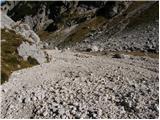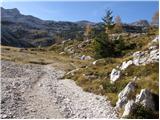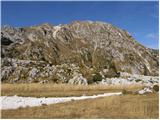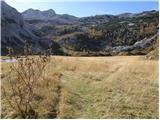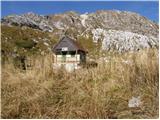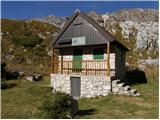 Copyright © 2006-2015
Privacy Policy
, Hribi.net, Mountaineering, Hiking, Trekking, Climbing