Starting point: Dom v Gorah (762 m)
Destination: Kopitnik (910 m)
Path name: -
Time of walking: 1 h 35 min
Difficulty: easy marked way
Difficulty of skiing: more demanding
Altitude difference: 148 m
Altitude difference (by path): 200 m
Map:
Hiking equipment (summer):
Hiking equipment (winter):

Views: 18853
Trip rating: 2 votes
Number of pictures: 22
Number of comments: 3
Access to starting point (automatic translation):
From Swindon to zapeljemo in beer and then follow the road until the next major junction where you turn right in the direction of Feilding. The road, which climbs gently through most of us then to the junction where the left offs road towards the village Turje. Next we pass through Turje and road junctions in the track towards the mountain home in the mountains, where parkiramo in the parking lot near the home.
From Sevnica pass against Celje. Soon the village of Rome Toplice, however, left offs road with Hrastniku. Next follows the above description.
From Feilding pass against Laškem. Soon the village Dole is the right road towards the village shed Turje. Next follows the above description.
Path description (automatic translation):
From home first walk on the road by which we came, and then to leave the street sign and focusing on the right foot path in the direction of Kopitnika. The way forward initially, a few crosses in the street and then zložno climbs to the junction where put in the direction of Kopitnika. After a further few minutes walk us focus markings left on kolovoz to be slight to moderate climbing up a flight of partially poraščenem slope. After a while, however, the path starts and set us on the macadam road. Here we continue on the road forward to the next crossing, where we continue in the right direction Kopitnik, house. This road (you can even after the marked shortcut) for us in five minutes then lead to huts on Kopitniku. From huts continue on the path towards the top. After a few minutes, our path leads to the forest road, where we continue the left. The road then leads us past the playground and the change in kolovoz. The kolovoz is left offs marked walking path that leads us through the woods on predvrh Kopitnika. Followed by a short descent and ascent after a sharp and slightly exposed slope. In the last climb to the top help us all guards, which are not indispensable. Greater caution is required at the very top, because the top and narrow prepaden.
On the way:
Koča na Kopitniku (865m)
Recommended: panorama, similar trips, trips from the same starting point, trips with the same destination
Share:

facebook

Twitter

myspace
Digg
delicious

reddit
Netlog
Pictures: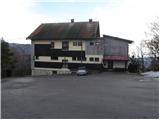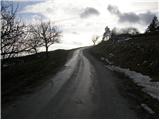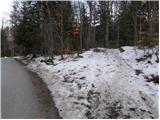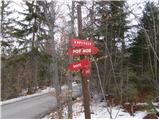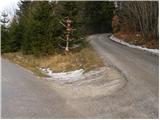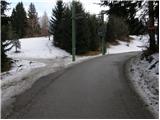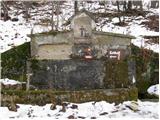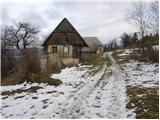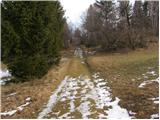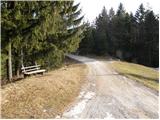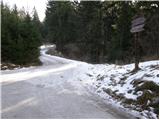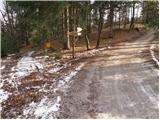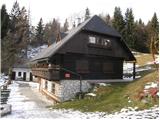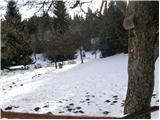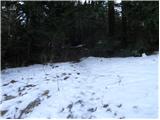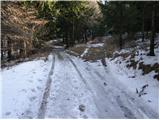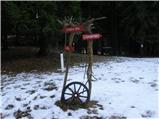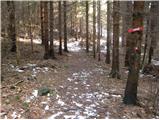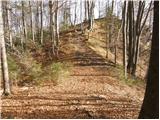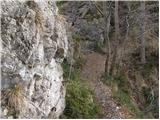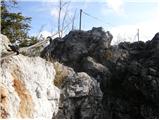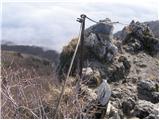 Copyright © 2006-2015
Privacy Policy
, Hribi.net, Mountaineering, Hiking, Trekking, Climbing