Starting point: Blagovica (412 m)
Destination: Golčaj (690 m)
Path name: -
Time of walking: 0 h 40 min
Difficulty: easy marked way
Difficulty of skiing: no data
Altitude difference: 278 m
Altitude difference (by path): 278 m
Map: Posavsko hribovje - zahodni del 1:50.000
Hiking equipment (summer):
Hiking equipment (winter):

Views: 8413
Trip rating: 1 votes
Number of pictures: 26
Number of comments: 4
Access to starting point (Slovenian language):
Z avtoceste Ljubljana - Maribor, se usmerimo na izvoz Blagovica, nato pa z vožnjo nadaljujemo proti omenjenemu kraju. Le nekaj 10 m za tablo Blagovica, opazimo oznake za Golčaj, ki nas usmerijo desno, na cesto, ki gre v podvoz pod avtocesto. Parkiramo na parkirišču tik ob glavni cesti, nasproti gasilskega doma.
Path description (Slovenian language):
S parkirišča nadaljujemo po vzpenjajoči cesti, ki gre skozi podvoz, nato pa nas oznake za Golčaj usmerijo levo na strmo pešpot, ki se naprej vzpenja južno od avtoceste, katere promet slišimo še nekaj časa. Nekoliko višje prečimo cesto in vzpon nadaljujemo po širšem kolovozu, ki nas vodi mimo vodnega zajetja. Kolovoz nato postane vse bolj strm in nas višje pripelje na razpotje, kjer nadaljujemo ostro levo po levem kolovozu, kateremu pa sledimo le kratek čas, saj nas nato oznake za Golčaj usmerijo desno na lepo markirano pešpot. Višje se za kratek čas priključimo ožjemu kolovozu, nato pa pot ponovno nadaljujemo po razmeroma strmi planinski poti. Pot se višje položi in nas pripelje na označeno razpotje v neposredni bližini Golčaja. Tu nadaljujemo levo (desno Limbarska gora) po zmerno strmi gozdni poti, po kateri v 3 minutah nadaljnje hoje prispemo na vrh.
Z vrha nadaljujemo rahlo desno in po kratkem spustu prispemo do bližnje cerkvice sv. Neže.
Trip can be prolonged to next destinations:
Limbarska gora (50 min)
Recommended: similar trips, trips from the same starting point, trips with the same destination
Share:

facebook

Twitter

myspace
Digg
delicious

reddit
Netlog
Pictures: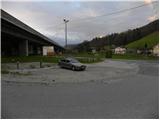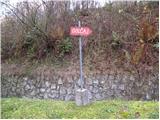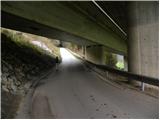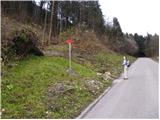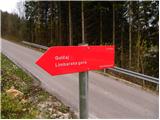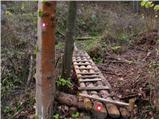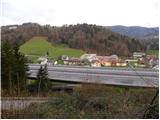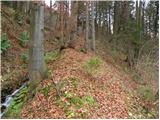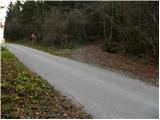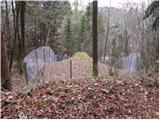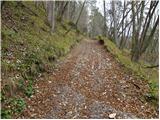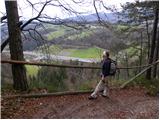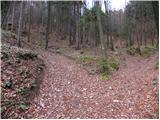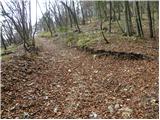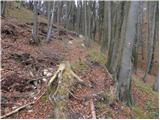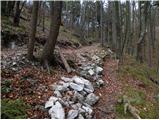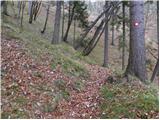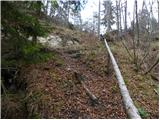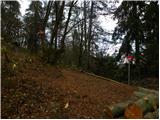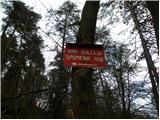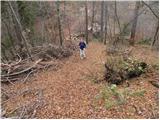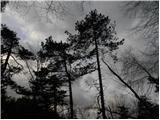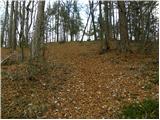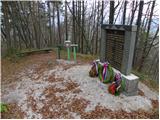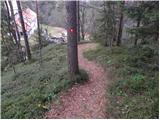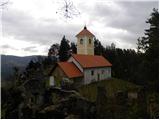 Copyright © 2006-2015
Privacy Policy
, Hribi.net, Mountaineering, Hiking, Trekking, Climbing