| | |
| --- | --- |
| Bele Vode (Rebršak) - Smrekovec | |
Starting point: Bele Vode (Rebršak) (750 m)
Destination: Smrekovec (1577 m)
Path name: -
Time of walking: 2 h 5 min
Difficulty: easy marked way
Difficulty of skiing: easily
Altitude difference: 827 m
Altitude difference (by path): 827 m
Map: Kamniške in Savinjske Alpe 1:50.000
Hiking equipment (summer):
Hiking equipment (winter):

Views: 59354
Trip rating: 3 votes
Number of pictures: 25
Number of comments: 22
Access to starting point (automatic translation):
The motorway Ljubljana - Celje is focusing on exports Mozirje and the road to follow in the direction of Mozirje and Logarska Valley. Ljubija immediately for the village (this is only shortly before the Mozirje) is the right road to shed water Belim. The road then again leads us through the village and Ljubija us 500m to the village leads to the crossing, where we continue straight on the road, which runs along the stream (Sostanj right, Field Beautiful and White Waters). This road, which soon becomes gravel, in all crossings follow straight along the stream. However, when you get to the junction where the left across the bridge to the road shed Brložniku, in the parking lot when parkiramo road (parking is 50m on).
Path description (automatic translation):
The parking lots cut across the bridge and climb the road in the direction of Brložnika and Smrekovac. After a few minutes walking on the road, but only leaving because we focus markings left on foot path, which crosses through small bridges Stream. The path is then vzpne through the woods and slightly higher crosses pasture fence which way left to the grassy slopes. After about a half-hour walk from the parking lot to get it on the road in the Lower Brložniku. Immediately after the information board, located on the right road but we continue to kolovoz, which quickly brings us up to this farm. Well-marked path to the farm and turns right past us hunting observatory, chapel and troughs of water will soon lead in the pine forest. The path through the pine forest is zložno climbing up a flight of kolovozu, which over time leads us to the forest road where the path crossroads. Continue straight in the direction of Smrekovac (right St Andrew's House on Sleme) on the road, which is slightly more climbs. After a few minutes walk further to get a big lawn, through which our path in a few minutes, leads to the house on Smrekovac.
From home continue on the path towards Smrekovac. The path is initially moderate vzpne Kelly over the hillside, and then goes into the forest, where for a short period sharply vzpne. Steep discounts fast path and lead us to the crossroads, where we continue slightly right in the direction of Smrekovac (left Komen). Way ahead of us is going through an increasingly rare woods as sharply upwards. After several minutes, finally get from the forest and the path is placed. Followed by only a few minutes walk extreme, if razglednem top slemenu Smrekovac to stone pyramid, which we see at the top.
On the way:
Dom na Smrekovcu (1375m)
Trip can be prolonged to next destinations: Krnes, Komen
Recommended: panorama, similar trips, trips from the same starting point, trips with the same destination
Share:

facebook

Twitter

myspace
Digg
delicious

reddit
Netlog
Pictures: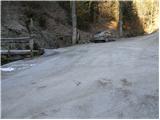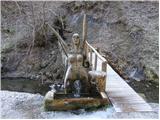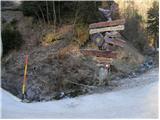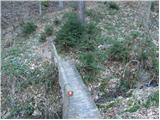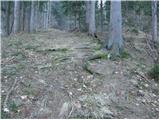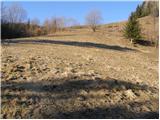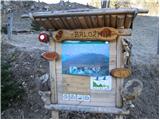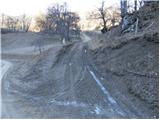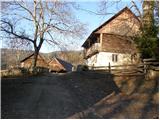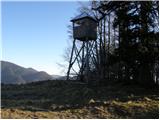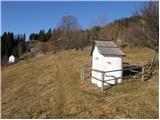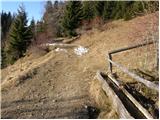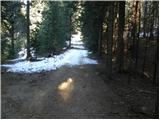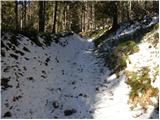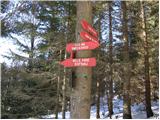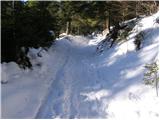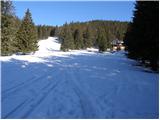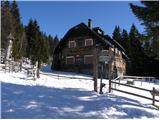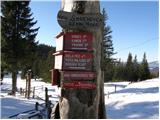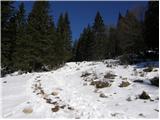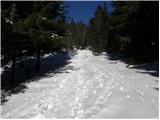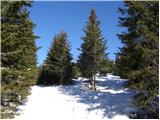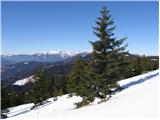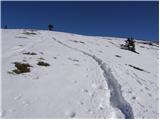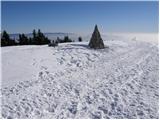 Copyright © 2006-2015
Privacy Policy
, Hribi.net, Mountaineering, Hiking, Trekking, Climbing