| | |
| --- | --- |
| Aljažev dom v Vratih - Rjavina (via Prag) | |
Starting point: Aljažev dom v Vratih (1015 m)
Destination: Rjavina (2532 m)
Path name: via Prag
Time of walking: 6 h 30 min
Difficulty: difficult marked way
Difficulty of skiing: very demanding
Altitude difference: 1517 m
Altitude difference (by path): 1700 m
Map: Triglav 1:25.000
Hiking equipment (summer): helmet, self belay set
Hiking equipment (winter): helmet, self belay set, ice axe, crampons

Views: 11470
Trip rating: 2 votes
Number of pictures: 42
Number of comments: 0
Access to starting point:
At first we drive to Mojstrana and follow the road towards Vrata valley where we park on a big parking lot couple of minutes before Aljažev dom.
Path description:
At first we take a walk on the footpath through the bottom of the valley and we soon reach Klin that almost everybody knows. After about 30 min we turn left on the crossroads (the path that leads straight goes to Luknja). The path starts to rise quickly now. Wedges offer some help and the valley is rapidly beneath us. The ground soon levels and we walk on a path that is sometimes covered with dwarf pine. We reach another difficult part – almost 15 m vertically on clamp. Afterwards, we join Tominškova path, from where we only have a one minute walk to a spring. The path starts to level from here on and is no longer climbing. Then we reach a crossroads, where we take a left (right: Kredarica) and have just a 30 min walk to Staničev dom. Careful, you can get lost quickly in the fog! The hut has a nice winter room, but when used it is supposed to be cleaned again. There is also a beautiful view of Triglav.
From the cottage we continue towards Rjavina and Krma. The path is slightly rising up and after 15 minutes we get on the crossroads where we go left towards Rjavina leading to slight dropping towards Dovška vrata. We rise to East slopes of Rjavina from here and continue to West on the ridge. Safety devices are placed somewhere to help us. We soon come to West top of Rjavina. The path drops couple of metres where climbing path joins. We drop 30 metres on high vertical fireside. Pitons are placed there to help us. We pass two natural windows seeing Škrlatica through one. We are only couple minutes away from the top now. There is a lot of space on the top and the view on the Kot valley is magnificant. Triglav is also very close.
On the way: Dom Valentina Staniča (2332m), Dovška vratca (2254m)
Recommended: panorama, similar trips, trips from the same starting point, trips with the same destination
Share:

facebook

Twitter

myspace
Digg
delicious

reddit
Netlog
Pictures: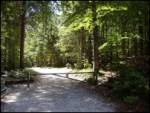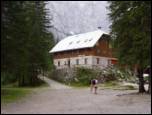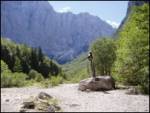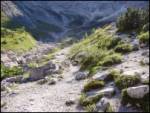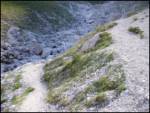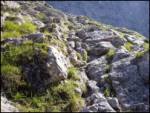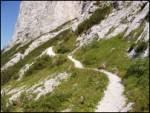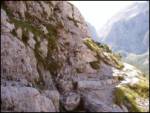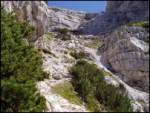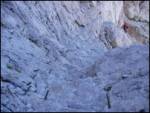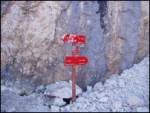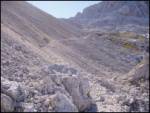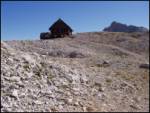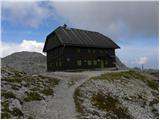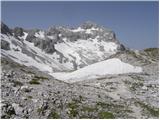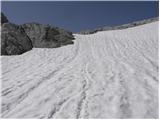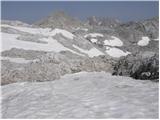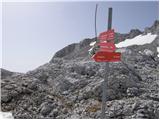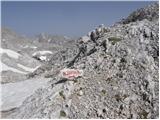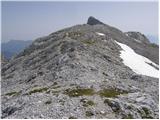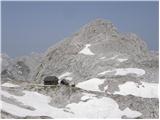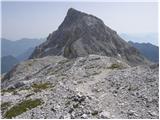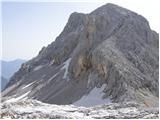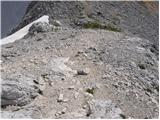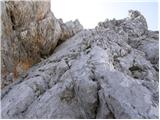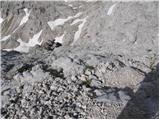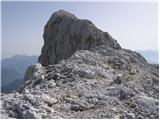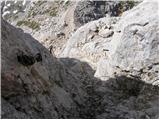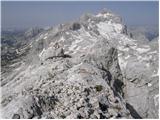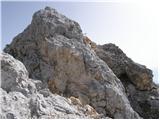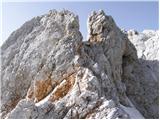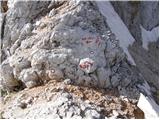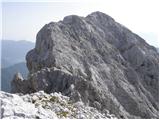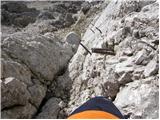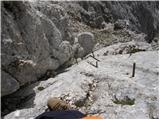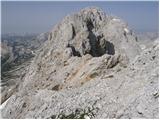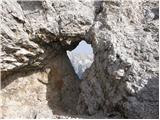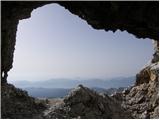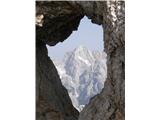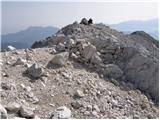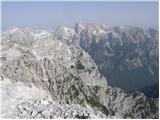 Copyright © 2006-2015
Privacy Policy
, Hribi.net, Mountaineering, Hiking, Trekking, Climbing