| | |
| --- | --- |
| Aljažev dom v Vratih - Pogačnikov dom na Kriških podih (via Sovatna) | |
Starting point: Aljažev dom v Vratih (1015 m)
Destination: Pogačnikov dom na Kriških podih (2050 m)
Path name: via Sovatna
Time of walking: 4 h 30 min
Difficulty: partly demanding marked way
Difficulty of skiing: demanding
Altitude difference: 1035 m
Altitude difference (by path): 1200 m
Map: Triglav 1:25.000
Hiking equipment (summer):
Hiking equipment (winter): ice axe, crampons

Views: 69362
Trip rating: 6 votes
Number of pictures: 49
Number of comments: 43
Access to starting point:
At first we drive to Mojstrana and follow the road towards Vrata valley where we park on a big parking lot couple of minutes before Aljažev dom.
Path description:
We are walking on a tourist road on the bottom of the valley and after 20 min our road secedes from the main to the right towards Pogačnikov dom. We are than walking through a beech forest and at a height of 1350 m we reach a spring. Soon afterwards we leave the forest and come to the crossroads where we take a right (left: Luknja) and over a meadow that is becoming increasingly steeper. If we pay attention to our surroundings, we can spot the marks that tell us the height every 100 m. The path is pretty abrupt and somewhere a bit exposed. Soon we find ourselves on rubble and when we overcome that, the ground starts to level. We are now on the meadows beneath Bovški Gamsovec, where there is always lots of steinbocks and we have to be careful not to scare them. The path starts to ascend slowly again and we reach Dovška vrata. Here we take a left towards Pogačnikov dom. Path starts to descent and brings us to crossroads. We continue forward (left path goes to Pihavec). On the left side we will notice The lake Spodnje kriško jezero below us. From here we have only short ascent to the cottage.

On the way: Dovška vrata (2180m)
Trip can be prolonged to next destinations: The lake Zgornje Kriško jezero, Kriški rob, Šplevta (Razor), Križ, Pihavec, Planja, Stenar, Razor, Škrlatica
Recommended: panorama, similar trips, trips from the same starting point, trips with the same destination
Share:

facebook

Twitter

myspace
Digg
delicious

reddit
Netlog
Pictures: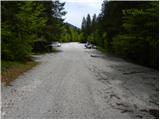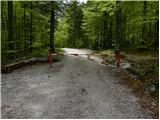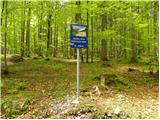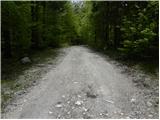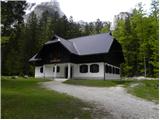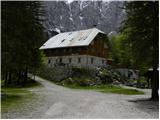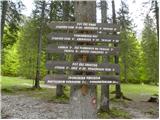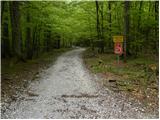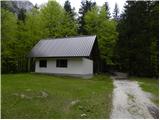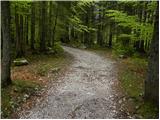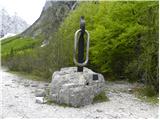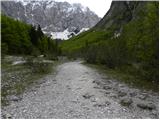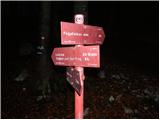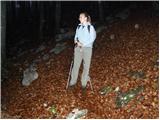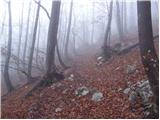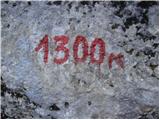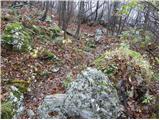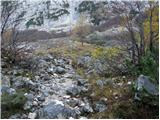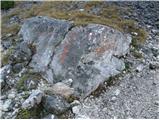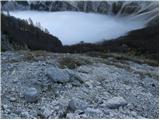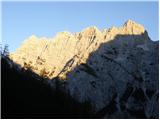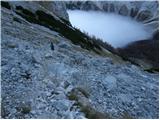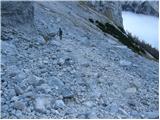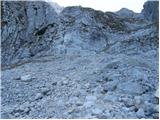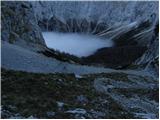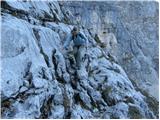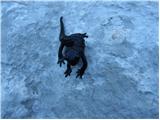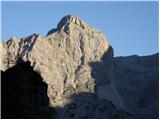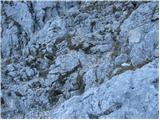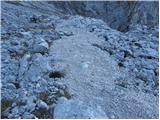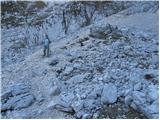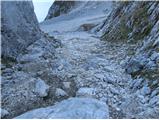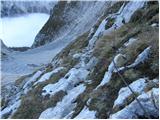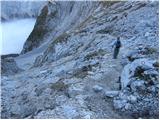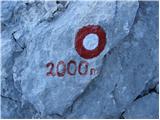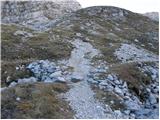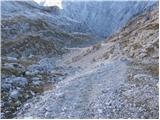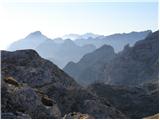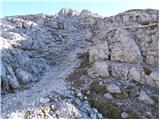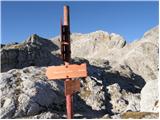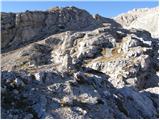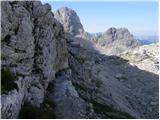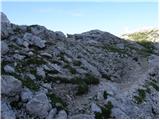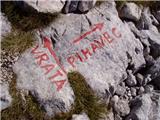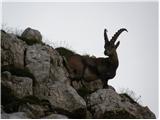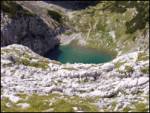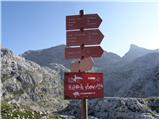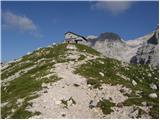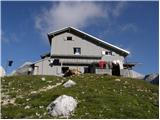 Video:
Copyright © 2006-2015
Privacy Policy
, Hribi.net, Mountaineering, Hiking, Trekking, Climbing