Starting point: Rudno polje (1347 m)
Destination: Viševnik (2050 m)
Path name: via Kačji rob
Time of walking: 2 h 20 min
Difficulty: partly demanding marked way
Difficulty of skiing: more demanding
Altitude difference: 703 m
Altitude difference (by path): 750 m
Map: Triglav 1:25.000
Hiking equipment (summer):
Hiking equipment (winter): ice axe, crampons

Views: 58962
Trip rating: 6 votes
Number of pictures: 43
Number of comments: 21
Access to starting point:
We drive from Bled or Jesenice to village Gorje and then we continue driving to Pokljuka. When road brings us to shooting range on Rudno polje we park on a parking lot near the shooting range.
Path description:
We start at the parking lot and go on the road in direction towards Triglav to a cable railway. At the end of the cable railway path turns left. We walk od the egde also at the second cable railway. Above the cable railway we come to a valley which we follow upwards. It turns left ath the last part and we come to a straight called Zlate vode.. Here is a crossroads where we turn right. Path crosses slopes under Viševnik in a slight rise. When we come to Kačji rob path turns left. Soon, the path brings us in a valley under Viševnik and Mali Draški vrh. It turns right here and brings us to another crossroads. We go left towards Srenjski preval which is seen and reachable without any problems. A view opens on the path towards Triglav from Pokljuka. Namely we see a Studor pass. Now we continue walking sharp left on steep path (little exposed) and reach the top in about 15min.
On the way: Srenjski preval (1959m)
Trip can be prolonged to next destinations:
Mali Draški vrh
Recommended: panorama, similar trips, trips from the same starting point, trips with the same destination
Share:

facebook

Twitter

myspace
Digg
delicious

reddit
Netlog
Pictures: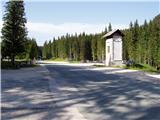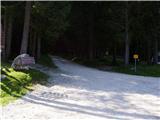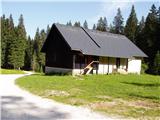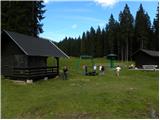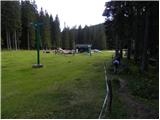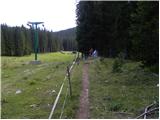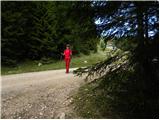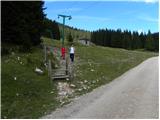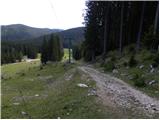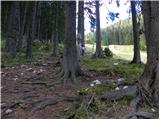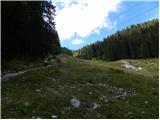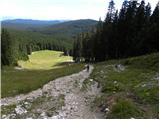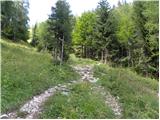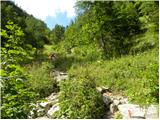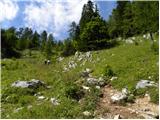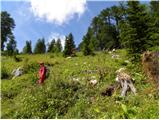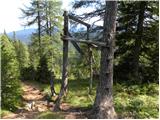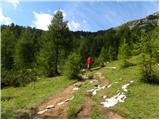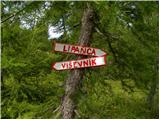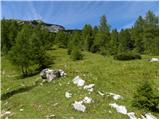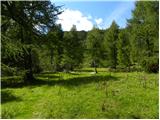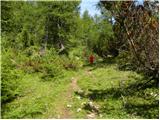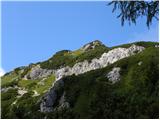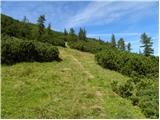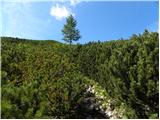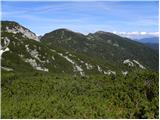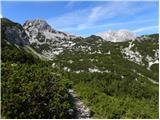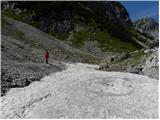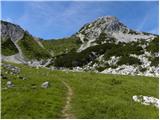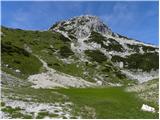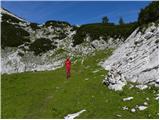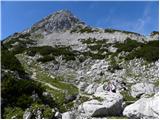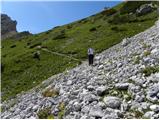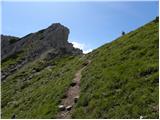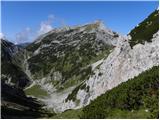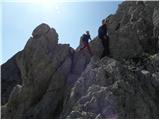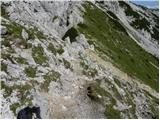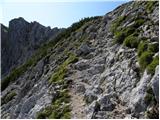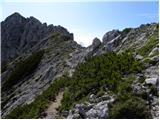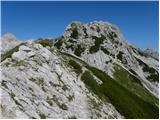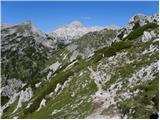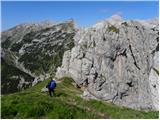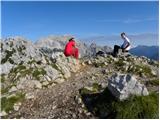 Video: