| | |
| --- | --- |
| V Koncu - Grintovec (via Gamsov skret) | |
Starting point: V Koncu (900 m)
Destination: Grintovec (2558 m)
Path name: via Gamsov skret
Time of walking: 5 h 15 min
Difficulty: very difficult unmarked way
Difficulty of skiing: very demandingly
Altitude difference: 1658 m
Altitude difference (by path): 1750 m
Map: Kamniške in Savinjske Alpe 1:50.000
Hiking equipment (summer): helmet, self belay set
Hiking equipment (winter): helmet, self belay set, ice axe, crampons

Views: 11554
Trip rating: 3 votes
Number of pictures: 78
Number of comments: 5
Access to starting point (automatic translation):
From Kamnika pass into the valley Kamniska Bistrica. Here we pass over the house and continue as the forest road to Kokrskemu saddle. In both crossings, we turn left and pass over shingles to the parking lot in the oven ski lift on a freight Kokrsko saddle.
Path description:
We follow a road from the parking lot that leads us to another one in a short time. We continue on a cart track, but it soon ends, because of the damage caused by snow slip. We make our way across the fallen trees (a small path has been formed), and come to a crossing, where we turn left (right: Žmavčarje). The path starts to ascend steeply here. It goes through the woods on the left side of the valley. It then turns slightly to the right and traverses the slopes under Kogel. The forest now disappears and the forest path starts to ascend over steep grassy slopes towards the walls of Kogel. As we reach them our path turns right and we leave the trodden path and make a right, taking a poorly visible path, leading to the difficult part of the trip. Steel cable might help us overcome the steep jump. The path is abrupt for some time, but the steepness then reduces. The path leads us to a bench in the middle of a meadow. We soon reach a marked path, leading to Kokrsko and Kamniško sedlo. We turn left and follow the road to a crossing. There is a bivouac on the left.
We continue on a valley under walls of Grintovec. We come to a crossroads where we orient straight (Kamniško sedlo and Okrešelj right). After a couple of minutes we again come to a crossroads and here we turn left (orientation is almost impossible in this part when foggy). Shorter rise on Mlinarsko sedlo follows. Here the view on a gulfy side of Jezersko opens. We turn left and at he first walk on unexposed ridge. Soon we com across on gulfs where the security devices help us. Just a little under the top the path moves to North side of the ridge. With a help of a lot of security devices, path brings us to a viewable top.
On the way: Bivak pod Grintovcem (2100m), Mlinarsko sedlo (2334m)
Recommended: panorama, similar trips, trips from the same starting point, trips with the same destination
Share:

facebook

Twitter

myspace
Digg
delicious

reddit
Netlog
Pictures: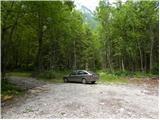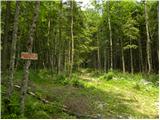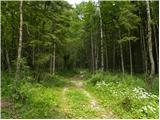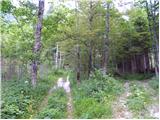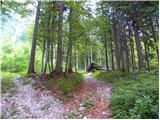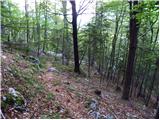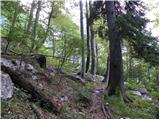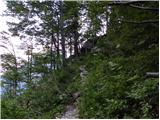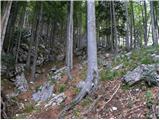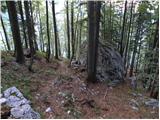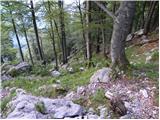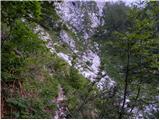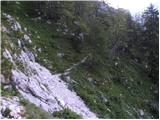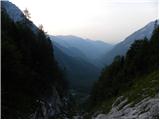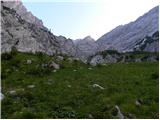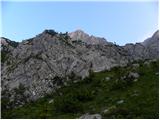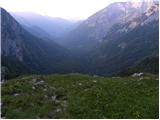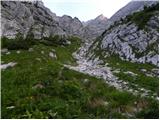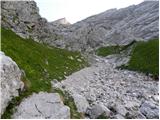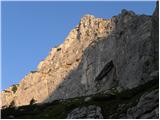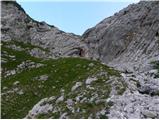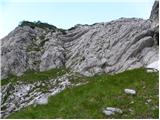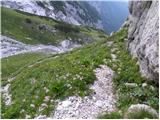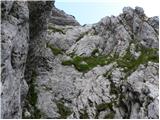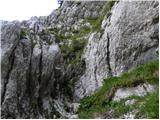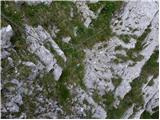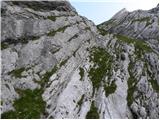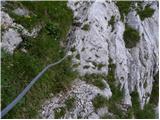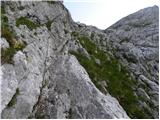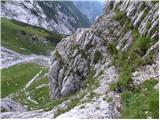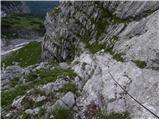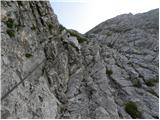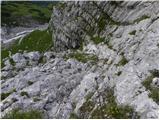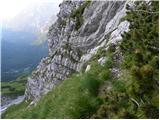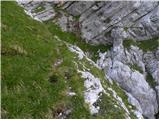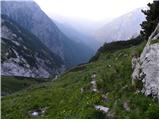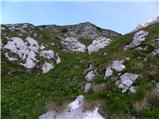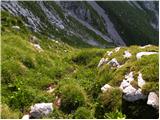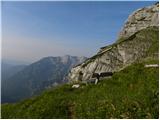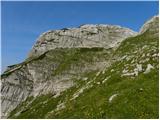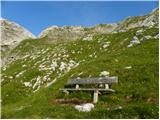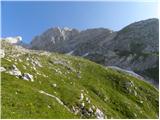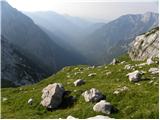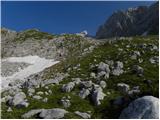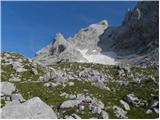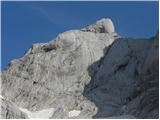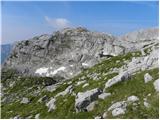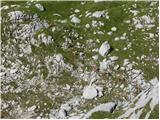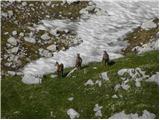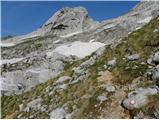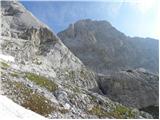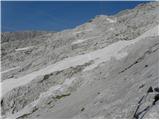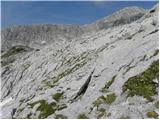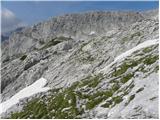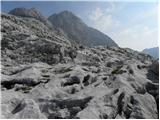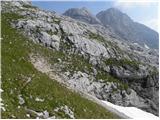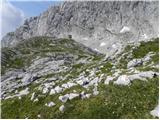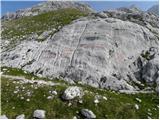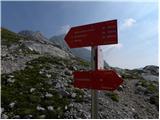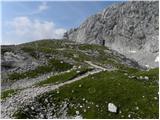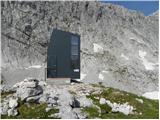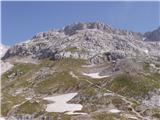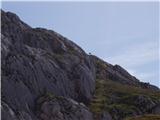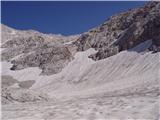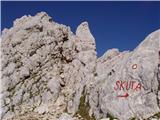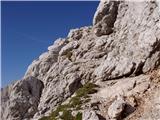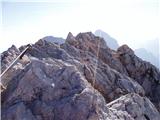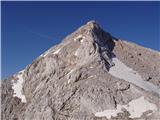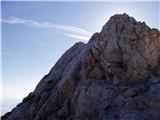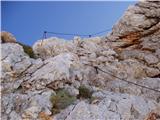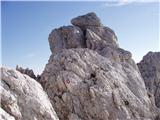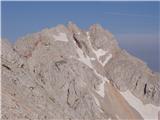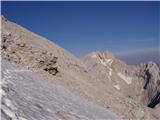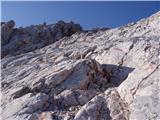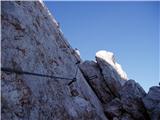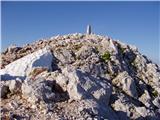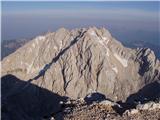 Copyright © 2006-2012
Privacy Policy
, Hribi.net, Mountaineering, Hiking, Trekking, Climbing