| | |
| --- | --- |
| The Krma Valley - Triglavski dom na Kredarici mountain hut | |
Starting point: The Krma Valley (944 m)
Destination: Triglavski dom na Kredarici mountain hut (2515 m)
Path name: -
Time of walking: 5 h
Difficulty: easy marked way
Difficulty of skiing: partly demandingly
Altitude difference: 1571 m
Altitude difference (by path): 1571 m
Map: Triglav 1:25.000
Hiking equipment (summer):
Hiking equipment (winter): crampons, ice axe

Views: 73076
Trip rating: 5 votes
Number of pictures: 51
Number of comments: 109
Access to starting point:
At firs we drive to Mojstrana. There we orient on a road towards marks Radovna and Kot and Krma valleys. When we leave Mojstrana the road becomes pretty narrow for a short time. Soon it gets wider and rises steeply. A descent towards Radovna follows and we follow the road towards Krma. Road is quite even and leads us past Kovinarska koča hut and brings us to a parking lot at the end of the road at a gate.
Path description (automatic translation):
The parking lots continue on the road past a gate to large-scale applications sold. Followed a few minutes walk on extreme sell up to the marked and sometimes difficult crossroads of vision. Sprehajalna way to come straight to us, however markings focus right across the torrent in the woods, where the route begins a slight climb. Only after about 40 minutes walking the path it becomes more steep, but not too much. Moderately steep path leading us at a height of 1300m lead in the woods between rušje. Here we are beginning to open up beautiful views on the forthcoming summits of the DOB Feed. The ascent does not take long, because the path will soon drop to a few meters, and leads to the beautiful mountain Vrtačo. A walk through the beautiful grass ravnico is very pleasant and view. On the other hand, the path resumes climb, this time through a rare forest. Even this shall not last long ascent, interrupted by plain little box, where the route turns right. Followed by moderate steep ascent past troughs with water to the mountain top Feed standing pastirska house. Only a few minutes over the mountain path leads us to a crossroads in studenčku. Proceed in the right direction and Kredarici Staničevega home (left trees). Lozna us the way after a few minutes walk leads to the next crossroads, where we continue left in the direction of Kredarici (right Staničev House). The way forward is following a series of small climbs subdued dolinic and at an altitude of nearly 2100m crosses markirano way saddle horses - Staničev home. Continue straight up the designated route over Kalvarijo. This segment is slightly steeper and slightly higher connected routes, which comes with a horse saddle. Continued right up through the world increasingly Stone. After some ten steps as we get to the next crossroads, where we continue to the right (left trees). Followed by the last half hour ascent to the lodge at Kredarici that you already see before us and achieved without major problems. Feed-Upper Feed 2:30. The above-Feed Kredarica 2:30.

On the way: Vrtača (1430m), Malo polje (1585m), Planina Zgornja Krma (1720m)
Trip can be prolonged to next destinations: Mali Triglav, Triglav
Recommended: panorama, similar trips, trips from the same starting point, trips with the same destination
Share:

facebook

Twitter

myspace
Digg
delicious

reddit
Netlog
Pictures: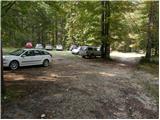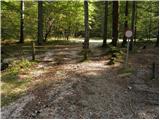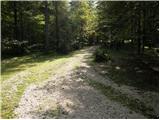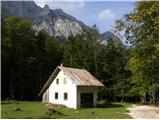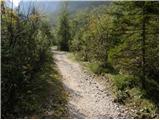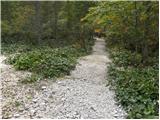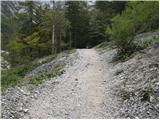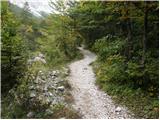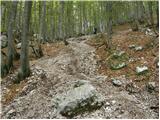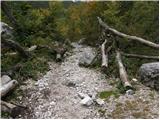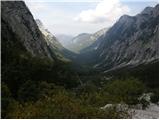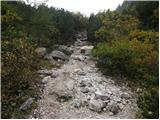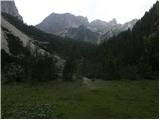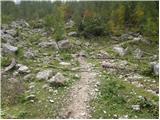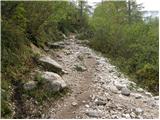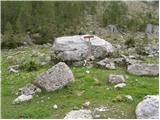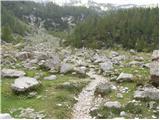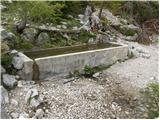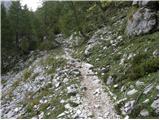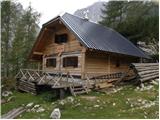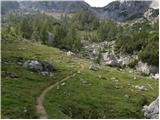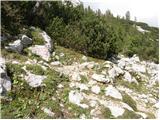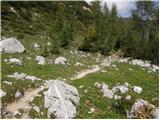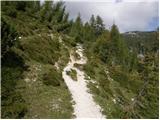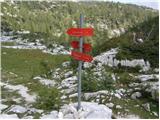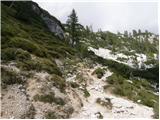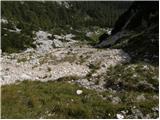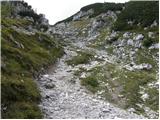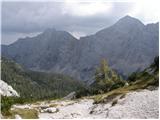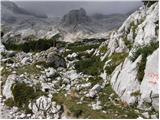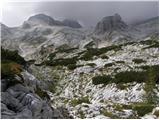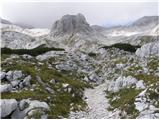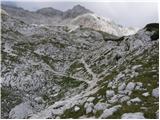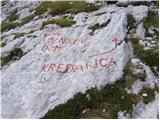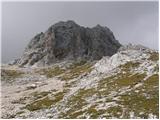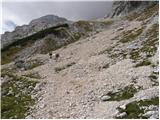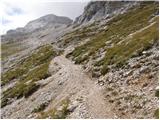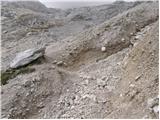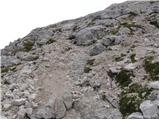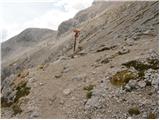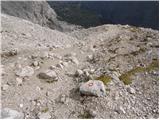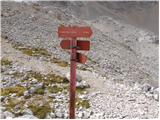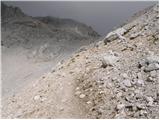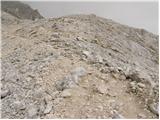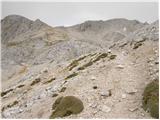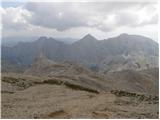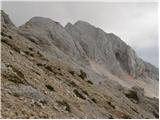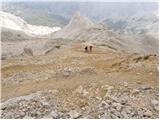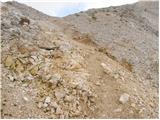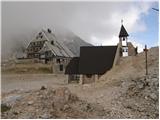 Video:
Copyright © 2006-2015
Privacy Policy
, Hribi.net, Mountaineering, Hiking, Trekking, Climbing