| | |
| --- | --- |
| Koča pri Savici mountain hut - Dom na Komni mountain hut | |
Views: 128012
Trip rating: 10 votes
Number of pictures: 21
Number of comments: 108
Access to starting point:
We drive from Bohinjska Bistrica towards waterfall Savica and park there.
Path description:
We go along Savica upwards from the parking place (direction Komna and Savica waterfall). After 5 min we take a left (right: Savica waterfall) and start to ascend. The last hour of the ascent we will be walking over the plateau of Komna. 10 min before the hut, we come to a crossing, where go left (right: Črno jezero - lake) and soon left again (right: the hut by Triglavska jezera – Triglav lakes). Just a few steps and we are by the cottage on Komna.

Trip can be prolonged to next destinations: The lake Črno jezero, Dom pri Krnskih jezerih mountain hut, The lake Krnsko jezero, Planina Govnjač, Koča pod Bogatinom mountain hut, Planina Lopučnica, Planina za Migovcem, Koča pri Triglavskih jezerih mountain hut, Kser, Vrh Škrli, Mali Šmohor, Vrh Planje, Bogatin, Kal, Lanževica, Mahavšček, Velika Baba, Zeleni vrh, Vrh nad Škrbino, Podrta gora, Tolminski Kuk, Batognica, Vrh nad Peski, Čelo, Krn
Recommended: panorama, similar trips, trips from the same starting point, trips with the same destination
Share:

facebook

Twitter

myspace
Digg
delicious

reddit
Netlog
Pictures: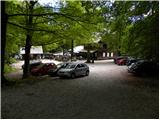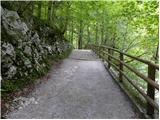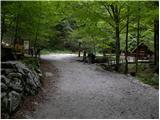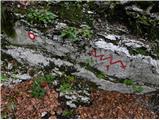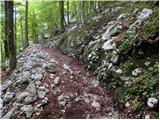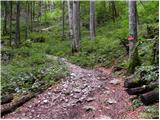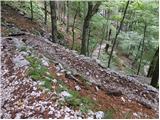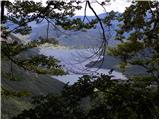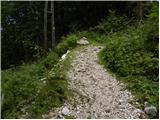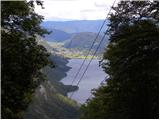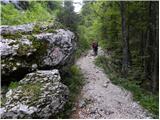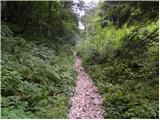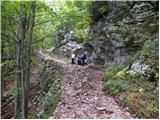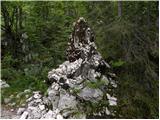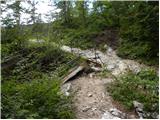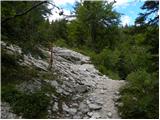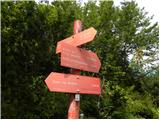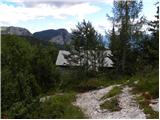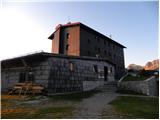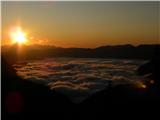 Copyright © 2006-2015
Privacy Policy
, Hribi.net, Mountaineering, Hiking, Trekking, Climbing